To know a country is to know its drink…
Have you ever had a Pimm's Cup or an ice cold Abita Amber in New Orleans? Perhaps a Pina Colada in Puerto Rico – where the drink originates – or Champagne in France? When I travel, I love to try the local wine, beers and drinks of the area. For those who love to explore through their taste-buds, this is ultimate list of drinks to sample from all corners of the globe.
To know a country is to know its drink…how many of these drinks have you tried?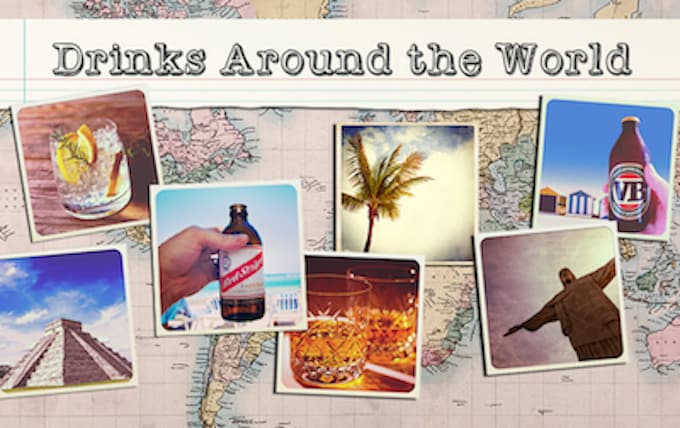 1.  Soak yourself in an Icelandic spa and enjoy a tumbler of Brennivin. As any local will tell you, be sure to hold it at just the right height – too low and the spirit will be warmed by the steam, too high and your hand will freeze.
2. Swigging on a glass of Brazil's sugarcane spirit Cachaca is the best way to while away a sunset-framed evening – however, you might not even know you've ordered it as this national favorite has over 2000 nicknames!
3. It is estimated that the average South Korean adult consumes 90 bottles a year of Soju, the country's most popular alcoholic beverage.
4. Separate yourself from the usual Tequila shot-downing tourists in Mexico, and sip 100 percent blue agave Tequila elegantly from a crystal glass with the local connoisseurs.
5. Prepare for a taste explosion and sample Brunei's national drink, ABC. Made by blending ice, sago pearls, red beans, noodles and grass jelly, this colorful concoction must be seen to be believed.
6. Honour Japan's forefathers and toast them with a glass of Nihonshu. Although sake is widely considered to be the country's tipple of choice, the word in fact refers to any alcoholic drink in Japanese.
7. Join a Russian drinking session and grab yourself a frothing pint of Kvass, a liquor made from fermented bread.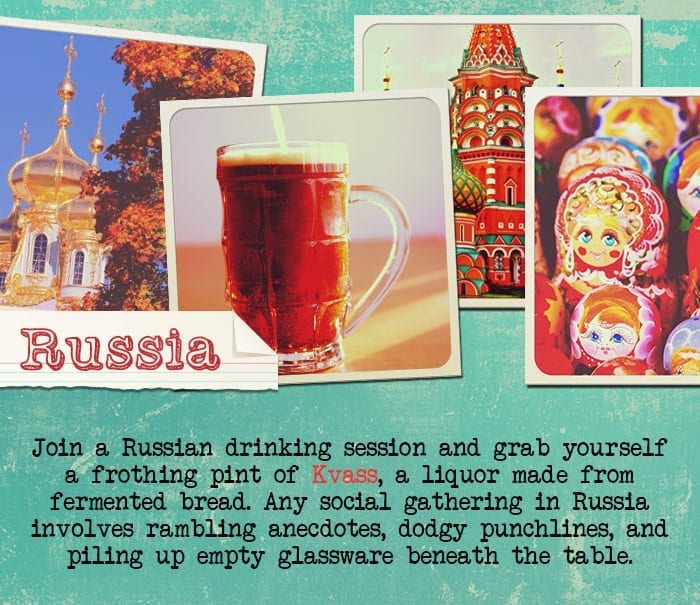 8. As much as you would suspect otherwise, the Mongolians insist that their local delicacy of Airag (fermented mare's milk) is the only beverage of choice. Take a sip if you dare, and earn your place in a Mongolian drinking circle.
9. Intrepid explorers the world over swap stories of bravely downing shots of Laos and Vietnam's infamous Snake Wine. Fermented over many years and infused with venom, this is possibly the king of acquired tastes.
10. Spice up your breakfast routine and slurp up a warming mug of elephant dung coffee in Cambodia – try not to let the smell put you off!
11. Popular opinion states that you are not truly experiencing Australia until you have an ice cold can of Fosters in hand. However, any local will tell you that the nation's real beverage of choice is the lesser-known VB Beer – grab a bottle and hit the beach.
12. Kick back in the Cook Islands with a glass of Tumunu, a traditional drink made from fermented oranges, topped off with ice to totally chill you out.
13. For the ultimate in fresh food, shimmy up a palm tree in Papua New Guinea and pick yourself a nice, juicy coconut – hack into it and all you need is a straw!
14. It is impossible to visit Canada and not be aware of the country's fascination with a drink that to the rest of world, seems like it really shouldn't exist. Clamato, created using tomato juice and clam broth, is said to reflect a traditional Venetian spaghetti dish. Unsurprisingly, almost 100% of Clamato's sales occur within Canada.
15. Watch the sun go down on a deserted Thai beach whilst sipping on a traditional Siam Sunray, a cocktail made from lemongrass and red chillies that really packs a punch.
16. There's not a bartender on Earth who whips up a Mojito quite like the Cubans. Enjoy the fresh, zingy flavor famed the world over and propose a toast to the drink's alleged creator, Sir Francis Drake.
17. Taste a slice of history as you enjoy a glass of Mount Gay Rum, the oldest spirit brand in Barbados.
18. There is no better way to soak in the natural wonder of the Nepalese landscape than to take it all in whilst slurping down a wooden pot of Tungba. An alcoholic drink produced using millet and hot water, Tungba is always drunk through a straw – ideal for reaching those tasty dregs.
19. With over 400 varieties of beer, Belgium is the unlikely producer of a vast amount of the world's favorite drink. If you are feeling particularly religious, sample a Trappist Beer, traditionally brewed in a monastery.
20. Get into the spirit of things and celebrate Chinese New Year with the locals and a shot or two of Baijiu – make sure not to offend any elders by always holding your glass lower than theirs.
(Check out the full list of 57 drinks from around the world that DealChecker put together.)
To know a country is to know its drink…how many of these drinks have you tried?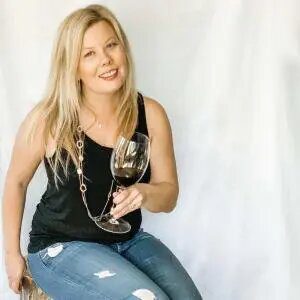 Elaine Schoch (pronounced the German way – Shock) is the editor and founder of Carpe Travel as well as an award-winning travel writer, wine judge, certified by the Wine & Spirit Education Trust (WSET) Level 2 and certified American Wine Expert. She is married to The Husband and has two kids, Princess One and Two – who's interest and knowledge in wine is quite extensive. Not to mention the stamps in their passports.