Per our adventures in Carlsbad, CA I wanted to share a few recommendations on places to stay in Carlsbad. I did include the one we stayed at and a few we checked out for our next trip since there will be more. Many more. I told The Husband I could live in Carlsbad. And for as many places as we've traveled to it's only one of three…Colorado is still number one. Let us know if you have other suggestions and why. Happy Travels!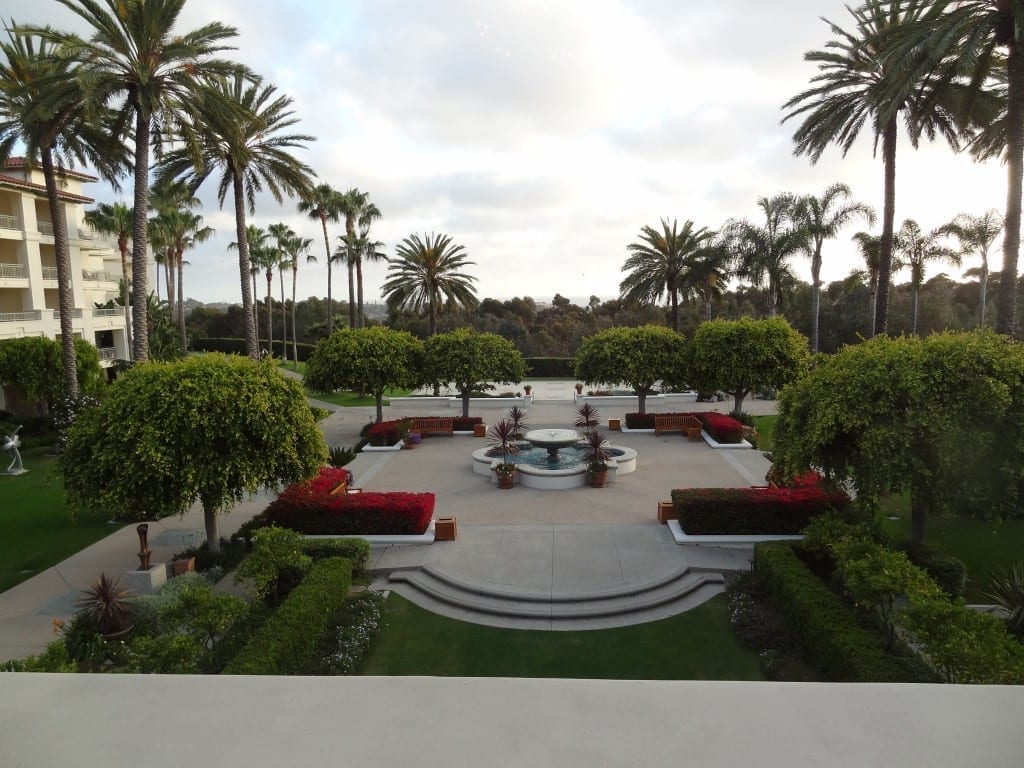 We ended up at the Park Hyatt Aviara Resort. Two connecting rooms, both with balconies, room service, three on-site restaurants, heated pool with a bar and excellent service as well as playground for kids. Loved it! There is also an adults only pool, which I was very envious of as it had a wonderful view of the lagoon and ocean in the distance.
The one thing we didn't like was having to drive into town and to the beach. Although, the resort does offer a Beach Butler service that will drive you to/from Moonlight Beach, provide lunch, chairs, etc. We didn't go this route but it looked like a good option… As I mentioned there is a lagoon. It's a nice walk down there (or jog as we did in the mornings without the Princesses), once there you may run into some pretty cool birds. There is also a shuttle that will take you down to the lagoon. I suggest this option it you're traveling with kids.
We found that with the Princesses in tow it was easier in the evenings to have dinner at the hotel and settle in on the balcony with a nice bottle of wine after putting them to bed. The hotel has some amazing restaurants – Vivace, California Bistro, Argyle Steakhouse. While the restaurants are kid friendly Vivace and Argyle are a bit higher end, especially for a four and two-year-old. We were very thankful the Princesses were on good behavior and that we ate early.
Overall, the hotel is very family friendly. One of the things I loved at the Park Hyatt Aviara Resort was its "Kids Korner" at the pool. Off to the side of the kids swimming pool there were little picnic tables set up and staff who were assigned to help the kids with games and art projects. It was great to settle in and be able to play with one Princess in the pool and watch the other one playing games and coloring. It was even nicer with Princess Two napped at the pool and Princess One was playing with her new friends. Talk about vacationing with kids heaven!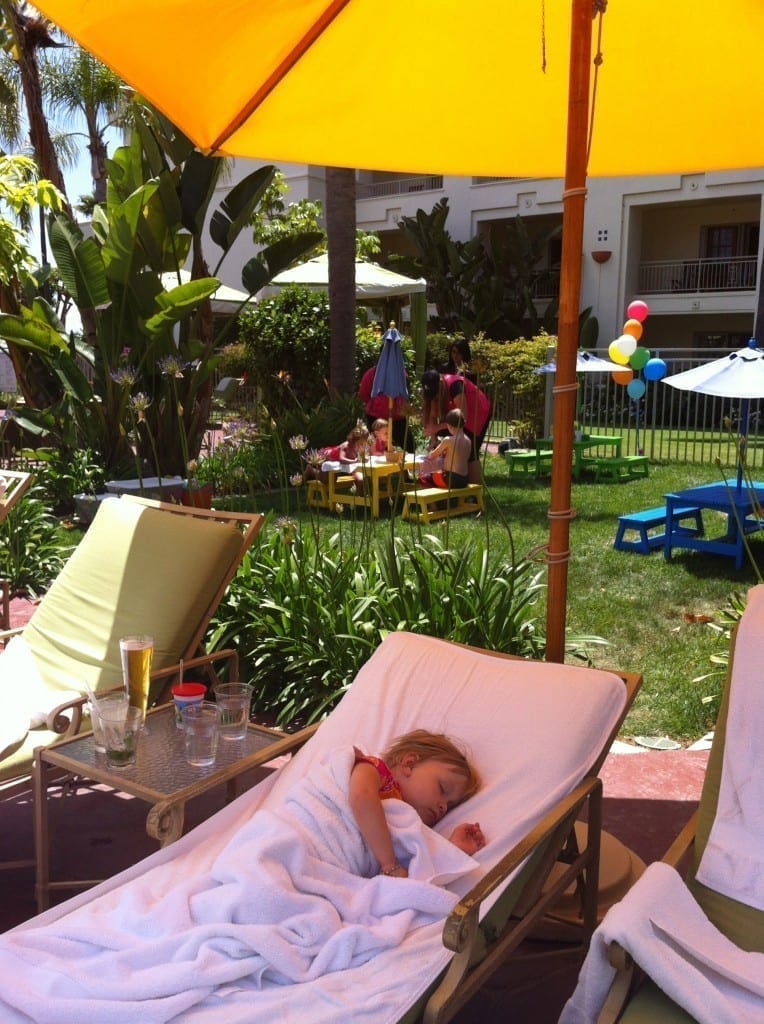 Hilton Carlsbad Oceanfront Resort & Spa
The Hilton didn't open until July 2012. I was soooo bummed! It was perfect. Across the street from the beach, on-site restaurants, room service, two rooms, etc., etc. We did drive by and I must admit this place looks great! I loved that from the pool you had a great view of the ocean and you simply had to walk across the street and down a flight of stairs to reach the beach. The one thing, you'll need to plan to do is drive into town or ride a bike. I suppose you could walk but it'd be a hike.
As I mentioned, it was Memorial Day weekend so most places were at capacity. Tamarack Beach Resort was no different. Although, it did have ONE room left but alas it was one with two queen beds. I mentioned earlier how I wasn't down with that. We did drive by to check it out though and it looks very nice. It's right in the middle of town so you're super close to everything. You do have to walk across the street to get to the ocean but that's pretty much par for the course in Carlsbad.
Here are a few more hotels in Carlsbad we looked into and and drove past, all look like great places to stay and were rated well online by past guests. The next time we're there I for sure want to check out Carlsbad Inn Beach Resort. It looks amazing…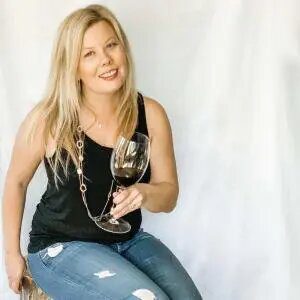 Elaine Schoch (pronounced the German way – Shock) is the editor and founder of Carpe Travel as well as an award-winning travel writer, wine judge, certified by the Wine & Spirit Education Trust (WSET) Level 2 and certified American Wine Expert. She is married to The Husband and has two kids, Princess One and Two – who's interest and knowledge in wine is quite extensive. Not to mention the stamps in their passports.