As a parent the work never stops, even on a vacation. There's little people who need to be fed. Activities to be planned that make everyone happy. Backpacks, snacks, water bottles and epi pens to keep up with. Playing lifeguard at the pool when all you really want to do is sit and sip a cocktail. You get the point, it never stops. A family vacation is not the same type of vacation one had life before kids.
So how can parents take a vacation on their family vacation?
It's a question I regularly ask myself when we're heading off on a trip. Being "mom" means I rarely if ever get a day off – even on vacation – but I have learned that selecting the right vacation destination is key in helping to make it happen.
Every Thanksgiving and New Years my family is one the road, heading somewhere, be it Mexico, New York City or the Colorado mountains to ski. This year we hit the same destination in Colorado for both holidays, which isn't something we would normally ever do. (And, we're going back to the same spot in Feb. for a long weekend!) Why? Because Beaver Creek in Colorado has made for an epic family vacation destination for us, one that's worth repeating.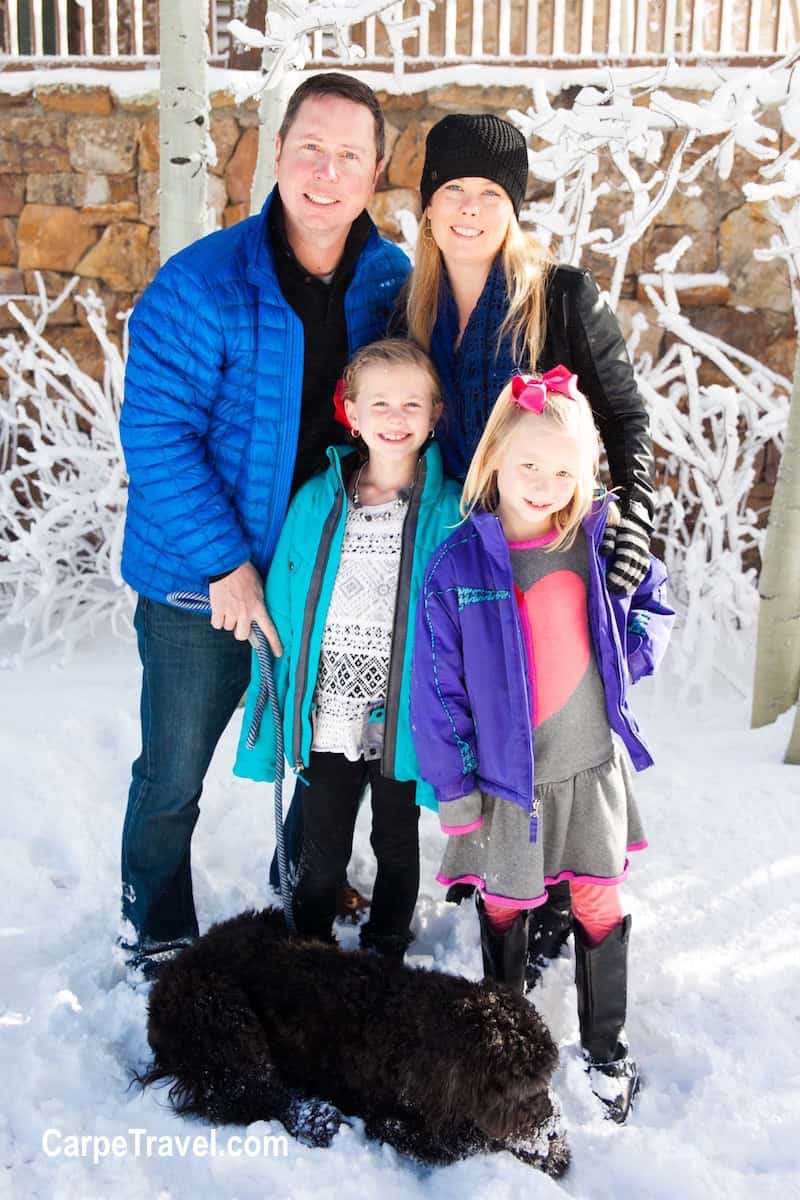 Yes, I know EPIC sounds cliché but when I get to have a vacation on my family vacation – with my family – it is soooooooo EPIC!
What makes it an epic vacation?
It's not one thing but rather all of them…
The amount and variety of activities that please everyone in my family.
The employees who go above and beyond to make it a memorable and easy vacation. (Thank you to Joe who carried my skis and my kids' skis when we were dropping everything as we got off the shuttle bus. And to Sue who found our lost ski poles. And to Lexi for taking the perfect photo of our family.)
The amenities both on and off the mountain.
The kids programs that my kids actually like and want to revisit.
The ski school instructors. (Thank you Wolff for spending the day teaching Princess Two how to "fly" down the mountain)
The shopping.
The restaurants.
The spas, oh the spas…
I know you can find a lot of these things at other resorts but for some reason Beaver Creek has been one of the places where my family repeatedly experiences what family vacations should be – a time to spend time and connect with each other.
I admit, I made a concerted effort not to turn on my laptop and only checked email in the morning and again in the late afternoon on our trips to Beaver Creek. Being mostly unplugged definitely helps you be present and connect more but…Beaver Creek makes opting not to work and enjoy your family vacation easy.
I opted to connect with the mountain and all its fresh powder.
I opted to connect with Princess Two who I took out to ski one afternoon when everyone else stayed in. I got to see her FLY down the Little Brave ski run while she showed me all the new moves she learned in her private ski lesson. (Thank you to her ski instructor, Wolff!)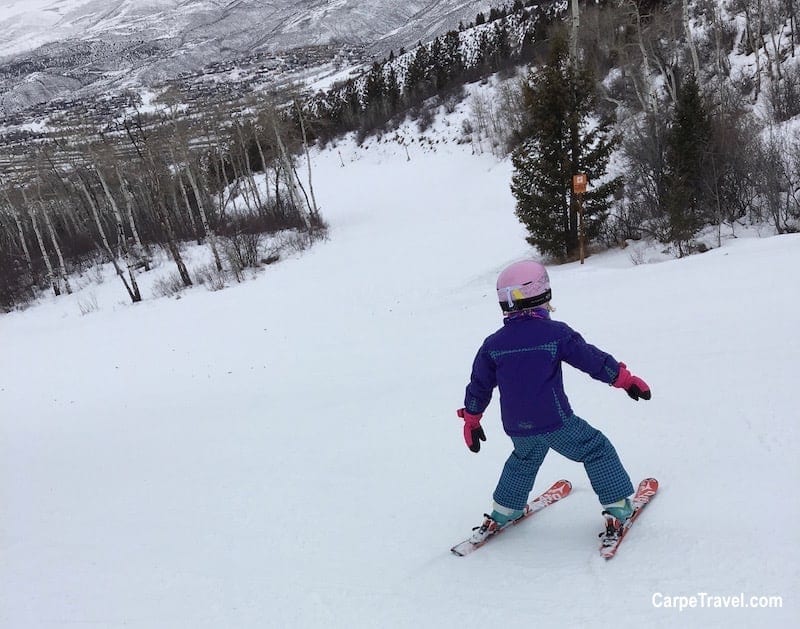 I opted to connect with my friend's eight-year-old son who asked me to do a few runs with just him. After trying to keep up with him, we chatted over hot chocolate as we waited for the rest of the group to join us. It was one of the first times I've had alone with him, chatting with just HIM – without any sisters or other kids around to interrupt. I found out just how cool of a kid he really is…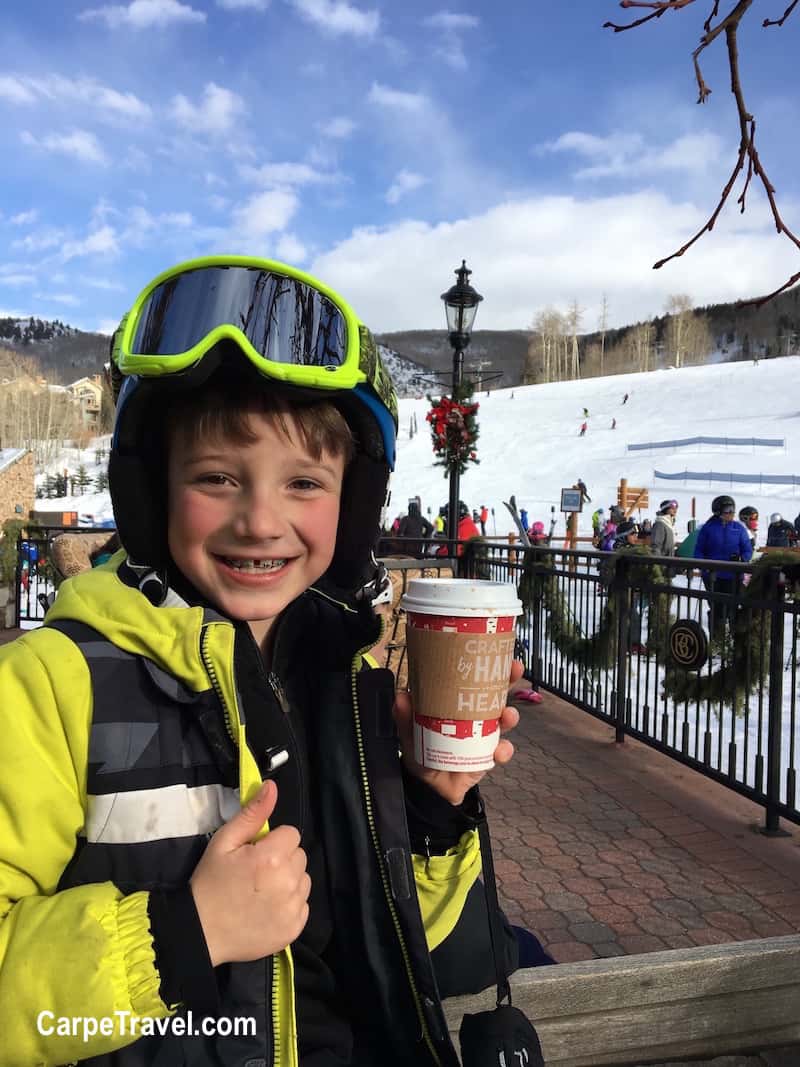 I opted to reconnect with myself – not my laptop or phone. I snuck away for a few hours of quiet at the coffee shop in the main village. I simply sipped coffee, people watched, walked around the village and did a little shopping…for myself. (Hello, the shops in the alpine village at Beaver Creek are amazing!)
I opted to not ice skate but rather hold the Princesses hands and walk with them as they attempted to make their way around the family ice rink.
I opted to take a vacation…an epic one.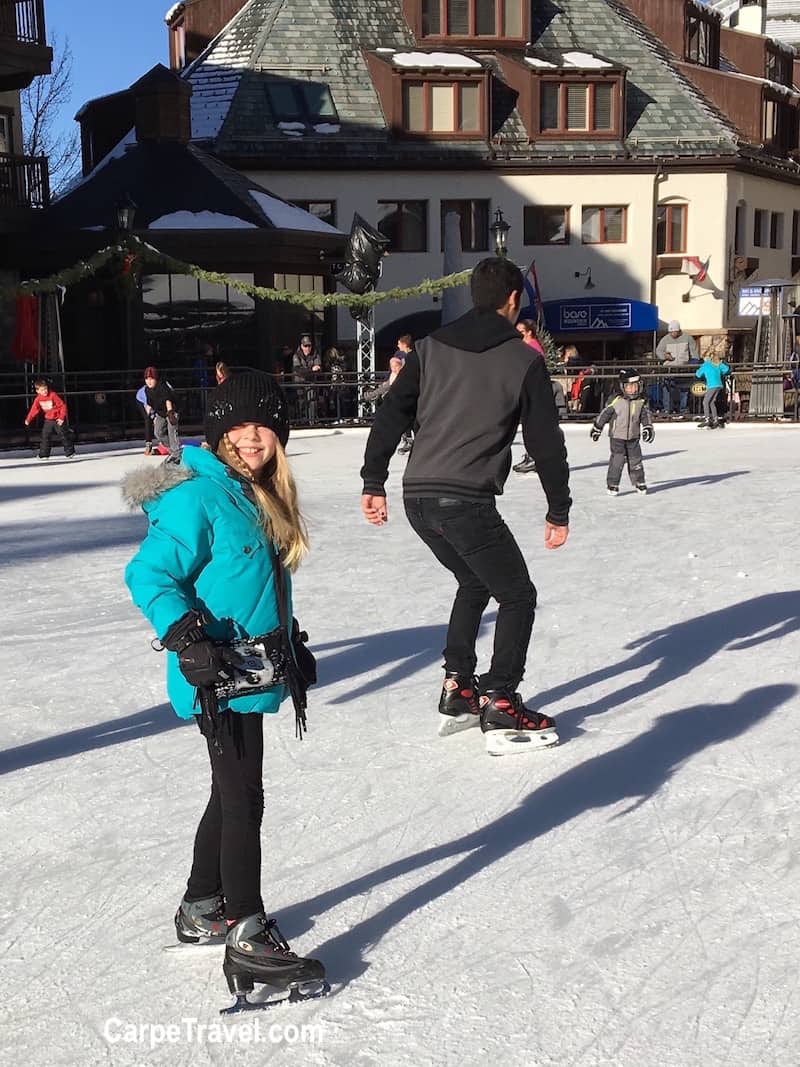 This is a sponsored conversation written by me on behalf of Vail Resorts. The opinions and text are all mine.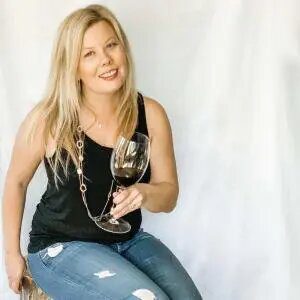 Elaine Schoch (pronounced the German way – Shock) is the editor and founder of Carpe Travel as well as an award-winning travel writer, wine judge, certified by the Wine & Spirit Education Trust (WSET) Level 2 and certified American Wine Expert. She is married to The Husband and has two kids, Princess One and Two – who's interest and knowledge in wine is quite extensive. Not to mention the stamps in their passports.