Spanish Twist on New England Lobster Rolls Paired with Organic Spanish Verdejo
By Simone FM Spinner, CWS, MH
Spring always makes me crave the freshness and flavors of the ocean. Longer days and warmer weather also ignites my travel lust more than any other season. Maybe it is the promise of everything new; from gardens to opportunities. For me, much of winter is spent tucked into books or classrooms, dreaming of far-off places best explored through cuisine and wine, of course!
This spring has been a little different and exploration is a little harder so I thought I would bring my ceaseless desire for passport stamps to my own kitchen. April is Earth Month and Earth Day inspired me to open a few bottles of organic and biodynamic wine. Europe has always been a head of the curve when it comes to organic wines because many properties started out that way hundreds of years ago and never thought to change their ways.
Yesterday, I picked up a few bottles of Bodegas Volver Paso a Paso organic blanco and rojo from La Tierra de Castilla between Murcia and Valencia on Spain's southern Mediterranean coast. Bodegas Volver is located about 50 km inland at an elevation of just 600 meters. Their 30 to 90 year-old vineyards are sundrenched and arid, known for their indigenous grape varieties and sustainable organic methods. Finca las Cruces is their verdejo block. It was planted in Casa de los Planos Cuenca in 1994, and has always been 100% organic. It is from these vines that the organic Paso de Paso is produced. Bodegas Volver has a wind range of wines produced in various Spanish wine regions, most are organic. I highly recommend checking them out.
Once inspired by a wine, I create a dish or menu to complement it. Often people start with the cuisine, but a lot of wine lovers often work in reverse. Verdejo can be steely and green with high acidity and sharp grapefruit or citrus tones but when grown in such sunny locales it exudes a lush ripeness that screams for seafood. Paso a Paso is a pretty wine with fresh white flowers and blossoms on the nose and a palate rich with ripe and fleshy stone fruit like white peaches and apricots with just a hint of orange blossom honey.
One taste and I tossed the bottle back in the fridge and ventured out to explore my culinary options. After a mull-over, I found myself with a wild-caught Maine lobster tail, a few lemons, shallots, scallions, and arugula. I searched in vain for a suitable gluten-free loaf so I settled on a bag of frozen, gluten-free rolls. Most gluten-free bun options underwhelm me, but Udi's do in a pinch. This basket of groceries could only mean one thing: Lobster Rolls. Delish.
Simple Spanish Twist Lobster Rolls Recipe
This originally posted on Wine Rocks and has been adapted from a recipe I found in The Preppy Cookbook -one of my favorites.
Ingredients
2 Lobsters, about 2 pounds, or a package of tails and claws
¼ teaspoon of celery seed
A pinch of saffron threads
¼ teaspoon crushed thyme, fresh if you have it
A pinch of sea salt
A pinch of white pepper
¼ cup high-quality, soy-free mayo
¼ cup strained or greek goat or sheep yoghurt
1 small lemon
A handful of baby arugula
2 Tablespoons unsalted butter, room temperature
New England style hotdog buns or rolls
2 bay leaves
1 stalk of finely chopped celery
A large stock pot
A bowl of ice water (large enough to fit the lobsters)
Tongs
A lemon press and a zester
A sharp knife and cutting board, I prefer bamboo
A medium bowl, measuring spoons, a mixing spoon, and a rubber spatula
4 plates and lots of napkins
Bring 8 quarts of water in the stock pot to boil and add the bay leaves and a pinch of sea salt.  Gently drop in the lobsters or lobster pieces. Bring to boil and reduce the heat to a simmer. Cover the stock pot and simmer the lobsters for about 15 minutes. Remove the lobsters from the pot using thongs and transfer to the ice water. Let them cool.
In a medium sized mixing bowl, mix together the yogurt, mayonnaise, thyme, saffron, white pepper, and about a teaspoon of lemon zest. Add the celery and a squeeze of lemon juice, about 1 tablespoon.
Once the lobster is cool, carefully remove the meat from the shell trying to keep the claw meat as large chunks. Set the claws aside. Cut the rest of the lobster meat into large chunks and fold it gently into the mayo-yoghurt mix. Cut each claw in half, lengthwise and place the claws on top. Cover with a lid or plastic wrap and refrigerate for about 15 minutes.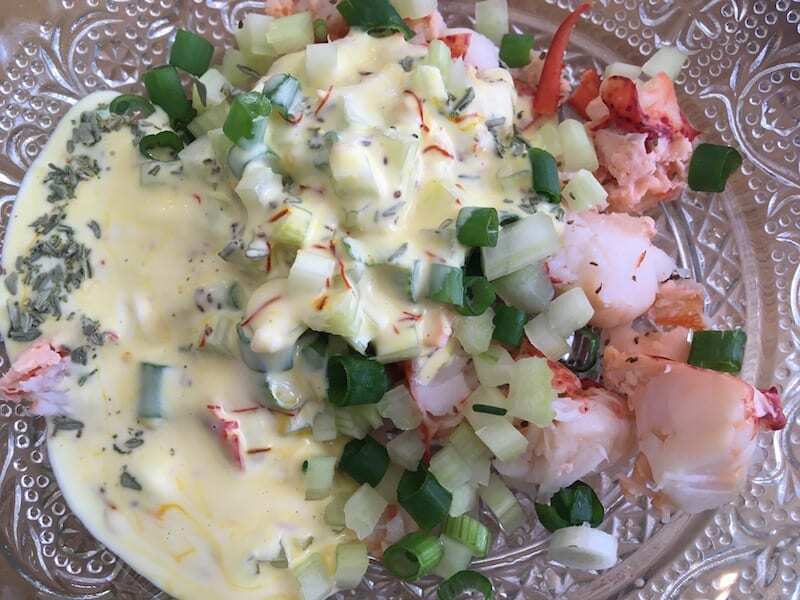 In the meantime, spread the butter evenly on 4 buns and toast them butter side up in a toaster oven or under a hot broiler just until they start to golden brown. You may need a baking sheet. Don't over do it, especially when using gluten-free buns because they are already a bit dry.
Assembling the Lobster Rolls: Place a warm bun on each plate and sprinkle some baby arugula over them. Not too much, just enough to cover the surface. Spoon the chilled lobster mixture onto the arugula and top with a halved lobster claw. Spritz with a bit of fresh lemon juice.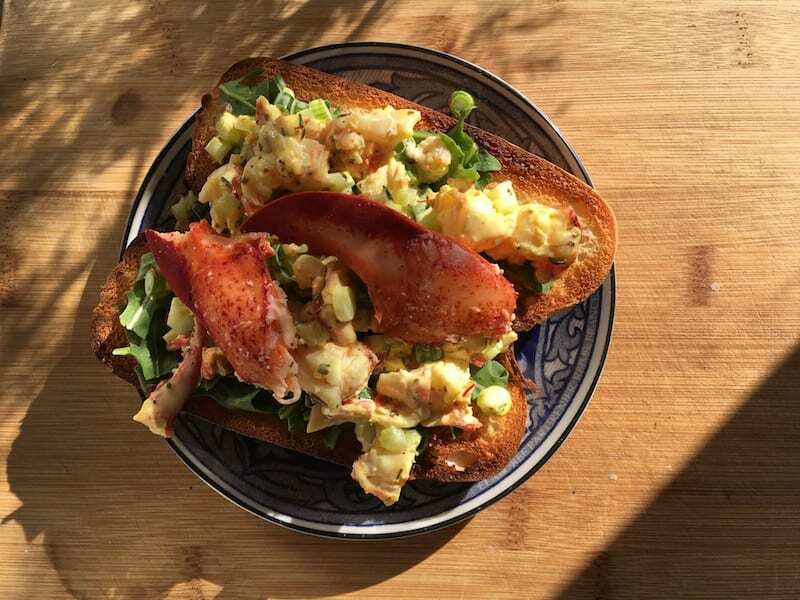 Grab your Paso a Paso Organic Verdejo out of the fridge and pour yourself a glass. It should pair beautifully with your Spanish Twist Lobster Roll.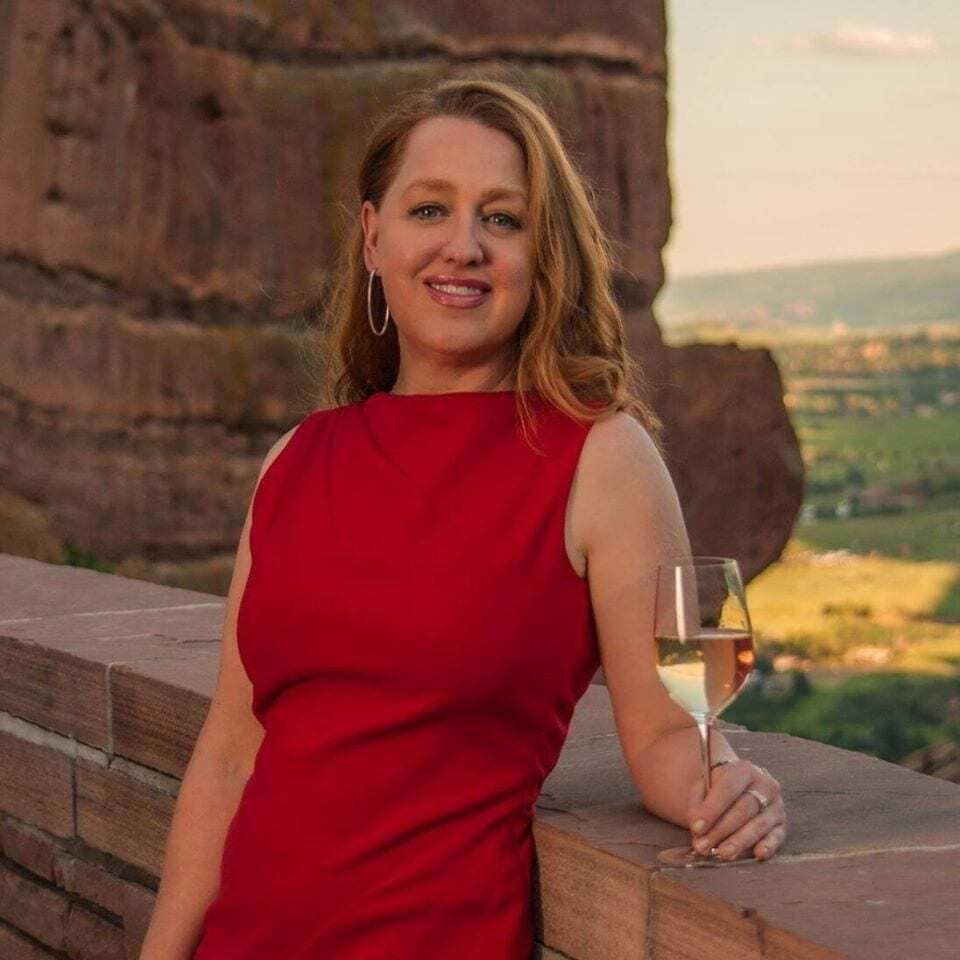 Simone FM Spinner is a wine writer, consultant, judge, speaker, and published author. She is a certified sommelier with 13 advanced wine certifications, a bachelor's and master's degree in wine studies, and is pursuing her doctorate researching wine, climate change, and legacy. She is the Women of the Vine & Spirits 2020 WSET Diploma scholar.