Three-Day Itinerary for Sipping in Maryland Wineries
By Robin Shreeves, Contributing Writer
Want to escape to wine country? How about in Maryland? With 100+ wineries in Maryland and 900 acres of vines, it makes for a delicious escape. There are a lot of ways to experience Maryland wine country, to get you started we've pulled together the following three-day itinerary. Make sure to see our full Maryland wine country travel guide to help you pour into more of its wine regions.
Day 1: Maryland Wine Country
Begin your three-day Maryland wine adventure in Baltimore by starting at Union Collective where the Wine Collective crafts its wines. This urban winery collective is a hub for viticultural collaboration and innovation. Under one roof, producers create wine made from grapes sourced from the mid-Atlantic region, irresistible vermouth from Maryland grapes, and pintxos – snacks in the style of Basque Country in Northern Spain. A must stop for anyone visiting Baltimore. Have a tasting, buy some wines, and consider visiting Union Craft Brewing and Baltimore Spirits Company in the same building.
Have wood-fried pizza onsite at Well Crafted Kitchen, then head to a hotel about 15 minutes away in Baltimore's Inner Harbor, we like the Hyatt Place Baltimore. Don't unpack too much, you'll be checking out in the morning and heading to your next destination.
Day 2: Maryland Wine Country
Leave Baltimore and drive about 50 minutes to Elk Run Vineyards in Mt Airy, where you'll enjoy amazing views of Frederick County's rolling hills and well-crafted wines from this winery that's been around since 1983. Your next stop is nearby at Linganore Winecellars. Toast your day of discovering Maryland wine with their gold medal winning Chardonnay Reserve. If you're visiting during the weekend, expect to find a particularly festive vibe with food trucks and live music. And if you need a charge, there are charging stations for electric cars onsite.
You'll be heading to the wineries in Westminster next so make a culture stop at the Caroll County Arts Council and wander through two art galleries featuring rotating schedules of exhibitions. Grab a quick lunch at one of the nearby restaurants in downtown Westminster.
After you've had your fill of art, go to Serpent Ridge Vineyard in Westminster. Have a tasting then head to your last top of the day, Old Westminster Winery, where you can try their low-intervention vegan-friendly wines and a pizza with locally sourced ingredients for dinner, made right on site.
Stay overnight at the Day's Inn in Westminster.
Day 3: Maryland Wine Country
In the morning, stop at Olde Town Restaurant in Mt Airy for breakfast before visiting your final three wineries. First stop is Black Ankle Vineyards, a sustainably minded winery with excellent wines. The warm, welcoming tasting room is built primarily from materials grown or found on the farm. The winery produces mostly dry reds, whites, and rosés, but don't miss the Black Cap Port, a wine that one Best in Class at the 2021 Maryland's Governor's Cup.
By this point, you might be craving a little exercise, and there's an easy out and back trail at nearby Mount Airy Rail Trail and Watkins Park Loop. After a leisurely 1.8-mile hike, your next stop is Links Bridge Vineyards. If you've yet to try a Maryland Rosé on your trip, give their gold medal winning Rosé of Syrah a try.
Finally end your day in a big way at Big Cork Vineyards. You can bring your own food or buy cheeses, fresh-baked bread, crackers, charcuterie, and other goodies on site to enjoy with your wine, perhaps Big Cork's Blanc de Blanc to toast the end of an excellent wine adventure.
If you're looking for other experiences for wine tasting in Maryland, The Maryland Craft Beverage Industry collaborated to create an app that assists visitors in planning itineraries. Anyone visiting Maryland for wine can benefit from downloading the Maryland Craft Beverages app that's both a beverage passport and visitor guide to wineries, breweries, distilleries.
What are some of your favorite Maryland wineries and tasting experiences?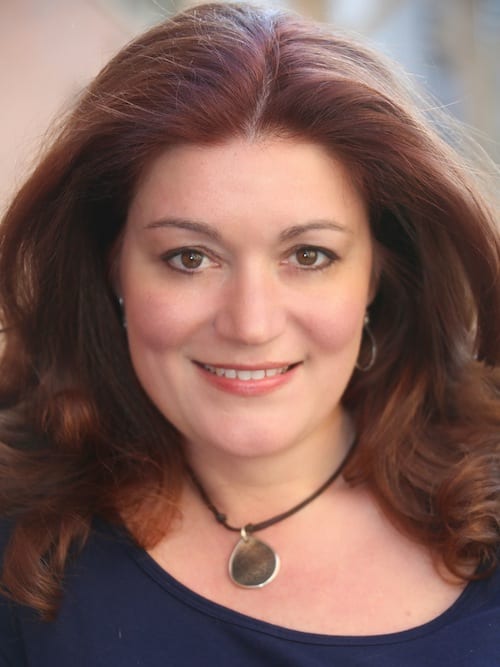 Robin Shreeves is a drinks journalist and lifestyle features writer. Her wine writing has appeared in dozens of print and online publications including Wine Enthusiast, VinePair, Courier Post, Spirited magazine, Edible Philly, Edible Jersey, USA Today, and Drink Philly. A champion of wines from the mid-Atlantic region, she co-hosts an East Coast Wine chat on the Clubhouse app Sunday nights at 7pm. Her writer's website Wine & Wonder has a weekly roundup of East Coast Wine News posted each Monday.