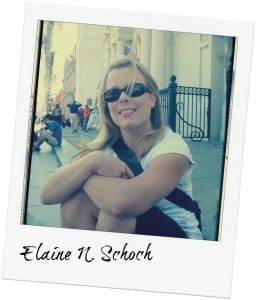 Welcome to Carpe Travel! We are a travel site focused on balancing work (yes, we work), life, traveling with kids, "no kids allowed" travels and simply letting our wanderlust lead the way.
Our goal is to help you plan a family friendly trip that kids AND adults will enjoy. But let's face it, there are a lot of trips that should be entitled "no kids allowed" travels, which we do a lot of too, mainly around discovering new wines in regions around the world.
I'm Elaine Schoch. I began writing Carpe Travel after I left the corporate world and began life as a self-employed public relations and marketing consultant. You see, I started to see life a little differently and needed to change things up. A few years earlier my dad had been  diagnosed with aggressive lung cancer and died a few weeks later (yes, weeks). His "someday I'll do this or that" never happened.
My first "someday" happened a few months later when I became a causality of the tech bubble bursting and lost my job. It was time to go somewhere. See something new. Unfortunately, or maybe fortunately depending on how you look at it, I had just bought my first house, so I couldn't really strap on my backpack and "take off". So I settled for hitting New Orleans for Jazz Fest. I made my "someday" list on that trip and started making things happen when I got home. It took a few years to save the cash but by then I also had enough professional experience (and contacts) to make a living doing consulting. And so I do.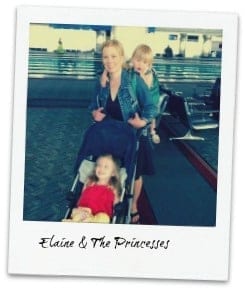 I'm now married to "The Husband" and we have two little Princesses, Princess One and Princess Two. Our Princess Two is adopted from Russia, which has brought an entirely new culture and language into our lives. One we love to explore a lot, if not in Russia here in Colorado and where ever we can. (For my families privacy, I've chosen not to use their names but rather The Husband, Princess One and Princess Two. I do still post photos though. They can't have it all….)
You'd think our traveling days would have slowed down, on the contrary. The Princesses are two very well traveled little people who now help map out our destinations and activities. But, there are still those "no kids allowed" trips that continue to be added to the new "make it happen" list. And so we do a lot of traveling without the kids as well. I mean really, there are a lot of places one just does not want to take kids, albeit I have been known to take them to five-star restaurants and wine tastings.
Oh, and I really like to begin sentences with "And so" mainly because I was told by an English teacher you could not start sentences with "and". My blog. My rules. And so I do…
Guest Blogging
I love the online travel community and have been excited to start sharing family travel tips, wine travels and more from guest bloggers. If you're interested in contributing guest blog post here's how.
Contact Me
I'd love to hear from you so feel free to drop me a note. If you're interested in advertising opportunities please contact me for rates.


Copyright © 2013 blueInk Consulting / Carpe Travel. All Rights Reserved