We sat bundled up on the idle ski lift watching the freestyle skiers make daring jumps at one of Copper Mountain's seven terrain parks. My seven-year-old turned her goggles to me and in her most serious voice said, "I bet you could do that." I couldn't help but laugh. I'm honored that she still thinks I can do just about anything, but I immediately shattered that dream by stating the fact that I can't even do tiny jumps skiing through the trees. It was her turn to laugh, "Even I can do that, mom."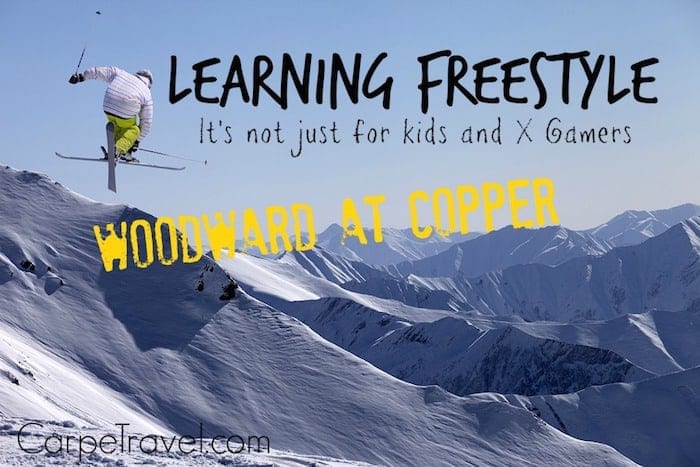 It got me to thinking though, why can't I learn to do jumps? Not that I have any desire to add a 1080 or a backflip to my skiing ability. But, having the skills (and confidence) to master small jumps would help me be able to keep up with my kids as their skiing ability surpasses mine, which will be sooner than later. Enter Woodward Copper.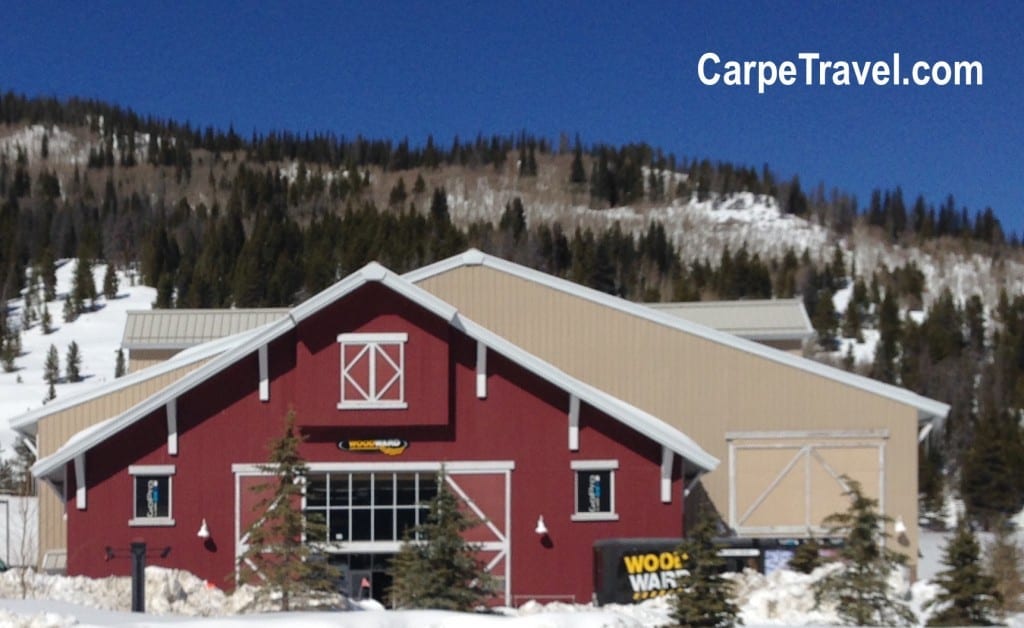 Woodward Copper Mountain – aka the Barn – is an indoor-outdoor freestyle training facility filled with trampolines, foam-pit jumps, jump ramps, rails, and a 60-foot-tall synthetic ski hill. (There are only four in the country!) I had always assumed Woodward was where those crazy daredevil, wanna-be X Gamers go to learn how to do the 1080 and backflips. I didn't realize the true potential Woodward Copper provides for kids, teens AND adults until my visit this month.
When I walked into Woodward Copper for a two-hour private lesson, I felt completely out of place. My two girls in their little, pink outfits, pig tails all smiles and giggles, and myself were surrounded by boys. Everywhere I looked there were tweens, teens and guys in their early 20's. Twenty years ago, I would have been in heaven but I'm not in my early 20's and haven't been for sometime. I quickly accessed the situation. Do we stay? Do we go? Before I had made up my mind, this kid made the most amazing flip on his skateboard into the foam pit…without getting hurt. I now understood the REAL value for Woodward Copper – at least from a mom's point of view.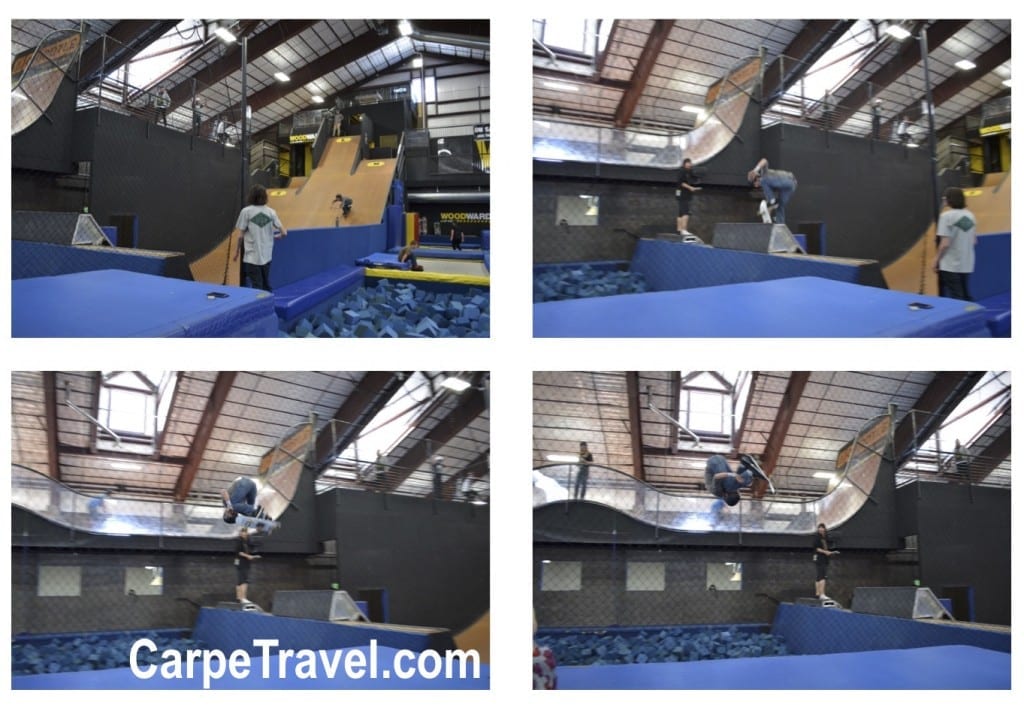 The big red barn is the perfect place for your crazy daredevil wanna-be X Gamer to go and learn their moves in a safe, supervised environment. I know, that sounds so not cool but IT REALLY IS! I mean really. There are trampolines to help you master your balance on foam snowboards. Skis on wheels to be able to master jumps – big or small ones. And it's not just for skiing and snowboarding. Think skate boarding and bike tricks. These guys – and a few gals – were amazing and after all the jumps and dives into the foam pits no one was hurt.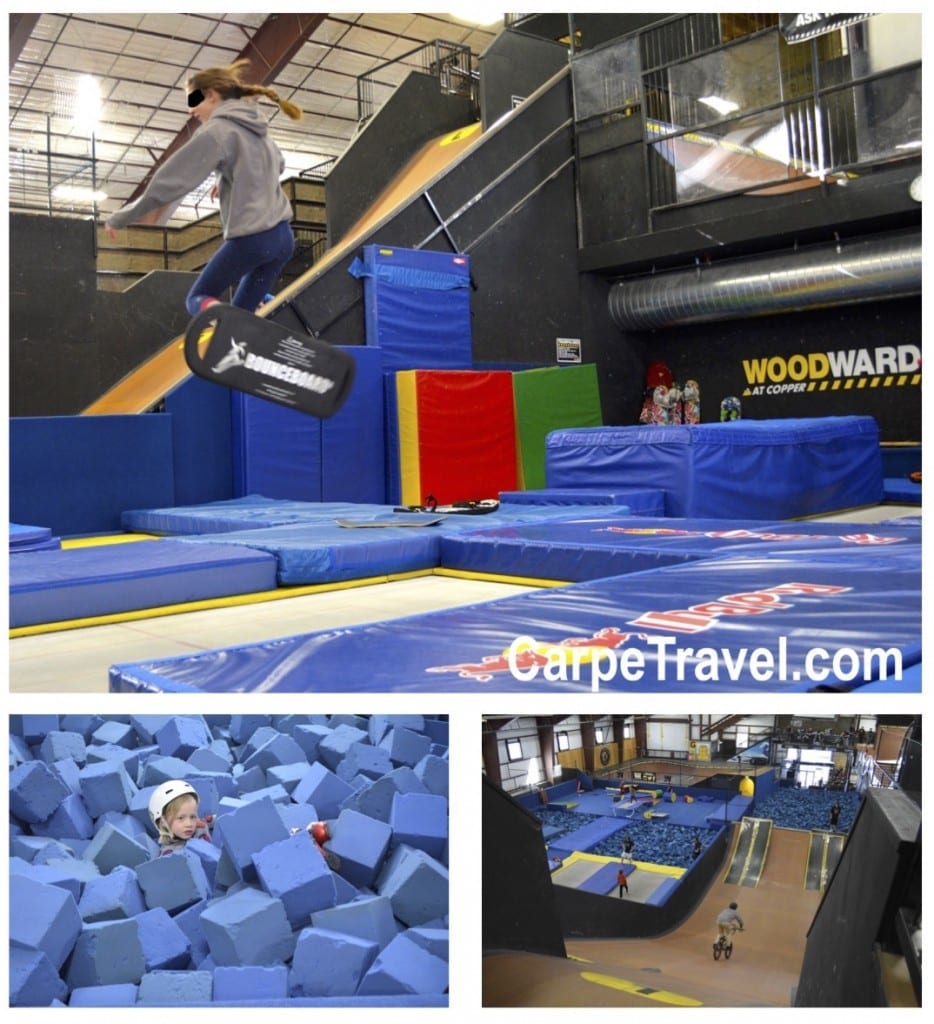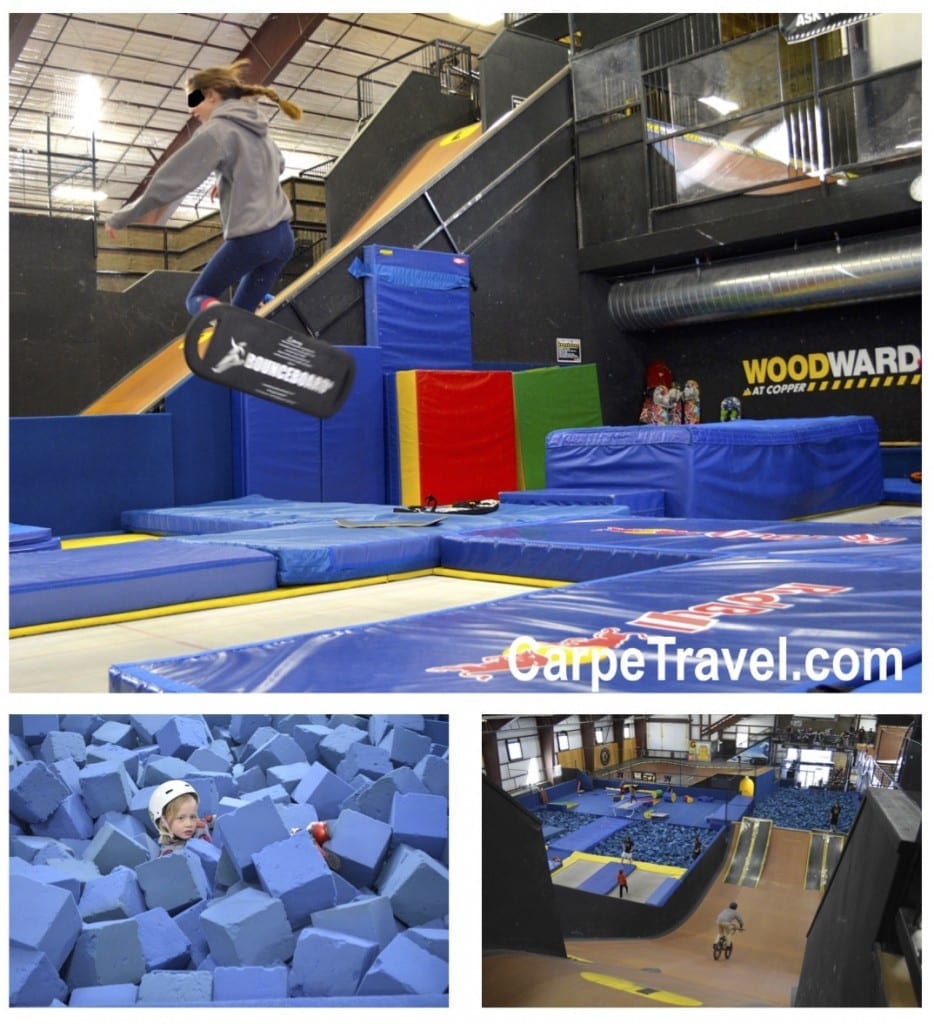 Things to Know About Woodward Copper
Woodward Copper isn't just for kids or daredevils. It offers a variety of programs from freestyle lessons for adults, teens and kids ages six and up. It also has a variety of camps – both winter and summer – as well as Intro classes and Drop-in Sessions for those eight-years and up. (Yes, drop-in sessions! You do not have to stay…)
The adult freestyle lessons are for more to skiers and snowboarders 18 and up. Just like the teen and youth (6-12 years-old) lessons, they're all day (9:30am-4pm) and include both indoor facility training and on the snow/mountain training.
The private lessons can be indoors, outdoors or both. These are ideal if you have specific skills you're looking to hone or have a group you want to stick with; group privates are available for up to six-people.
If you're doing any training at the indoor facility, take your ski boots and helmet. You will need your boots to strap into the skis with wheels. Woodward does have helmets onsite but they do not have a lot of smaller sized helmets for kids.
The Bottom Line
Woodward Copper is a safe, less intimidating environment (than the mountain) to learn how to do crazy daredevil, X Gamer jumps…as well as simple jumps through the trees or just learning a few basic freestyle moves. It really is a great environment for all ability levels to grow and improve.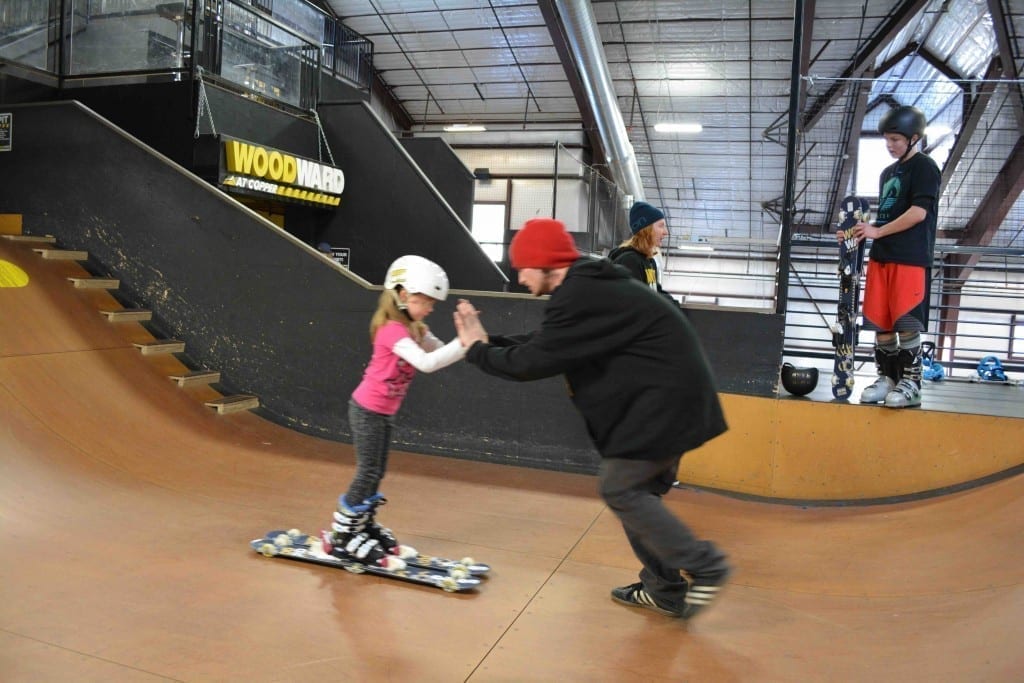 As for the coaches, they're trained and skilled in what they're teaching. They taught me to ski on wheels…that says A LOT. They also work well with children (and adults) who may or may not be listening to direction. With the foam pit inches away, those who don't listen just laugh a little more.
Have you been to Woodward Copper? What did you think?
Disclaimer: Woodward Copper provided a two-hour complementary private session for myself and two kids. As always, my thoughts and views are my own.