Have you been to Bali? Alas, I have not but Shannon Ullman, a writer at Lives Abroad has and shares her tips on what to do on a weekend trip to Canggu, Bali. Need more ideas, here are 101 of the Best Things to do in Bali, Indonesia.
A Weekend in Canggu, Bali
By Shannon Ullman
With shaggy haired men donning surf boards and perfectly bronzed girls in bikinis, Canggu in Bali is a town straight out of a surf movie. The swells are intense, the beer is cheap and the surf culture permeates every inch of this nature fueled town. To make a trip to Bali complete, a short stint in Canggu must be fulfilled. Even if you only have a weekend to spare, here's a guide to get you into some of the Canggu's most interesting affairs.
Go to Echo Beach
Sand, sea and little to no shade, Echo Beach is just a beach. However, it draws in a whole lot of life from the visitors and locals who use it. Seasoned surfers disrupt the horizon while newbies are further in, taking lessons from the locals. Seemingly doubling as a dog park, puppies escape from their owners with dangling leashes, digging up dead fish in the sand and wrestling with dogs twice their size. Children are flying kites, fisherman are hoping for dinner, couples eat grilled corn by the rock and young graffiti artists are adding new pieces to the old wall.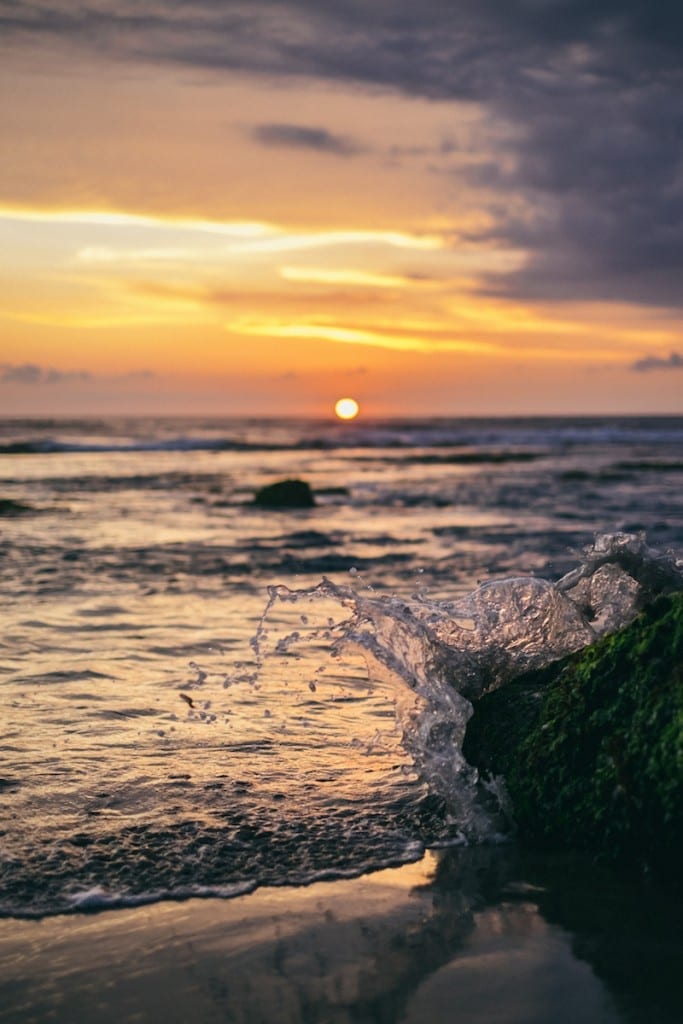 Go to Deus Ex Machina
Clearly a passion project, Deus Ex Machina looks like the result of someone who had earned enough money to buy a venue and curate it with all of their favorite things A section sells men's clothes and accessories while right across the aisle is a display of vintage motorbikes for sale.
Attached to the shop is a restaurant and café (they sell vegan gelato) and on the other side is a small art gallery with rotating exhibits. The compound has a barbershop, a skate ramp and a back yard with a lounge. The day we went, they were putting on an event with live music, free wine and tapas but each day of the week they have an event schedule that follows.
Take a Surf Lesson
I'm not very good with sports that involve boards so I decided to skip out on the surf lesson. However, my friend organized a lesson from a stand of locals right on Echo Beach. It cost him about 350,000 RP (about half the cost of what our hotel charges) and lasted for two hours with a local instructor who has been living and surfing in Canggu his whole life. He came back from the lesson completely worn out but telling tales of how awesome it was. I think I might try it next time.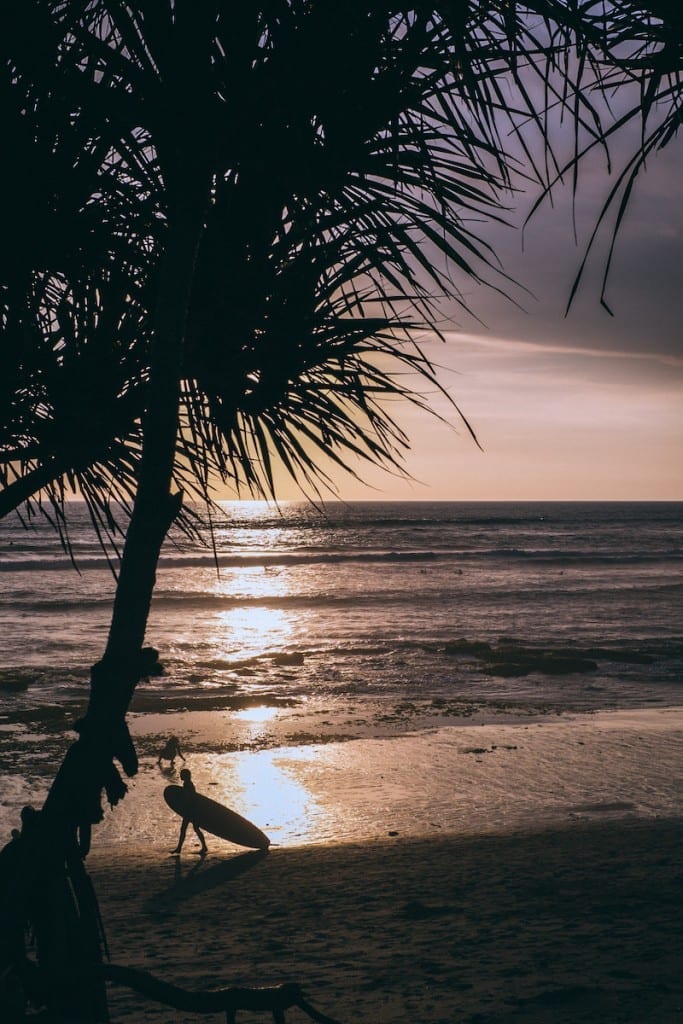 Portions of this article originally appeared on Livesabroad.com . For more tips on Canggu and Bali see my other guides.
About the Writer
Shannon Ullman is an American travel blogger who writes about educational opportunities, workshops, classes and volunteering abroad. She also throws in a good dose of destination guides, personal stories and helpful travel tips. At the moment, she is currently living out of a van while traveling through New Zealand. You can follow her adventures on Instagram, Facebook or Twitter .