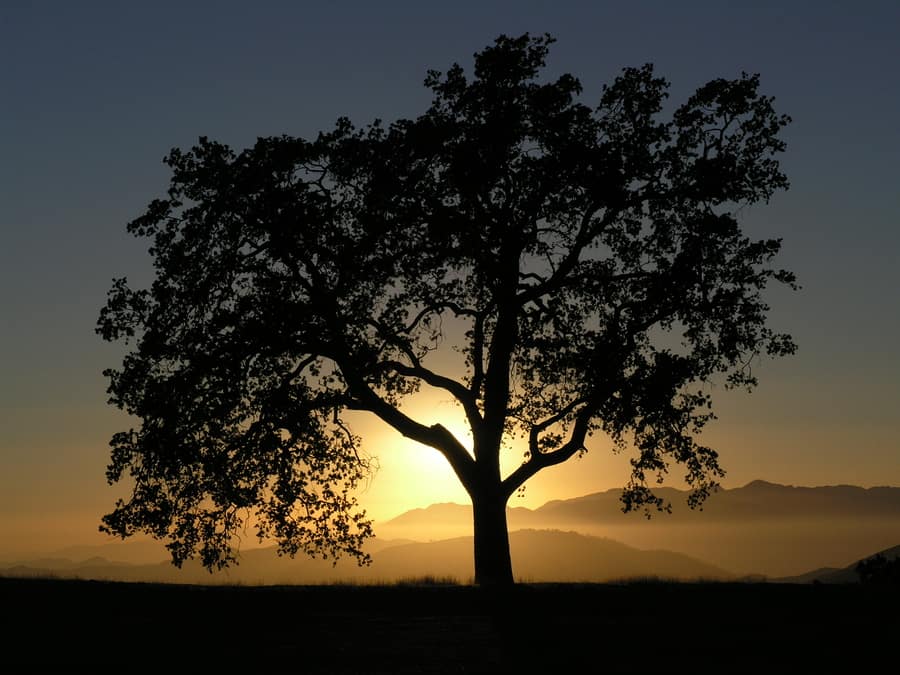 I had all but forgotten about the oak tree my grandmother told me about when I was a kid…the one her parents would pull a "switch" from when she or one of her siblings were misbehaving. That is until I myself was being beaten by oak leaves – willingly.
One of the things I have regretted not fitting into our schedule when we traveled to Russia is visiting a traditional Russian Banya (steam bath, bathhouse); as part of the process in a Banya you are hit with venik – whisks of oak or birch leaves soaked in water. When a friend mentioned she had I found one in Colorado I was on it! I know, a Russian Banya in Denver…but I did find the most amazing Russian bakery here too.
For those not familiar with Russian Banya's they are an ancient tradition, a quintessential Russian experience. I've been told in Russia it's far more than scrubbing off the day's dirt. It's more of a communal encounter, a social occasion and a place where real business gets done. Similar to business taking place on the golf course in the States. In Russia there are both private and public bathhouses so you can go it alone or with your select group of friends or simply hang out (literally in some cases) with everyone.
Since I wanted to keep with the quintessential Russian experience I talked a friend into coming with me. It wasn't difficult to enlist her for this little experiment. I mentioned "massage" and she was in. Although, when she began reading about the process in a Russian Banya, the hesitation came out – "being hit with venik?" I'll be honest, I was a bit nervous too.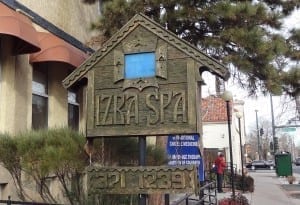 Izba Spa: Russian Banya in Denver
The Russian Banya in Denver we visited was  Izba Spa, which is translated to mean log cabin, traditional for a Banya. BUT Izba Spa is FAR from a log cabin. It is located on the bottom floor of the Massage Therapy Institute of Colorado. As we walked down the stairs to the basement, my friend asked me, "is this co-ed, private, just girls?" I had no idea. The website wasn't clear on this. I just made the appointment and moved on. Crap. I had no idea what we about to walk into…
After finding our way through the basement of the Massage Therapy Institute to the Izba waiting area, we found ourselves questioning what we were walking into even more. The waiting area does not give you the feel of  luxurious spa experience, or really a much of a spa experience. It's a simple room decorated with traditional Russian wooden carvings and bundles of leaves hanging from the ceiling. But that's just the waiting area…
Just as I found in Russia, you cannot judge a book or building from it's cover. You have no idea what to expect inside an establishment based on the outside decor in Russia as most buildings are drab, gray concert exteriors. Even the waiting areas in offices and restaurants we visited in Russia were fairly simple with a coat drop-off and couch. The same holds true for Izba. The spa has two rooms dedicated for services. (Whew! We were relieved it was private and not a public or co-ed bathhouse.) Each houses a hot tub, massage area and steam room. This is a pretty traditional set-up for Russian Banya's. Both rooms are luxurious and beautifully decorated. It was like entering a little part of Russia when we walked in. We were in the room dubbed the "painted room" the other is known as the "wood room". I wasn't able to peak in to see the wood room but I can attest that the painted room is a work of art. The walls and ceiling are covered in bright, colorful murals depicting golden flowers, vines and figures. Truly beautiful…
The advantage of the Banya is the way the heat is increased and the humidity is adjusted. In a well heated Banya the temperature (moisture and heat) is increased by pouring small amounts of water on hot rocks on the stove, which will create the steam and begin to open the pores of the skin. Once you start to perspire, the whisks of oak leaves are taken out of the water, shaken above the stove to warm the branches, and used to gently stroke, brush and tap the body from neck to toes, followed by a honey rub. The honey rub is used to help release more toxins from the body. It's a little weird being covered in honey from your toes to your neck but I have to admit, it really increased the amount of toxins (i.e. sweat) being released.
The Banya has many traditions and customs in Russia, Izba has brought several of these to its (two) Colorado locations. However, the spa does cater to a more "Western" audience so it does vary from Russian services. For example, an employee called a banshik is responsible for stoking the furnace and adding aroma oils in the Banyan. The banshik at Izba also acted as the massage therapist. I loved that she also wore the traditional felt hat in the Banya to help keep her body cool.
So here's how the treatment works. We did a two-hour basic treatment, which includes a hot tub session, massage, banya, massage, banya. Note, this was $100. For all you massage go-ers AMAZING DEAL for two hours of being pampered!
Sit in a hot tub (about 100 degrees) and sip water for 10-15 minutes
Move to the massage table for 30 minute deep tissue massage
Into the steam room we went to sweat! We were left in the steam room for a few minutes, then the "banshik" returned to add water and eucalyptus oil to the hot stones, which is done to help open your pores and sinuses. This was a bit intense at first. So intense that my eyes burned from the aroma but within a minute it was actually a lot easier to breath in the steam. The whole thing about opening up your sinuses was amazing.
A few minutes of this and then the beating with the venik ensued.(Izba uses oak leaves) It may sound masochistic, but it actually felt a lot like a massage. I was told the venik technique can become pretty sophisticated, but in it's simplest form it is just a rhythmic gentle waggling. After all the "beating" I did find myself covered in broken leaves. A bit odd but nothing a quick rinse couldn't take care of. (Oh, and the rinse would be coming soon…in the form of a ice cold shower or bucket of ICE cold water tossed on you.)
I thought I was already sweating from the steam and leaves but then came the honey rub; honey is used to draw out toxins and soften and condition the skin.
After a few minutes we were directed to rinse off in the shower outside the steam room. I knew it was going to be cold but didn't think ICE COLD. It came as a bit of a shock to the body, but you have to endure it to experience the Russian bath to the fullest. Afterwards, there was a fantastic tingling sensation on my skin. (The second time around instead of a shower, an ICE cold bucket of water was tossed on our backs. FREEZING! We weren't really expecting this, which resulted in a few shrieks following the water toss. During the first round we rinsed off in the shower. I'm pretty sure the banshik loves this part of her job since she was smiling the whole time.)
Back to the massage table I went for another 30 minute massage.
We repeated the cycle and then sipped a glass of tea and snacked on some apple slices afterwards.
After the treatment I wanted to find out out a little more about Izba and how a Russian Banya came to be in Denver. I was in luck, the owner Leonid Vyssokov (Leo) had some time to chat with me.
Why Denver? It really just happened. I was working at the Massage Therapy Institute on a work Visa in 1994 teaching sports massage. (Leo is originally from Kazakhstan.) I presented the idea of a Russian Banya to the founder of the Massage Therapy Institute, Mark Manton who agreed to help with financing. It was open in 1995 and we've been successful ever since. So successful in fact that in 1999 Izba opened a second location in Parker. Leo has since sold that location to a former employee. However, she does still practice the same techniques and offers the same services.
How have you changed your service offerings to accommodate a more western customer? While there is a large Russian community in Colorado we have mostly American customers. There are some Russian customers who come but I didn't build Izba for Russian people. We wanted to make Izba fit more for the American culture, while still maintaining our traditional methods: Russian traditional heat therapy, which helps to improve circulation. At the same time your heart rate rises up, it's like a gymnast for the blood vessels. Honey rub to release toxins and moisturize skin. Using the leaves with the heat to penetrate much deeper. Our methods have worked and very well. When we first opened we became the massage therapist for Avalanche hockey team and we do a lot of work with other sports figures as well.
What should people look for in a Russian Banya. In other words, how can you find a good one in the United States? There are a couple of key things it should offer – Banya, heat therapy, leaves, aroma therapy and massage. I know of few in the United States and Canada – LA, NYC, Seattle and Montréal. There is a larger Russian community in NYC so there are several to select from. Before going into a Russian Banya, here or in Russia, people need to check on services they offer to make sure it's what they're looking for and expecting. For instance, some may offer adult entertainment and alcohol. We don't offer either at Izba.
Leo entertained me a bit here with a few stories about having to ask customers to leave after asking therapists for certain services and/or engaging in "adult activities" in the Banya.
What are some of the top etiquette rules for a Banya?
Make an appointment, keep it. Or cancel with plenty of notices.
Don't drink too much alcohol, if any. The reactions with heat therapy vary for people so it could create a negative reaction. (Alcohol and heat have cumulative effect increasing the load on the heart.)
Listen to your body. If the heat is too much, take a break and then go back in.
Sexual acts need to be refrained from. For one, it's not appropriate, I've had to ask people to leave before for this. It's also not very healthy given the heat and how it reacts differently to people and their level of physical activities.
And so you must tell me, have you been to a Russian Banya? In Russia? The States? How do they very and which do you prefer? And, do you have any specific Banya's you recommend people visit? Please share in the comments.