On Sunday it will be exactly a year ago when I stepped out of the car at DIA, kissed Princess One and The Husband goodbye. As I watched them driveway, it hit me. I'm traveling to Siberia (Chita Russia)…by myself. A jolt of fear followed. Really? Siberia? In January? I had to give myself a quick pep talk as I adjusted my backpack straps. I can do this. I've already done this. I won't really be alone. Just the getting there part will be solo. Thinking about the getting there part though brought on more nerves. O mal'chik (oh boy in Russian)…
Four hours to Dulles. Nine hours to Moscow. A seven hour wait to catch a seven hour flight into Chita Russia. O mal'chik…it was going to be a long day.
I've mentioned before that we adopted Princess Two from Russia. (I don't blog about that process, the agency or the orphanage… Don't even get me started on the news regarding US citizens being banned from adopting in Russia.) This was our last trip – of three – to Russia to bring Princess Two home. I was making the first leg to Chita, Siberia to bring her back to Moscow for a few days and that would be where The Husband would meet us.
I wasn't nervous about bringing Princess Two home. That part would be awesome, no matter what travel mishaps might happened. I was nervous about going solo to Siberia. To be honest, I was mainly nervous about trying to stay awake in the Moscow airport for seven hours before my flight to Chita. The airport is small, too small for a lot of walking and there are very few bars, restaurants and stores to shop in. At least in the terminal I was stuck in. Since it was a domestic flight, the terminal didn't have nearly the amenities and shopping as the international terminal. Not that I needed to do any shopping but I needed entertainment to stay awake.
The nerves and pep talk continued through security and to the gate. I took my seat followed by a long, deep breath, said a little prayer and I was on my way.
Hello Dulles…and Brunsie? I love those random travel moments when two worlds collide. And for me, one of those moments was at the Dulles airport on Jan. 13, 2011. It was actually one of those weird travel moments when you're walking down the terminal and you catch someone's eye, you lock eyes while you're walking for several uncomfortable minutes. I have to admit a million things went through my head as to how I knew this guy… And finally, a light bulb went off for both of us at the same time. It was Brunsie, The Husband's frat brother (and good friend) from college in New Orleans. He took me to lunch and we caught up over a few Stella's. A great way to not only kick off the trip but a new chapter in life.
And then it happened. Another moment when two worlds collide. Sitting next to me on my flight to Moscow was a woman who worked with NASA and traveled to and from Moscow every month. I'll spare the details of the conversations and share the key point I took away from our nine hour flight and conversations about the country. Russia is beautiful, even in the dark of winter. It's political as hell (no real surprise). The people are amazingly warm and welcoming, but tough and resilient. Simply put, I can't wait to see more of the country with both of my Princesses in the years to come (and The Husband too, of course).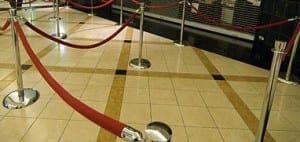 I wasn't lucky enough to have another one of my two worlds colliding moments in Moscow. Oh, how I wish that could have been the case but no. I took my time getting through customs. The last few trips there had not been roped lines to manage the crowd, which I now have a new appreciation for. Rather, it was a shoving match to get through customs in Moscow so I had planned to sit this one out and just wait and be last. After all, I had plenty of time to kill. Alas, they installed roped lines in the few weeks between trips. Seriously in three weeks they had to change things up?!? Ugh. I was still able to kill an hour waiting in customs. I headed to the main concourse hoping to waste another hour (or two) getting checked into my flight to Chita. No such luck.
I had been in the Moscow airport several times, I knew exactly where to go and what to do. But, I must have looked lost or confused or maybe just jet-lagged because a nice man who spoke English and worked with S7 ushered me to his line. He quickly checked me in and sent me on my way (with a smile). Ok, just six hours to kill now…
I did a bit of shopping, found some makeup and my new favorite winter hat. Ate lunch. Drank a latte. Checked email. (Wifi is free at the Moscow airport.) Walked the terminal, all three floors. Shopped a bit more. Settled down in the café with a pot of tea and movie on my laptop. Walked the terminal, all three floors
Three hours left…
Skyped the family back in Colorado.. Walked the terminal, all three floors. Chatted online with friends in Luxembourg. Did a bit of client work. Tried to read a book but started falling asleep. Walked the airport. Wrote a few blog posts. Walked the airport. Watched another movie. Walked the airport. Started writing reviews of every restaurant in the Moscow airport but realized they all had the same menus so I decided that would be boring.
Finally. Time to fly to Chita. Finally. Time to sleep.
I survived the Moscow airport (and the smoke from the smokers lounge by the bathrooms) for seven hours and was greeted in Chita with negative 34 degrees. I've never experienced that cold…my nose hairs froze as I walked the length of a football field from the plane to the one room airport. Welcome to Siberia in January…and happy gotcha day to our silly, little Princess Two.