Did you know I used to train dogs? As a job. During what I call my "quarter-life crisis" I worked with an animal behaviorist who specialized in training dogs. For two-years I soaked up more than my fair share of information and today I snap and my dog is on command. When I finally realized I loved working with dogs but not their people I changed direction. No more plans to go back to school to become an animal behaviorist or teach any more classes. Instead, I packed up for Italy and discovered wine.
With that said – pets – specifically dogs, have been a huge part of my life. And, my life equates to a lot of traveling. In addition to my Resources for Traveling with Pets I had the opportunity to  speak with Dr. Alison Birken, the owner and veterinarian at  Victoria Park Animal Hospital. Being in the heart of downtown Fort Lauderdale – a hub for travelers, tourists, and snowbirds – Dr. Birken has seen a lot in regards to the do's and don'ts of traveling with pets. She is also the co-founder of Forever Freckled, a website dedicated to helping people with pets, children, and everyday lifestyle. She shares ever more information about pet travel there!
I sign at least two health certificates for pets per day for travel during these busy months. Traveling with pets can be stress free and easy, or completely frustrating and tedious. It is important to be organized, know what you need to cross state or international lines with your pet, and to be prepared. – Dr. Alison Birken
Here are some important tips for traveling with pets from the Dr. herself. If you're planning to travel with your pet soon, make sure to also check out Carpe Travel's Resources for Traveling with Pets.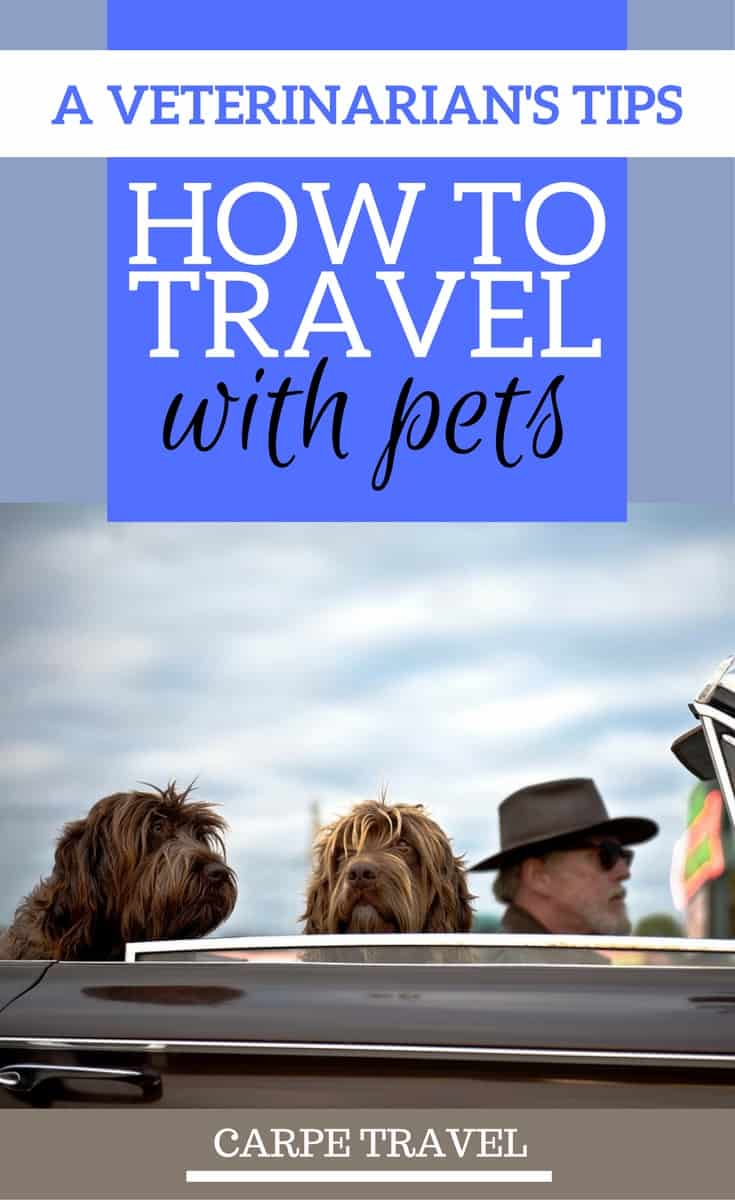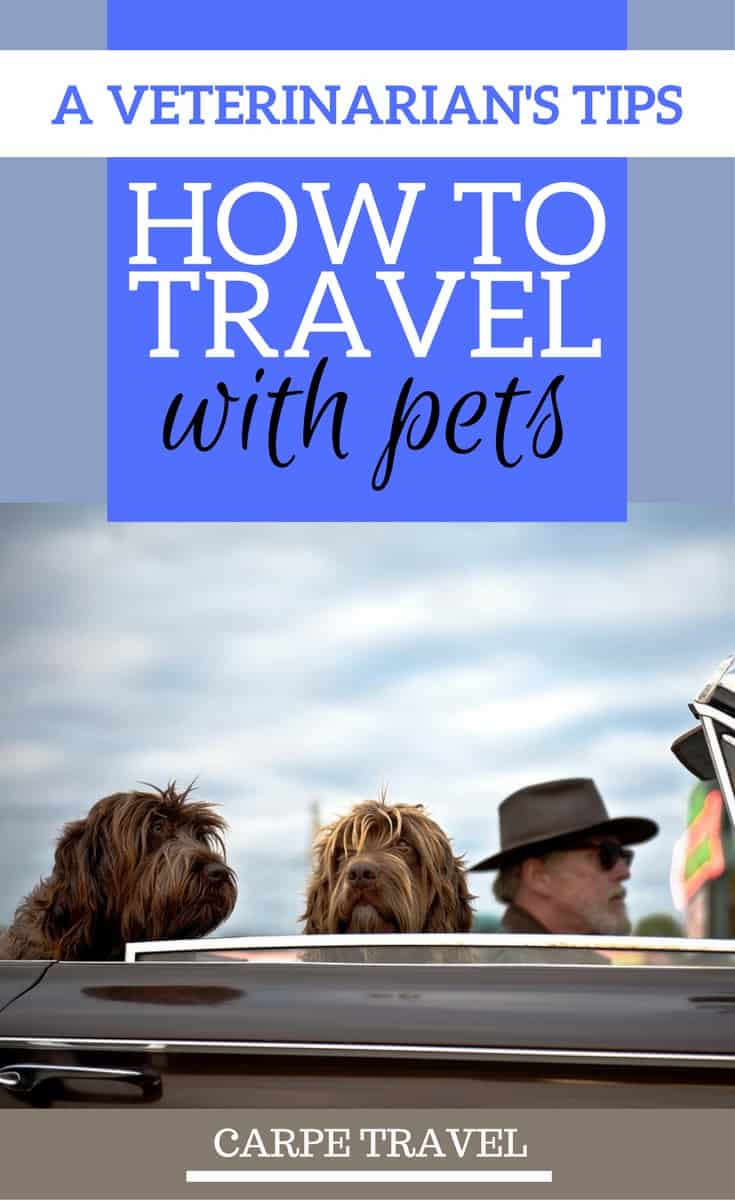 What do people need to consider when traveling with pets?
"Some pets cannot handle travel because of illness, injury, age or temperament.  Speak with your veterinarian regarding their assessment on the safety and wellbeing of you pet during travel.
Make sure your pet has identification tags with up-to-date information.  Microchips are a great way to have your pet identified and make it back to you if they are ever lost.
If you are taking your pet across state or international borders, a health certificate is required. The health certificate must be signed by a USDA certified veterinarian after your pet has been examined and found to be free of disease. Your pet's vaccinations must be up to date in order for the health certificate to be completed.
Make sure your pet is permitted at your destination whether that be a friend's house, a hotel/motel, park, beach or campground, etc."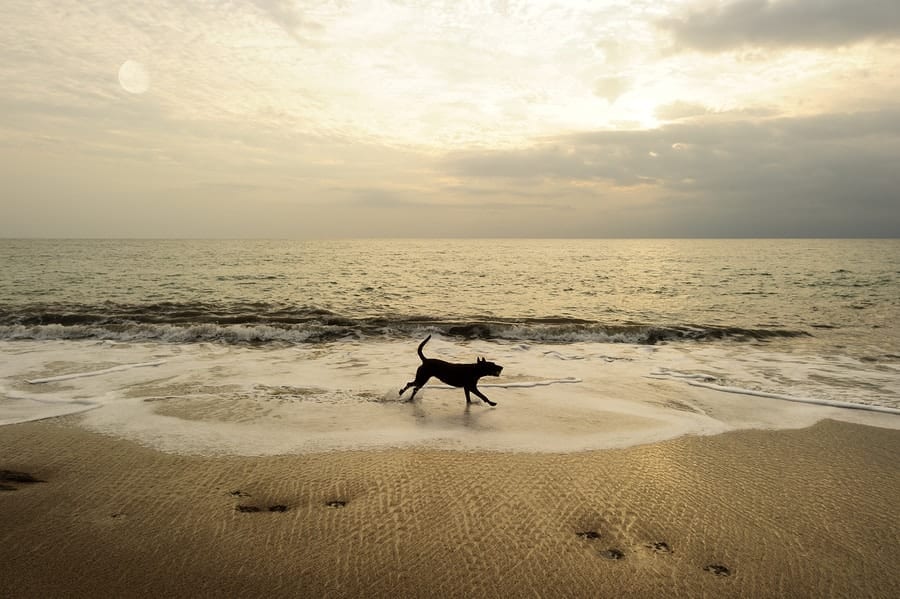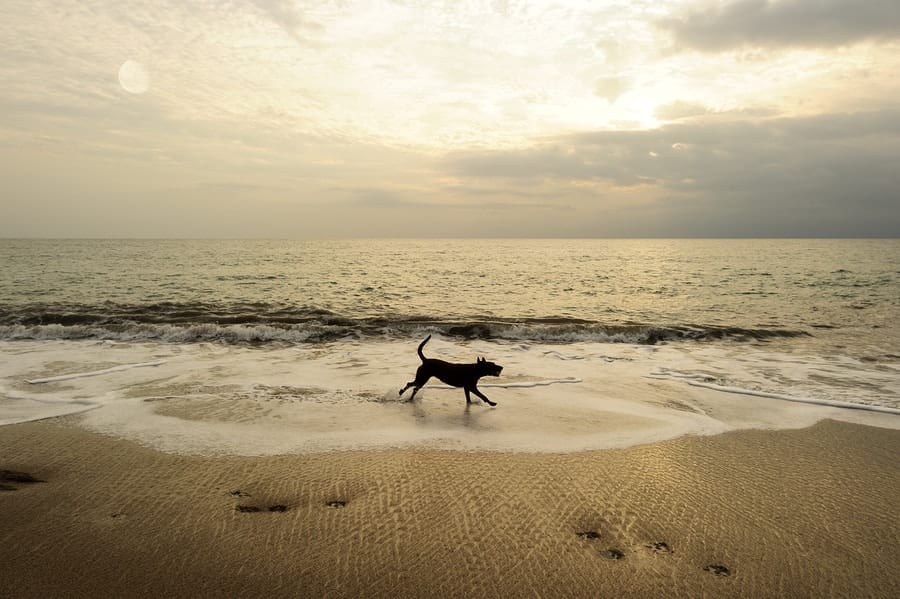 Whom should people contact to prepare for travel arrangements?
"Your veterinarian."
"The airline or travel company."
"The accommodations: hotel, motel, park, camping ground or marina."
"The U.S. Department of Agriculture, Animal & Plant Inspection Service, Veterinary Services (USDA)."
"Foreign Consulate or Regulatory Agency (if traveling to another country)."
What supplies should people have for their pet on their trip?
"Your veterinarian's contact information."
"List of veterinarians and 24-hour emergency hospitals along the way and close to your destination."
"Identification (current color photo of your pet, ID tag including owners name, current address, contact phone number, Travel ID tag including owners name, address, contact phone number, accommodations contact information, microchip registration)."
"Medical records."
"Certificate of Veterinary Inspection (health certificate)."
"Acclimation certificate for air travel (a form from your veterinarian that will waive the low temperature Federal regulation as stated in the Animal Welfare Act. This is only required by some airlines, so check with your airlines)."
"Items for your pets (prescribed medications, collar, leash, harness, crate, bed/blankets, toys, food and cool, fresh water, food and water dishes, first aid kit for your pet)."
Can people bring their pet out of the country with them?
"Yes, but you must follow both the United States regulations as well as the regulations in the other country where you are traveling.  You will need to contact the Consulate or Embassy in that country to find out their regulations.  Some countries require months of preparation before you can leave, so make sure to give yourself plenty of time to prepare and have all documents and medical requirements ready and available.  International travel always requires a health certificate signed by a USDA certified veterinarian.
These are some basic answers to common questions about traveling with your pet.  The key is BE PREPARED and know what will be required from the USDA, the airline, and the country if you are going abroad.  Your veterinarian is there to aid and help in smooth travels, however it is your responsibility to know which documents will be required and what you will need. I tell my clients if they are traveling abroad to learn what is required 6 months in advance because some countries will require that amount of time to prepare."
Thanks Dr. Birken for sharing these important tips for traveling with your pet.
Was this article useful? PIN it for later!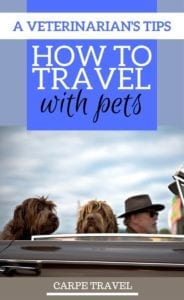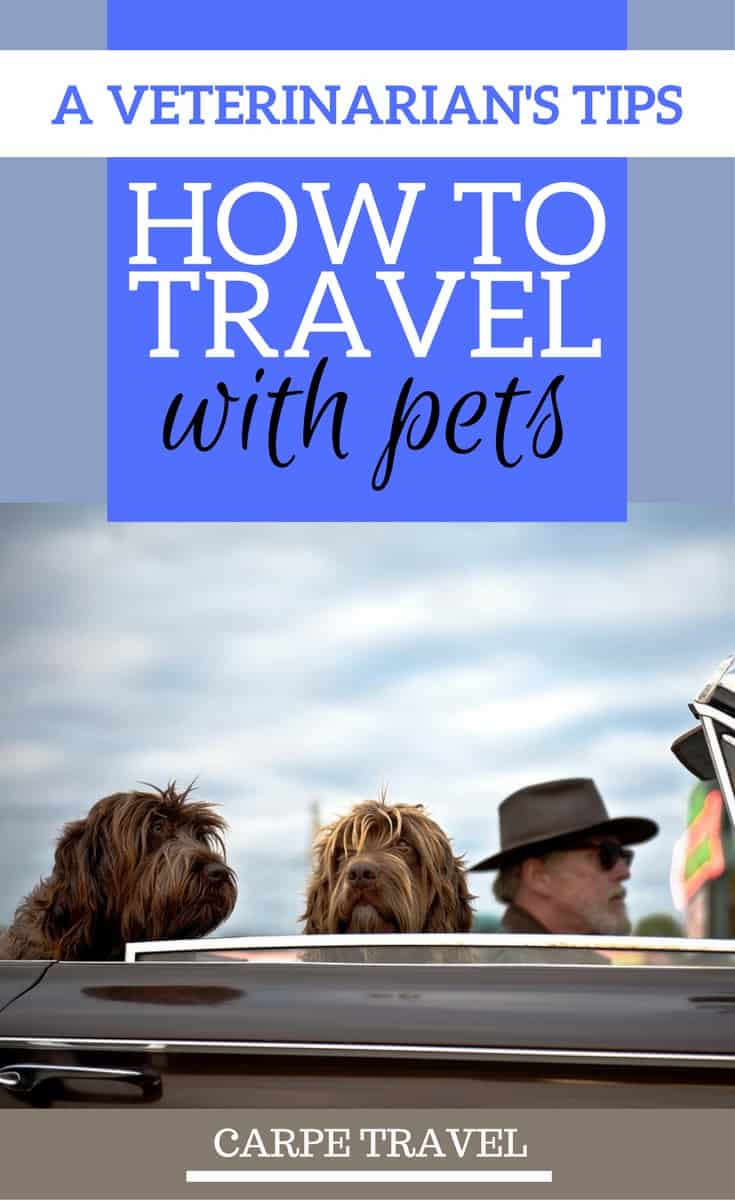 Save
Save