The thought of road trips typically makes me cringe. I'm automatically transported back to being eight-years-old, driving across Texas in the middle of the summer, sticking to the vinyl seats. Stuck in the backseat with my sister who thought it was a game to see how many times she could put her feet on me. Trying desperately to move my head so as not to inhale my dad's incessant cigarette smoke. And when we were lucky, we got to our destination with the car intact. When we weren't – which was often – we were left stranded along a lonely, Texas highway with my dad under the hood, cussing as he tossed the next cigarette to the ground. While road trips are still my least favorite way to travel, as a kid, I did love them, even my sisters foot game…
When I came across a recent national survey by FamilyFun magazine and AAA regarding trends in road trips, it made me think back to my childhood road trips and had to laugh.
I wasn't surprised that 44% of American kids say, "sitting still" in a car for long road trips is the worst part. It was for me and now as a mom of two, I am frequently reminded of this. But, according the survey, "spending time with their family" and "getting to see new places" were THE BEST PARTS THE OF ROAD TRIPS, this according to kids. Looking back, I have to agree…maybe not so much spending the extra time with my sister's feet. With her a few thousand miles away now, those road trips hold a lot of fond memories. And as a parent, while the whining and incessant fighting gets old, the time we spend together just getting to/from our destination is precious.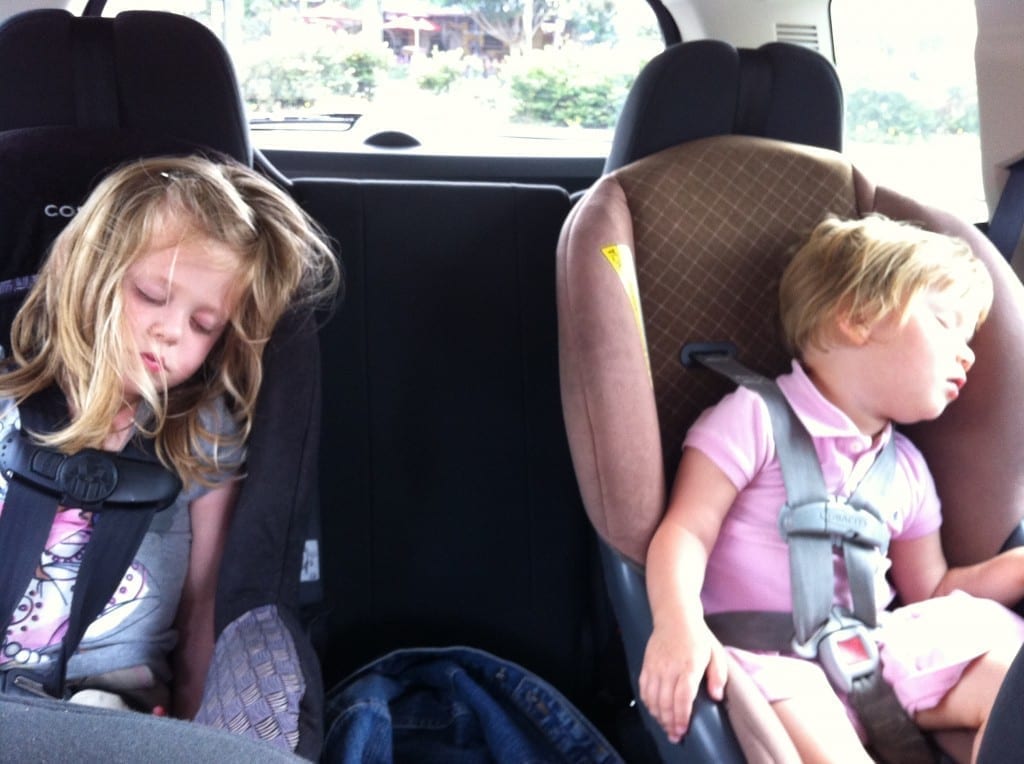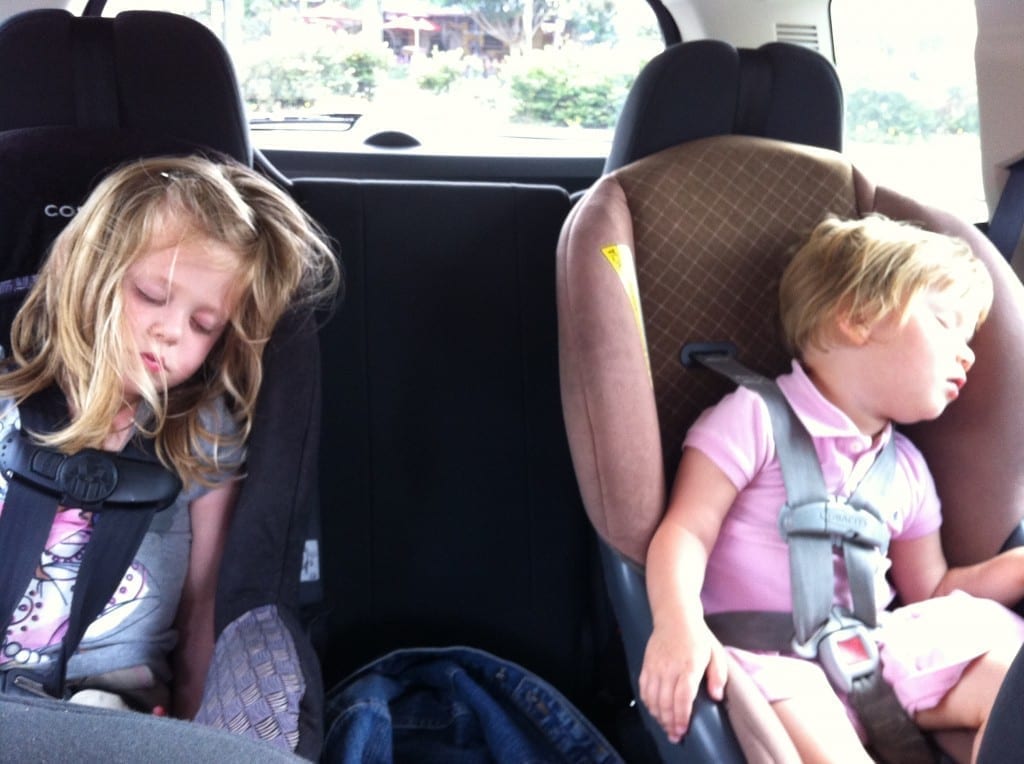 The rest of the findings from the survey were both surprising and humorous. As a parent, would you agree with these? What about if you step-back into being the kid?
Keeping kids entertained is as important as filling up the tank
What do parents say they always do before heading out on a road trip? Naturally, filling up the car with gas tops the list (90%) but so does packing snacks for their kids (90%) and packing electronics to keep kids busy (76%). Clearly, keeping those backseat travelers happy is a priority for moms and dads — ranking higher than other options including cleaning the windshield, checking the tires, and even getting a hotel reservation.
Kids envision the car of the future to include an Xbox, mini-fridges and trampolines
Almost half (44%) of kids surveyed said sitting still in a car for long trips is the worst part of the trip. To liven up the backseat, kids were asked what they would include in the "car of the future," and their responses pointed to entertainment and space needs. Kids would include flat screen TVs, Xboxes, PS4s, and mini-fridges filled with snacks in their self-designed car. "It would have a spot for a trampoline so I wouldn't have to sit forever," wrote one child. "A dance floor with microphone," said another, as well as "lots of room, so my younger brother couldn't reach me."
Technology rules in the backseat, but it's not what kids like best about road trips
Over half (63%) of kids surveyed said they'd bring an e-device, such as a tablet, laptop, or smart phone, to make sure a road trip is fun. But while tech may be a top boredom-buster, it's ultimately not what makes a trip fun. Kids said the best part of a road trip is actually "spending time with their family" and "getting to see new places."
As a parent, would you agree with these survey findings? What about if you step-back into being the kid, what would be the worst aspects and the best of road trips?
FamilyFun and AAA have also developed a Holiday Road Trips booklet of 20 handy ideas, including everything from driving safety and pack-along essentials to games that will keep your crew entertained. To download the full FamilyFun & AAA Holiday Road Trips booklet, visit http://bit.ly/1ubBHKJ.