Rio de Janeiro was in the Top 10 on my "Make it Happen" list so when my good friend asked me to be in her wedding in Brazil I happily accepted. The Husband and I had planned to fly in early and spend a few days in Rio then head into Belo Horizonte for the wedding. Turned out another, younger member of the groom's family was going to college in Denver and his mother asked if he could travel with us. The best part was she offered to plan our flights and transport. It seemed ideal since I had to wrap up a client project before heading out for two weeks. All I had to do was show up at the airport. Perfect. But not doing my homework on taking a taxi in Rio turned out to be a mistake that could have cost us a lot more than money…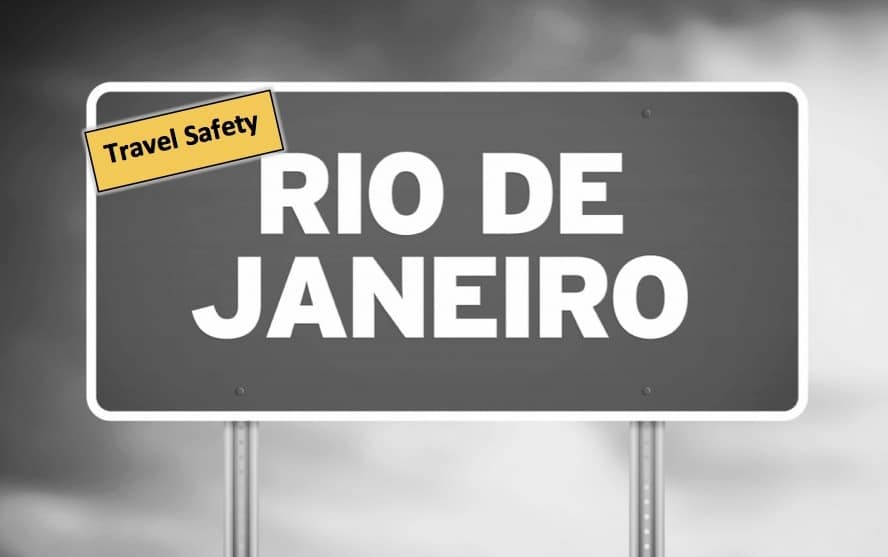 After nearly 15 hours of traveling we finally arrived in Rio de Janeiro. We had been told by Regis Tour Travel Service, who the mother used to book everything, they would have a driver meet us inside the airport, holding a sign with our names on it. Nope. We stepped outside to see if he was there. Nope.
As a result of our "wandering" we were bombarded by local taxi drivers. One spoke excellent English and let us borrow his cell phone to call the driver from Regis Tour Travel.
Mistake Number One: He dialed the phone number and then handed us the phone after speaking with the person on the other end for a moment (in Portuguese). We were told the van was broken down and to take a cab to the hotel. They would reimburse us the fee for the taxi.
Mistake Number Two: He offered to take us to the hotel. We agreed.
We were failing the first two rules of traveling – don't take unnecessary risks and keep your wits. Those rules quickly came to flooding back into our head as he lead us downstairs and into a dark, empty garage to his black, unmarked car with dark tinted windows (they seemed to be completely blacked out). Mind you, other taxis were parked in front of the airport, not the garage.
As we began to get our senses back we started asking for identification, he then began showing us several different official looking cards (all in Portuguese). The little siren in my head had started going off. It was time to bail. We tried to do so very politely by letting him know we just weren't comfortable with this. We started to head back upstairs, or tried to but leaving wasn't that easy. He started yelling and grabbed The Husband's bag. He wasn't going to let us leave. My heart started pounding and I had no idea how we were going to get out of here. Do you scream? Do you run? Yes and yes! But before we did a security guard  entered the empty garage and the driver quickly changed his tune and politely let us go.
After sharing this story with my Brazilian friend and her family we learned this is a typical scam where local drivers take people into very bad areas of town and either take all their belongings (including the clothes they're wearing) then leave them and/or kidnap them for ransom. (Gulp.)
As for Regis Tour Travel, I contacted them the following day and was told the driver had in fact been there and was waiting for us. They did agree to reimburse us for the ride, which had been prepaid for through the travel service.
I'd like to think the driver at the airport was really was going to help us, but… I wouldn't make the same mistake twice. Here are a few tips I learned later regarding taking a taxi in Rio de Janeiro.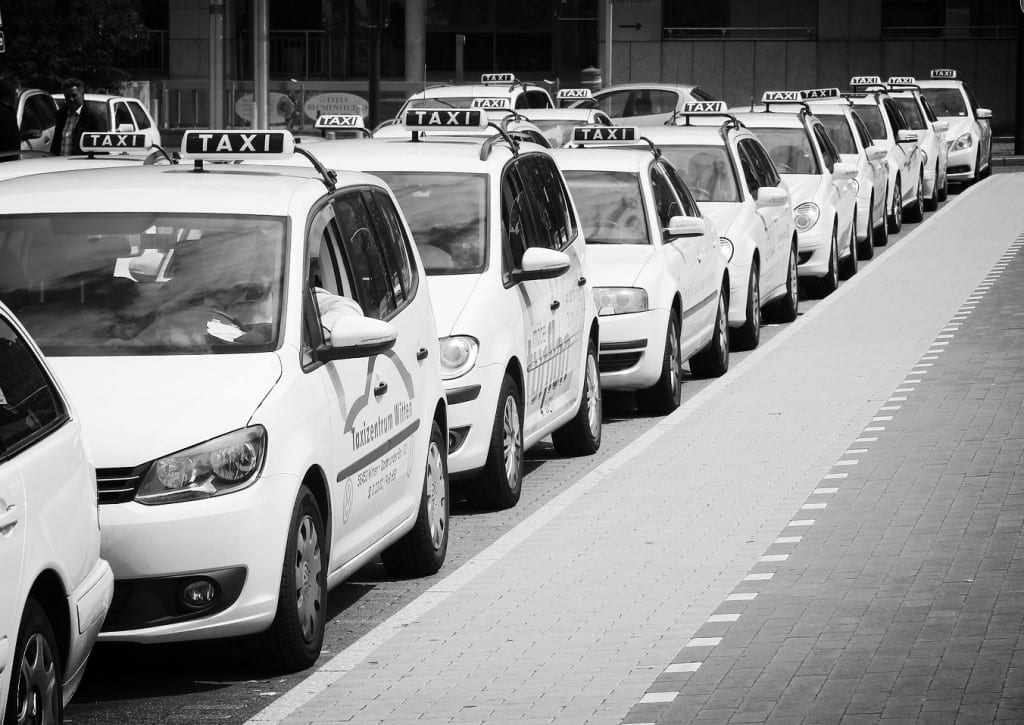 Travel Safety in Rio de Janeiro: Tips on Taking a Taxi in Rio
1. Few taxis are trustworthy in Brazil. You should only take the yellow taxis or Radio Taxis that are white, green or blue.
2. There are many taxis in Rio and you can easily wave one down, but there are also taxi stands setup throughout the city in the tourist and business areas. Most hotels also have stands setup nearby. It is preferable to get a taxi from one of the stands as they are usually more reliable since they are affiliated with the organization that manages the stands. If there are not any taxis at one of the stands, there is phone number you can call to have one come pick you up.
3. If you need to hire a taxi from the airport, use one of the many booths to arrange the transport. At the international airport in Rio, the booths are located directly outside the area you enter after existing customs.
4. The yellow taxis operate on the meter system. Although you may need to remind them to turn on the meter.
5. Radio taxis (white, green or blue) may be a bit more expensive but many times you can set a fixed rate with them regardless of the time of day/traffic. Which, can work to your advantage if you're stuck in traffic.
6. Many hotels work with private drivers and will have a service available right outside for their guests. Most of the private cars are unmarked. These drivers do not have to follow the same rules tied to a meter so their pricing may be higher. It's wise to negotiate and/or set a flat rate. The hotel will tell you these cars are safer than a typical taxi.
7. Rates change depending on the time, the day and the season. During Carnaval you can expect to pay more than you would during off-season. And on Sunday's you'll pay more than you would Monday-Saturday. As for times, the rates are typically lower from 6am-9pm and then increase 9pm-6am.