The Royal Gorge Things to Do and See
Like a lot of you, we're staying closer to home this summer. Luckily, I live in Colorado and have the Rockies as a playground that's always open to explore. One of the many playgrounds I have yet to fully sip in is the Royal Gorge. There are trails for biking and hiking, ziplining, scenic train rides and white water rafting through the deep and narrow canyon carved out by the Arkansas River. And, did I mention wine. The Royal Gorge region is home to the Winery at Holy Cross Abbey, along with a few other local wineries and cideries. There really are soooo many things to do in the Royal Gorge.
As part of my summer activity research, I've pulled together an in-depth list of things to do in the Royal Gorge – that are safe and include easy ways to social distance. (Wine lovers, make sure to check out the local Colorado wineries and cideries!) I would love to hear from you on your favorite things to do in and around the Royal Gorge.
Royal Gorge: Things to see and do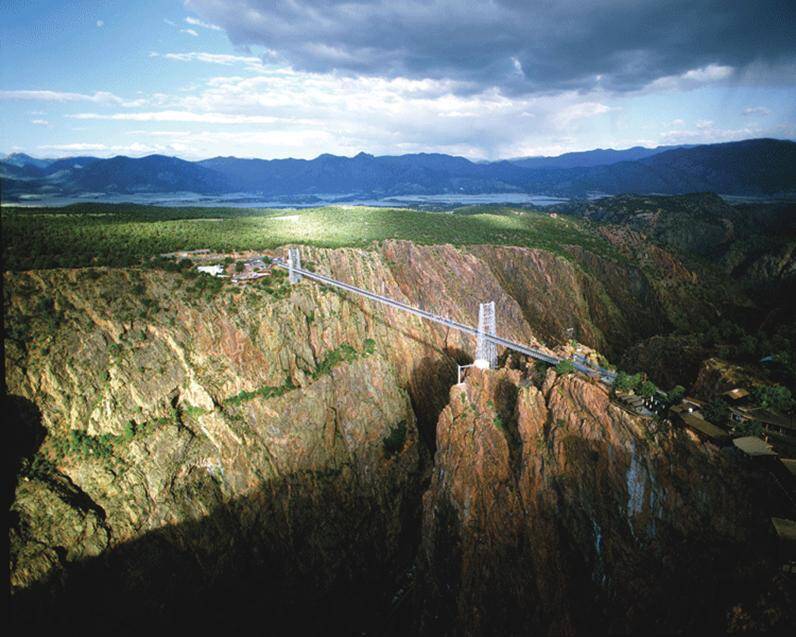 Royal Gorge Bridge and Park
Built in 1929, the Royal Gorge Bridge stretches 1,270 feet and 956 feet high above the Arkansas River. Talk about the jaw-dropping views. Not to mention the extreme adrenaline rides, and fun for the whole family at the park. Having welcomed over 30 million guests during its 90 years, the park has perfected the art of entertaining by providing excitement for visitors of every age.
Details: https://royalgorgebridge.com/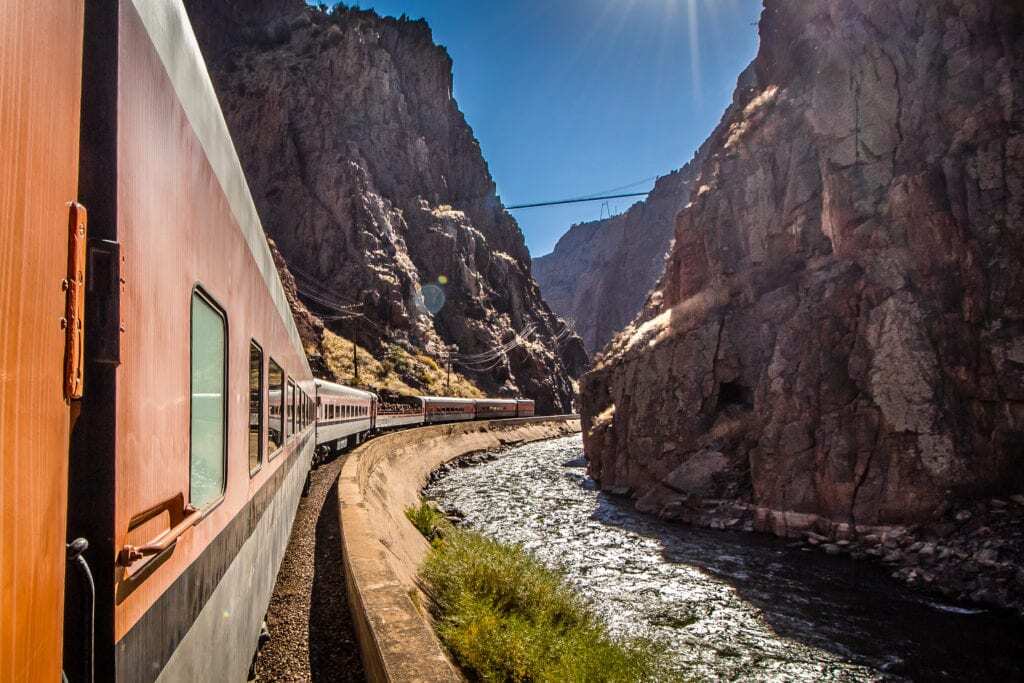 Royal Gorge Route Railroad
Take a ride on Colorado's first and finest scenic streamliner for an epic adventure along the tumbling waters of the Arkansas River deep within the granite cliffs of the Royal Gorge. Classes of service hark back to a time when travel was an elegant and leisurely affair, which has earned the Royal Gorge Route Railroad its reputation as the country's premier excursion railroad. In fact, the Royal Gorge Route Railroad was recently named one of the Top 8 Train Rides in America by Trains magazine.
Details: https://royalgorgeroute.com/
The Royal Gorge Dinosaur Experience
You don't have to be a kid to love dinosaurs, nor do you have to be four feet or under to have a stellar visit at the Royal Gorge Dinosaur Experience, Canon City's newest and highly-rated attraction.
Just west of downtown Canon City, you'll find a state-of-the-art facility that features science-focused interactive displays, full-scale dinosaur fossil casts, hands-on exhibits with real dinosaur fossils, skinned animatronic dinosaur exhibits, and a three-story ropes course that's perfect for getting the wiggles out.
Details: https://dinoxp.com/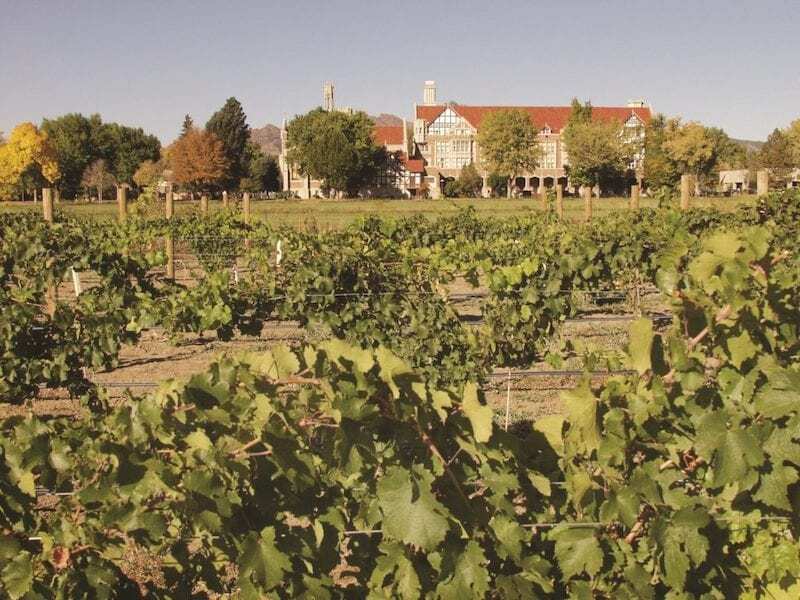 Winery at Holy Cross Abbey
Head to the Winery at Holy Cross Abbey, the region's flagship winery and the leader in the Fremont County Wine Trail. The winery's outdoor patio and lawn are ideal places to wind down, taste award-winning wines, and let the kiddos roam as the winery and its ground are very kid-friendly.
Details: https://abbeywinery.com/
The Museum of Colorado Prisons
Cañon City in southern Colorado is the home of the Museum of Colorado Prisons, a showcase of the atmosphere and exhibits of days, staff and inmates gone by.
A visit to the Royal Gorge Region isn't complete without stopping and "doing time" in this historical cell house that was the original Women's Correctional Facility constructed in 1935.
Details: https://prisonmuseum.org
The Fremont Center for the Arts
The Fremont Center for the Arts is the hub of the Royal Gorge Region's art and theater scene. It offers multi-purpose venue spaces for a variety of groups, musicians, and artists. Classes for every age are taught, workshop space is available for artists, and monthly rotating exhibits showcase a wide range of themes and mediums.
Details: https://www.fremontarts.org
Antiquing in Florence, Colorado's "Antique Capital"
Low rents on historic buildings have attracted a growing number of antique dealers who have helped Florence garner the title, "Antique Capital of Colorado." With more than 20 antique stores—and growing—Florence boasts the highest number of antique stores per capita in the state. It may be safe to assume that after decades of a stagnant economy, Florence has finally found its niche.
Details: https://royalgorgeregion.com/browse-colorados-antique-capital/
Garden Park
Garden Park's Cleveland and Marsh Quarries were notable locations for dinosaur discoveries in the 1870s, 1880s, and 1950s. Today, they are open to the public and have interpretive signs to highlight the area's history. Local volunteers and the BLM work together to maintain biking and hiking trails, a shooting area, and rest stops in the area, as well as prevent fossil theft.
Details: https://royalgorgeregion.com/dinosaurs-and-more-at-garden-park/
Skyline Drive
Skyline Drive is a must-see for anyone visiting Cañon City. Touted as one of America's most scenic drives, its steep, cliff-side climb makes you feel as though you are "off-roading" from the comfort of your passenger car. With no guardrails, visitors can peer directly down out of their window and get a sense of what it was like to travel the road in the early 1900s.
Details: https://royalgorgeregion.com/skyline-drive/   
Play Dirty ATV Tours
Play Dirty ATV is located just 27 miles west of Cañon City in beautiful Texas Creek, where certified guides will outfit you and your group with goggles and ATVs. After a safety course, your guide will take you 3,000 vertical feet up above the Arkansas River Valley floor on the challenging trails to an elevation of 9,100 feet.
Details: https://playdirtyatvtours.com
Rafting on the Arkansas River
River rafting has become a 'must-do' activity for anyone visiting The Royal Gorge Region. Not only is it electrifying, it's an excellent way to experience the insane scenery of Colorado's most famous landmark.
Details: https://royalgorgeregion.com/the-ultimate-whitewater-rafting-adventure/
Colorado Jeep Tours
Colorado Jeep Tours, prides itself on delivering premium scenic adventure tours that are enjoyed by all ages. Its customized open-air jeeps provide the perfect moving platform to leisurely view all the spectacular scenery and wildlife that Colorado has to offer.
Details: https://coloradojeeptours.com
Colon Orchards
Colon Orchards grows heritage apples using Integrated Pest Management, as well as a large selection of pumpkins, cucumbers, summer and winter squash, tomatoes and much, much more. It sells locally grown fruits, vegetables, pasta, honey, jams and jellies that are featured from all over the state of Colorado. The corn maze is surely a treat and a different design each year.
Details: http://www.colonorchards.com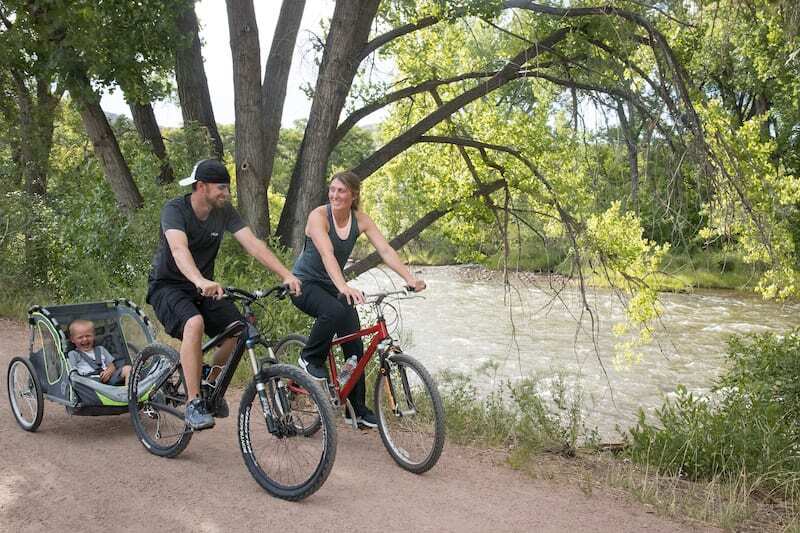 The Arkansas Riverwalk Trail
Cañon City's Arkansas Riverwalk Trail follows the Arkansas River for more than seven miles, winding through wetlands, groves of cottonwoods, and the John Griffin Regional Park, a nature area located in central Cañon City. This is an ideal trail for those looking for a leisurely walk with beautiful scenery.
The crushed gravel path is open for biking, hiking, strolling, and horseback riding. Leashed dogs are welcome. An early evening stroll along the riverwalk provides a great opportunity for bird watching and wildlife spotting.
Details: https://royalgorgeregion.com/stroll-along-the-riverwalk/
Temple Canyon Park
Temple Canyon Park, just south of Cañon City, is a treasure for anyone looking to avoid crowds and explore a gorgeous, natural landscape.
The area has three campgrounds that are spread apart, so it's easy to feel secluded. Next to one of the campgrounds is a trailhead for Redemption Trail. Follow this trail down into the canyon where Grape Creek runs along the floor. In the spring, the canyon is rich with green trees and grasses and the creek is perfect for wading.
Follow the trail and you'll discover the "temple," after which the canyon is named. This rock alcove was formed by the continual seepage of water into small fissures or cracks in the rock and may have been used by the Ute Indian Tribe as a ceremony site.
Details: https://royalgorgeregion.com/temple-canyon-park/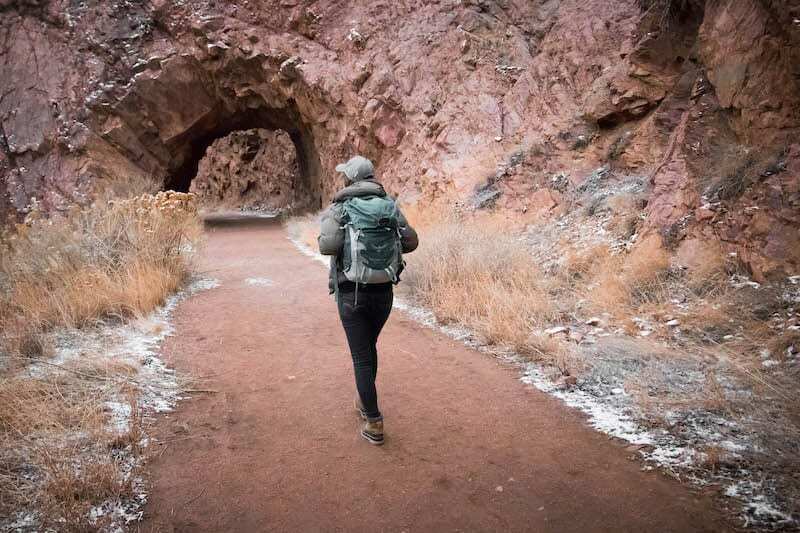 Tunnel Drive
Cañon City has a very special trail that's ideal for families, wildlife viewing, and taking in the gorgeous Royal Gorge scenery. Located one mile from downtown, Tunnel Drive is a flat, two-mile stroll along an old railroad bed that offers a bird's-eye view of the Arkansas River and spectacular views of the surrounding canyon.
Details: https://royalgorgeregion.com/tunnel-drive-2/
Hogbacks Open Space
The Hogbacks is Cañon City's in-town geologic wonder! Your experience here will treat you to the beautiful Dakota Ridge Hogback Formation. Within all of the layers of the Dakota Hogback formation lie significant fossil resources, including a record of Colorado's past as an inland sea!
Details: https://royalgorgeregion.com/hogbacks-trail-guide/
Red Canyon Park
Short hikes with breathtaking beauty take you up close to red sandstone formations, sheer cliffs, and yawning canyons that overlooked Four Mile Creek.
Details: https://royalgorgeregion.com/beauty-red-canyon-park/
Canyon Rim Trail
Completed in 2018, the Royal Gorge Park Trails System traverses the gorge's rim and surrounding hills, giving hikers and mountain bikers over 17 miles of singletrack to explore and incredible views of the Sangre de Cristo Mountains and the Arkansas River as their backdrop. The Canyon Rim Trail is the most popular and offers outstanding views of the Royal Gorge.
Details: https://royalgorgeregion.com/royal-gorge-park-trails-system/
Looking for more ideas for things to do in Colorado?
Sip In More Wine 101…