This summer was filled with one road trip after another. My car has a taken quite the beating and is in serious need of some detailing thanks to all the miles…and goldfish crackers in the backseat. When Subaru contacted me to see if I was interested in testing out their new Legacy I jumped at the chance to leave my car at home and pack theirs up for our girls only get-away to Breckenridge.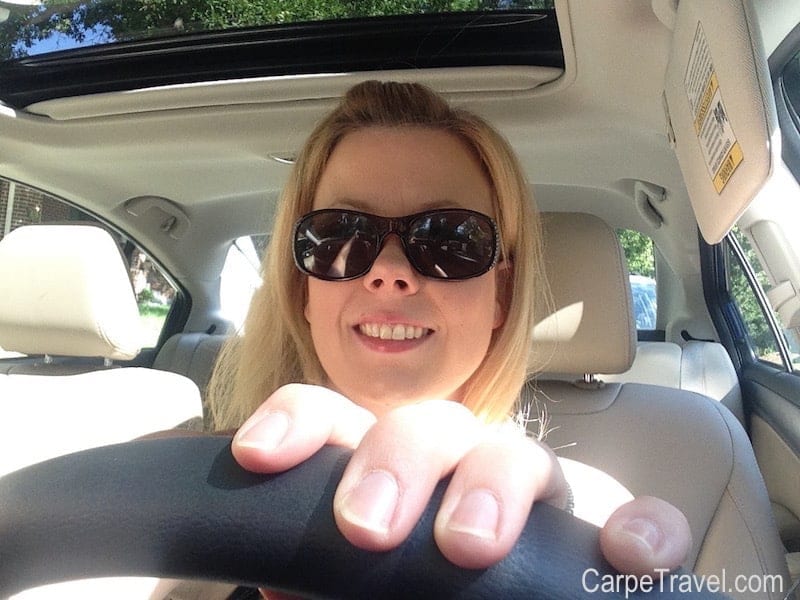 When the Subaru Legacy pulled up to my house I had to do a double take. I wasn't expecting a sleek, midsize sedan but rather the typical Colorado Subaru I see everywhere – the Forrester and Outback. Just how was this "little" car going to do in the mountains? Was I going to be the one in the right lane, gas pedal to the floor, trying desperately to climb I-70? I was familiar with how the Outback handled mountain driving after we had inadvertently taken ours off-roading in Telluride, Colorado. (We owe our lives to our old Outback!) But the Legacy, well this was going to be a totally different experience.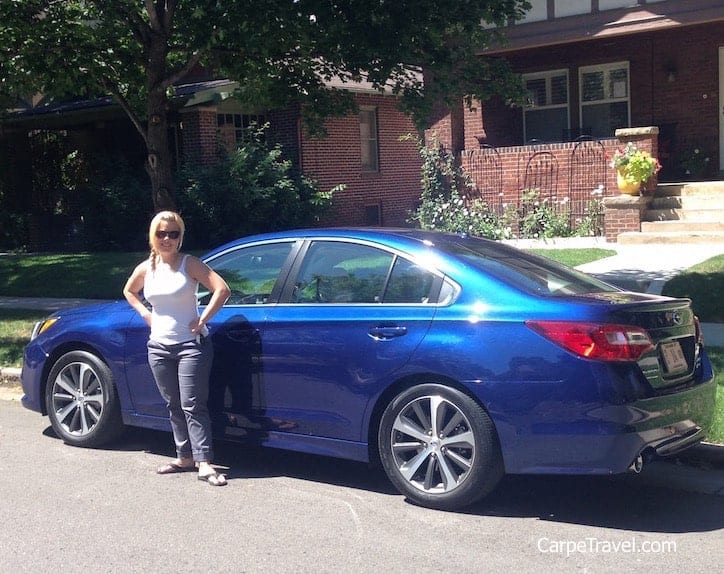 I don't claim to know a lot about cars, but driving in Colorado has forced me to learn a lot more than I ever wanted – or cared – to know about cars. Such as the size of an engine, a V6 or V4 gives you the pick-up and go you need to for mountain driving. Four-wheel Drive or All-Wheel Drive is better than front-wheel drive when you're driving in snow. Never, ever, ever think rear-wheel drive is good for driving in the snow. And not all cars are equipped for mountain roads nor do they all hug those mountain curves well. A smooth ride is key for kids prone to carsickness.
With that said, I'm pretty particular about my ride these days, especially since I'm literally carrying my world around with me on every road trip and errand we run.
Four-Wheel or All-Wheel Drive: Having one is a must when driving in Colorado.
Size Matters: In regards to the engine, seating space and storage.
Fuel Efficiency: Gas prices may be low this week but next week is a different story.
Safety: I think one word sums that up.
Design: I may be driving kids to and from but I want to look good doing it.
The Subaru Legacy met all my criteria and more.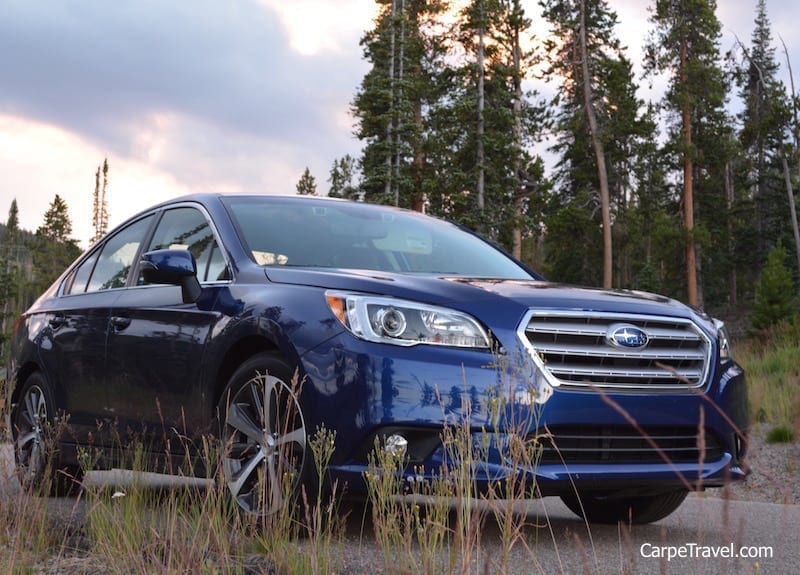 Size: It's V6 engine got us up I-70 in no time. The mountain highway didn't slow the Legacy down once. (The Legacy is available in 4-cyl. and 6-cyl. models.)
The girls lounged in the backseat and not once did I have to endure the "she's touching me" drama. I hadn't realized this at the time but the Subaru Legacy boasts the largest passenger cabin in its category. I'm not sure where it ranks in trunk size but it's rare for me to ever have extra space after packing luggage in the trunk. Except for this trip.
Fuel Efficiency: I didn't have to fill the tank once in the three days we were on the road trip! The Subaru Legacy gets 36-mpg highway (26-mpg in the city). This is the best combined rating of any midsize sedan with all-wheel drive and higher than some front-wheel drive competitors.
Safety: There are a few things I liked about the safety of the Legacy. For one, I liked that it has a new front seat-cushion airbag that deploys from the seat bottom to help keep you in place if there is a frontal collision. Luckily I didn't get to test out this feature.
I also liked the new EyeSight driver assistance system – the highest-rated front crash prevention system by IIHS. Its Lane Departure Warning ?reminded me every time I was veering out the lane. Apparently I do this a lot. I did find it a bit annoying when I was changing lanes, although if I simply used my signal to change lanes it wouldn't have alerted me. Lesson learned, I need to use my signal more often.
The new rear radar system was also a safety feature I found useful. It helped alert me to blind spots when we were leaving a hiking trail in Breckenridge. Thankfully the alert kept me from backing into a tree stump.
Design: The Subaru Legacy is a sleekly designed, midsized sedan. The fact that they gave me a blue car to test was even better. Blue is my absolute favorite color. (This blue is also the exact color of my first car, which brought back so many fun road trip memories. A few my kids weren't quite old enough to hear…)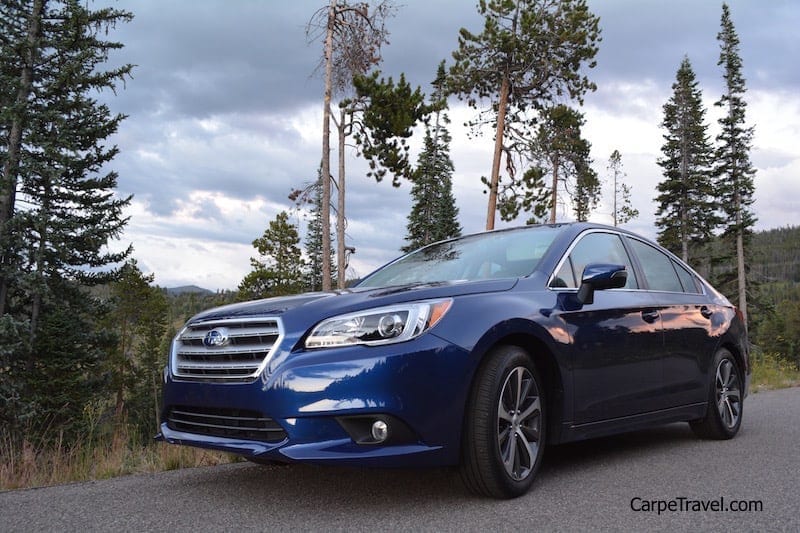 Verdict: The Subaru Legacy is a winner. Oh, and the girls only getaway to Breckenridge was a success. Surprisingly my kids kept the Legacy much cleaner than they have ever kept mine.
For more information about Subaru, go to subaru.com or follow them at facebook.com/subaruofamerica.
Disclaimer: Subaru loaned me the Legacy for three days to test drive and share my opinions. As always, all views are my own.