The circus is coming! The circus is coming! Actually, it's already come and gone here in Colorado, but before the clowns and acrobats danced their way out of town we were able to take the Princesses to "The Greatest Show on Earth". I'm referring to Ringling Bros. and Barnum & Bailey Circus and there is truly a reason why it's called "The Greatest Show on Earth".
Ringling Bros. and Barnum & Bailey Circus made its way to Denver this past October and for two weekends crowds came and saw the spectacular two-hour show geared for kids – both young and old. This year, Ringling Bros. and Barnum & Bailey Circus had two venues for its show, the Denver Coliseum and the Pepsi Center (one the first weekend, the next the following weekend). We saw the show at the Denver Coliseum and I have to say I love that venue. It's perfect for the circus because you can see everything even from the back row. The Pepsi Center is much larger so I would think the further back you are, the harder it would be to see the details of a performance.
Chick-fi-la was the sponsor for Ringling Bros. and Barnum & Bailey Circus in Denver. Frankly, I had not realized the show was coming until we went to Chick-fi-la and received a branded clown nose with our meals. Great marketing ploy; bought my tickets that afternoon. At the circus itself, Chick-fi-la had a great presence with banners and several "cows" mulling around greeting attendees – all of this took place outside. They had ZERO presence inside, including food. I was soooo surprised and ever more disappointed to learn we couldn't even buy Chick-fi-la there. From a marketing perspective (and sorry, but I do have one given my background), what was the point. Yes, branding is good but branding and product together hits your message home. Big miss for Chick-fi-la…
Beware of all the STUFF! Who doesn't love cute stuffed animals to bring home with you from the circus and colorful snow-cones to munch on. But it all comes with a pretty hefty prices – $12 for a snow-cone (yes, you can keep the fun cup so that's more justifiable) and $18 for a stuffed animal.
The tiger performance was amazing and a little nerve wracking at the same time. The trainer had several tigers growling and swatting at him during the show. It could have been part of the show, but I did get a little nervous we were going to witness something we didn't want to see.
There were so many performances during the circus that it's hard to really pick a favorite but if I HAD to, it would be the poodles. I'm a sucker for dogs and tricks so their performance blew me away. The dogs were jumping rope, dancing with each other, creating towers for larger and smaller dogs to leap over. It was fun and they did a great job.
If you're afraid of heights, the tightrope walkers may not be your favorite. These guys – and gal – walked, danced and rode their way across the tightrope with ease and no fear.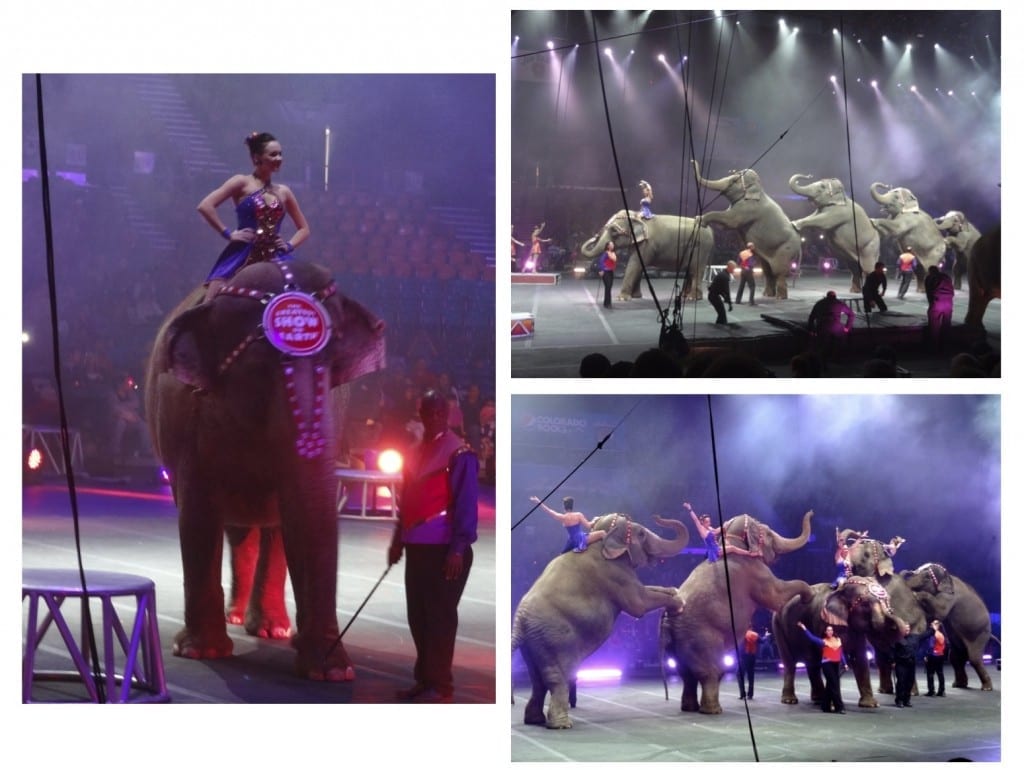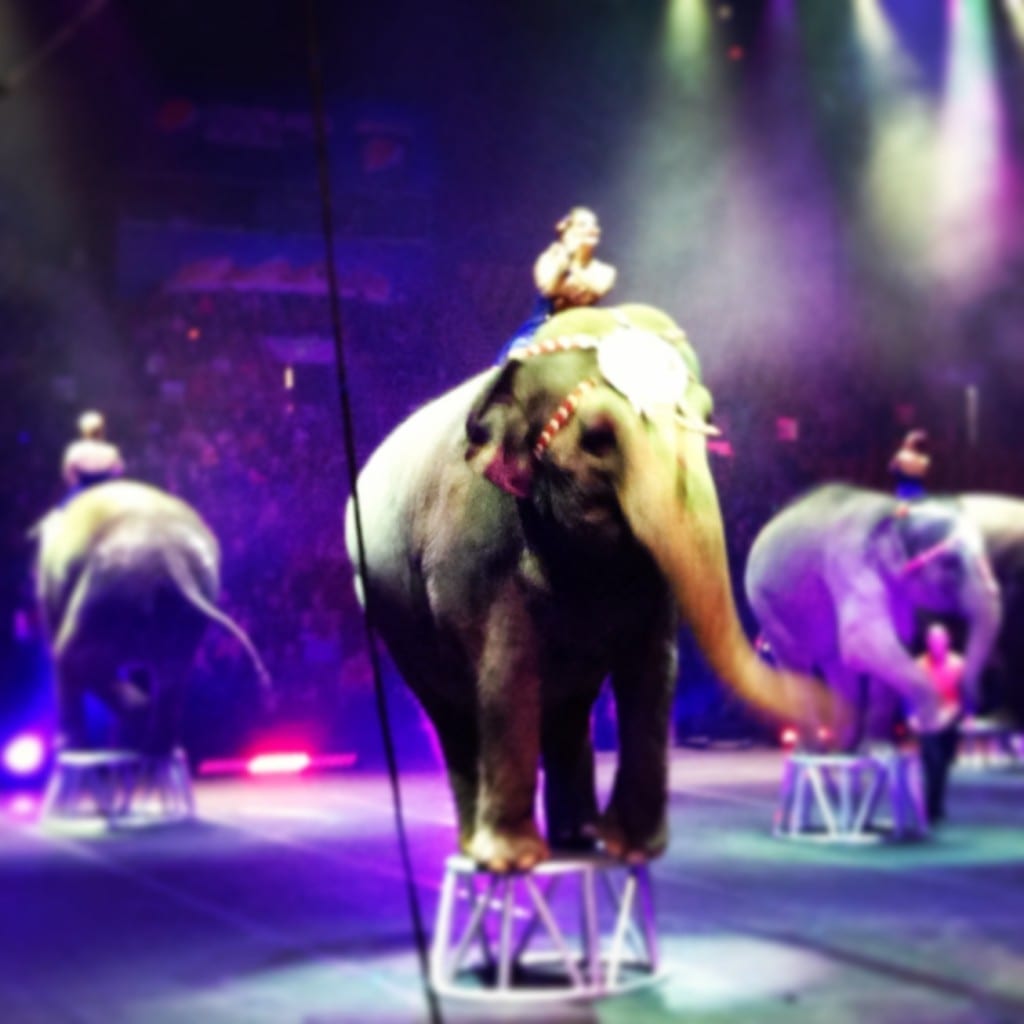 Literally, the show ends with a BANG! One of the performers is shot out of a cannon to end the show. Quite the performance and one that is highly recommended if they come to your town. After all, it is "The Greatest Show on Earth".
How to Find Out if Ringling Bros. and Barnum & Bailey Circus is Coming?
It's easy to find out if Ringling Bros. and Barnum & Bailey Circus is Coming to your town. Simply check its tour schedule online. Ticket pricing ranges by location but you can expect to pay $18-$100 based on your seat selection.
Have you been to Ringling Bros. and Barnum & Bailey Circus? What did you think?