We could see the white tips of the tent before we made our turn, the flags atop seemed to be waving us in. Standing 125-feet in the air and spanning the length of two football fields the world's largest touring tent had finally made its way to Denver. This past Tuesday we were one of the few lucky guests invited to get a sneak peak of Cavalia's new larger-than-life production of Odysseo.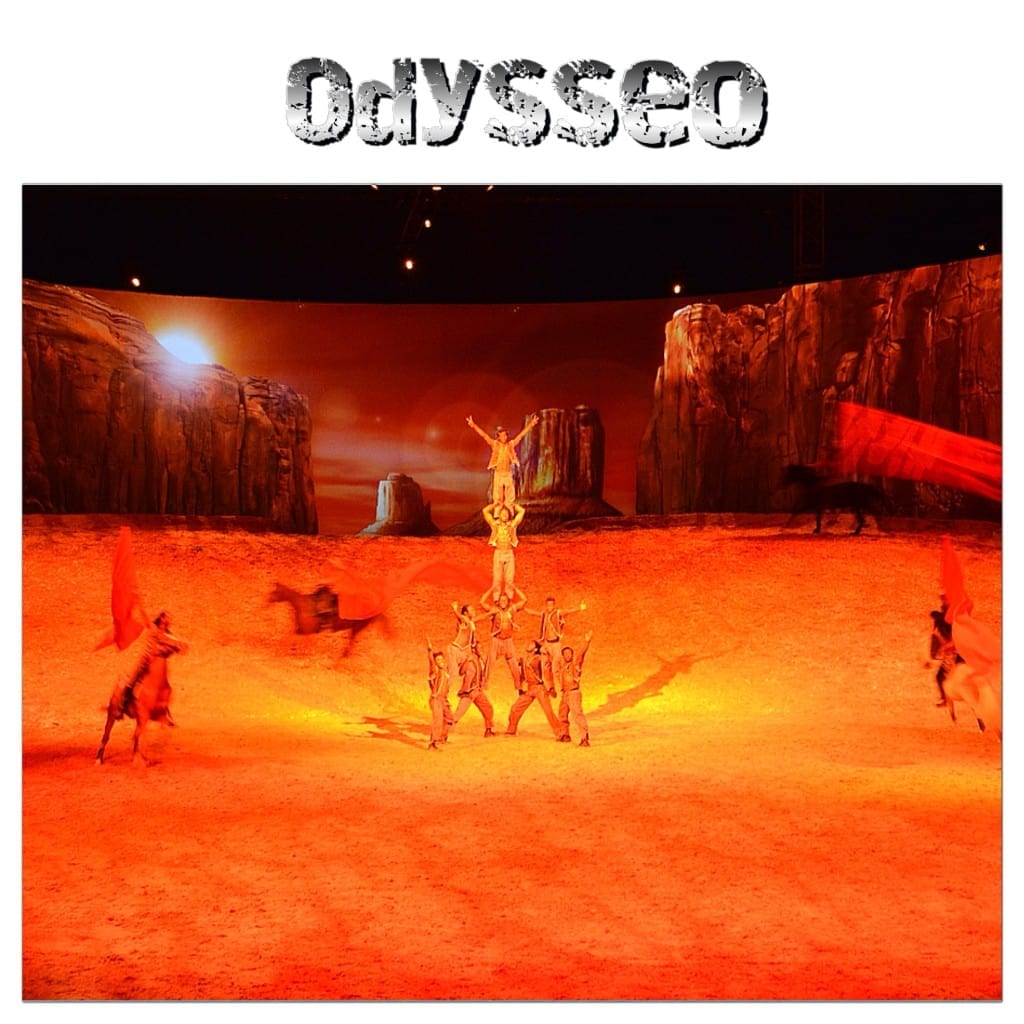 The girls were giddy to be playing hooky from school but more excited to see the horses. "What were their names, how did they learn to dance, could they learn to ride a horse?" The questions were endless until we stepped inside the White Big Top. My two chatter boxes were silent as we took our seats. The curtain and backdrop on the screen behind it – the size of three IMAX screens – drew them and their curiosity right in.
The curtain lifted. The drumming began. Nine men came running, flipping and flying out, followed by a parade of leaping horses. From that moment we were sucked into what is truly a magnificent show that brilliantly blends equestrian arts, performing arts and high-tech theatrical effects. Here's a little taste from a video I pulled together.
Normand Latourelle is Cavalia's founder and artistic director for Odysseo. He is also one of the co-founders of Cirque du Soleil. With Odysseo he has created a unique theatrical performance made up of 46 riders, acrobats, aerialists and musicians as well as the 62 horses that steal the spotlight. But you can't forget the crew managing the AMAZING graphic backdrops on the immense screen, called a cyclorama the size of three IMAX screens. The backdrops transform the show taking you from a desert to lush, green mountains and then off to a beautiful, cascading waterfall, with water actually filling the stage towards the end of the performance. It's truly one of the most feel-good shows I've seen in a long time…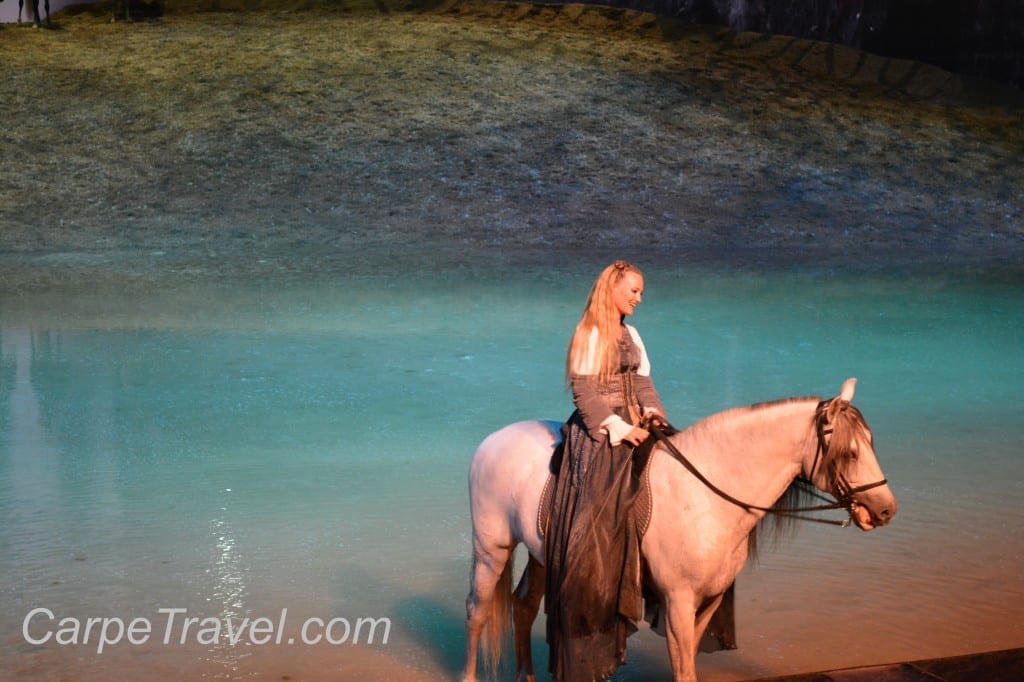 I had the pleasure of hearing Latourelle give us a little background on the show before and after the show, as well as the details around the tent and of course the horses. It was fun to hear that he found the inspiration in creating the tent after seeing Denver International Airport, which is also home to white tipped tents.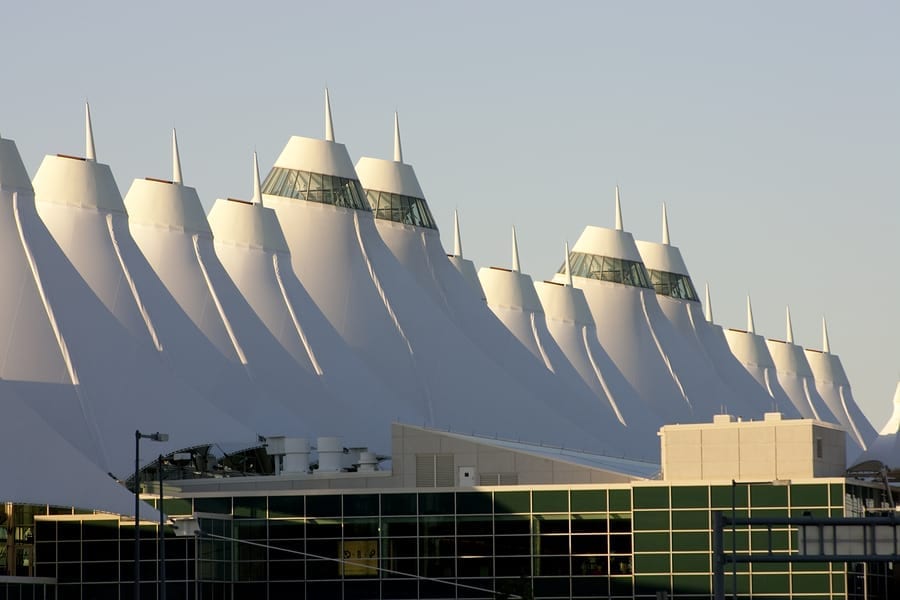 I want to point out that the seating in the White Big Top is built at a steep angle so all the seats are good seats – even the last row. I other words, you don't have to buy front row seats to see and really experience Odysseo. If you have the opportunity to see this epic show – do it!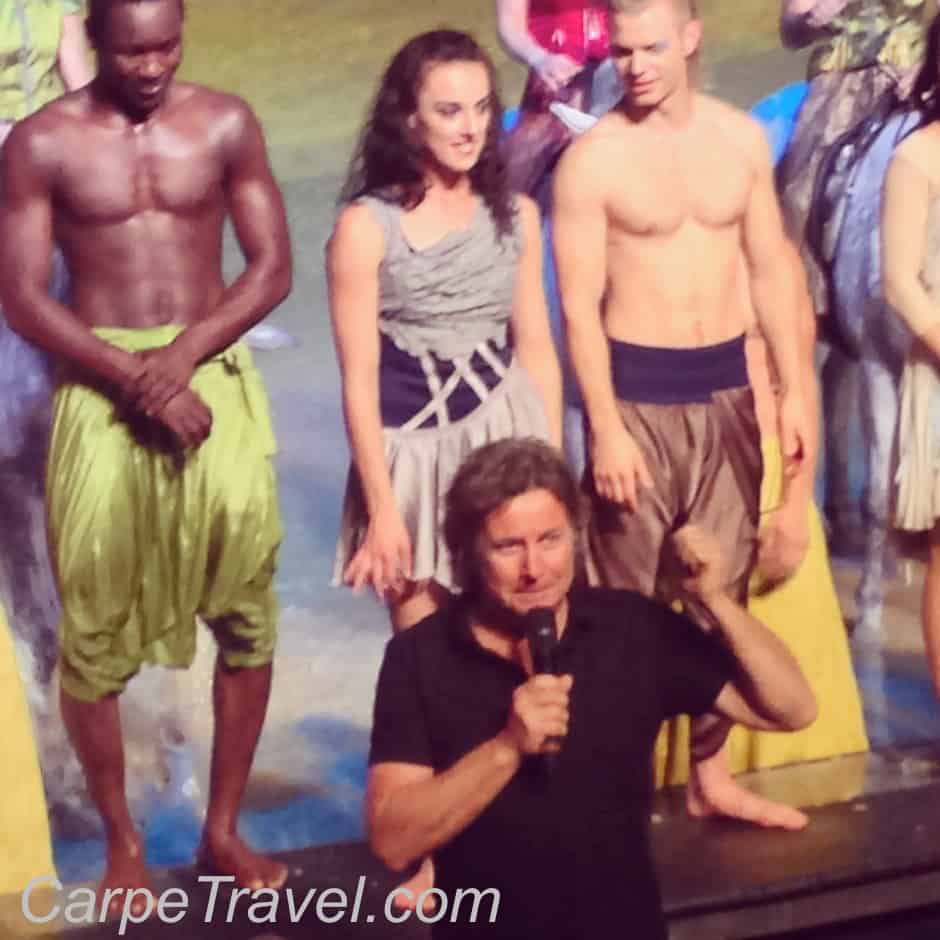 DETAILS OF ODYSSEO IN DENVER
Odysseo will run in Denver through Oct. 5 in Denver and will continue its North American Tour in Mexico City.
WHEN: Evening and matinee performances scheduled through October 5
WHERE: Pepsi Center, 1522, 5th Street, Denver, Colorado, 80204
TICKETS: Available at www.cavalia.net or by calling 1-866-999-8111. $24.50 to $229.50 + applicable taxes and fees. Special pricing and packages are available for groups, children (2-12), juniors (13-17) and seniors (65+).
INFO: www.cavalia.net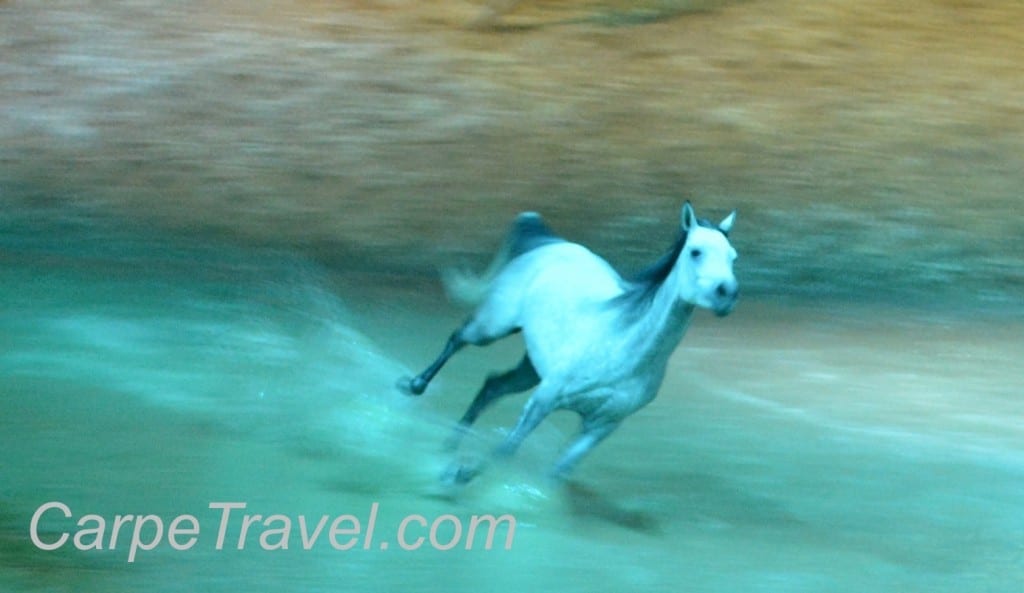 Have you seen Odysseo? What did you think?
Disclaimer: I was provided three tickets to see a pre-screening of Odysseo. All thoughts and views are my own.