I have countless photos from my travels and shelves filled with photo books capturing my trips to Italy, Brazil, Mexico and so on. But these photos and books are from a different era. An era dedicated to the camera, one before my smartphone became my main camera – and the database for our family's pictures. I don't make those albums anymore. It's not that I don't want to. I've had "Make a Summer 2014 Photo Book" on my to-do list for the last two months. I have this grand vision of creating a photo book capturing all the fun adventures we had over the summer with the kids. They LOVE going through all my old scrapbooks so having one dedicated to their travels would be a hit! Not to mention something I can revisit with them when they've all but forgotten how they went summer tubing, visited the Glenwood Hot Springs, and got chased out of a campground in Redstone by two hungry bears. But, creating those books takes time, more time than I have these days. Or so I thought…
I was recently contacted by the folks over at KODAK Alaris and was asked to review the My KODAK Moments App. Seemed like perfect timing and so I set out to check off "Make a Summer 2014 Photo Book" on my list. (They also gave me a gift card to give to YOU – ENTER BELOW.)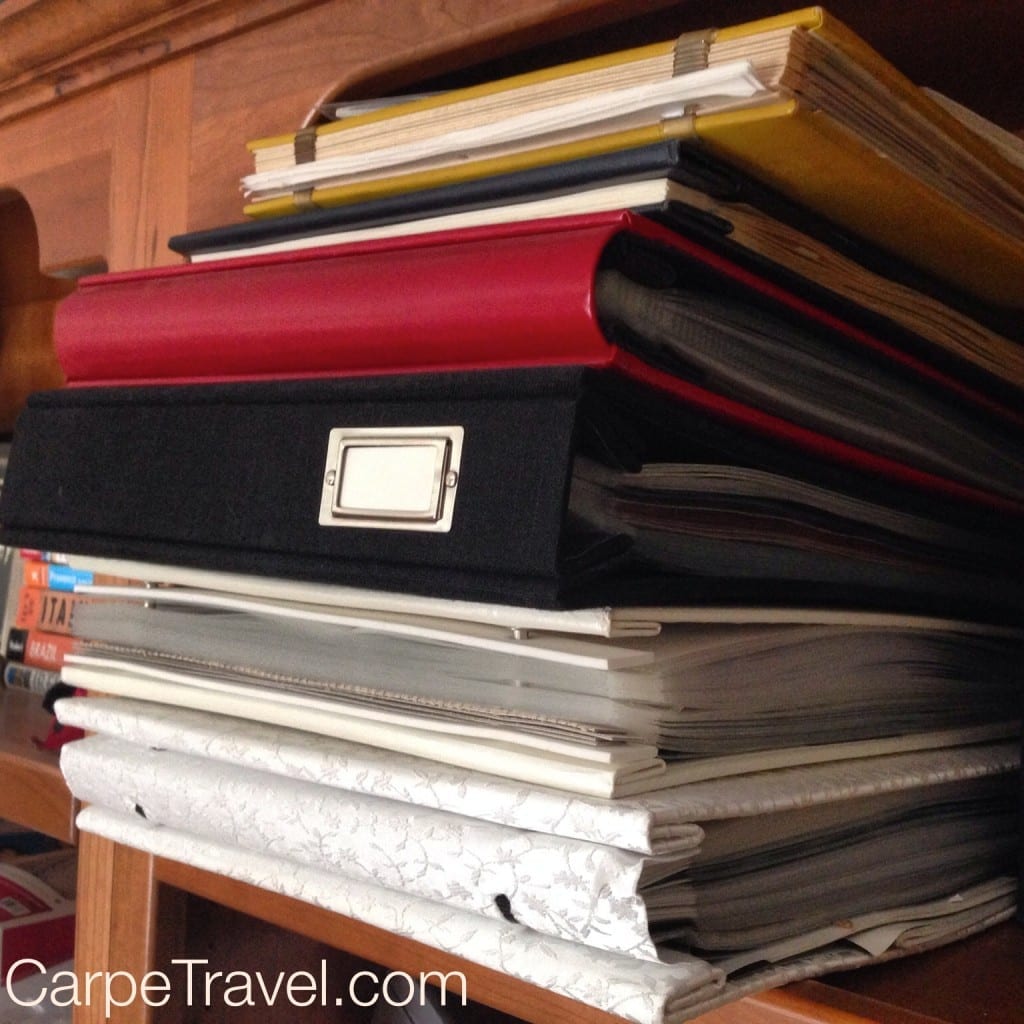 At first glance it seemed too easy. You mean I can just access pictures on my smartphone and my social media sites – Facebook, Instagram – on my phone (where all of my pictures just so happen to live) to create a photo book? Then I can pick it up at Target in an hour? Right. The skeptic in me came out.
But the My KODAK Moments App made it way too easy to create and order a photo book from my PHONE. (You can also create/order prints and photo cards from your smartphone.) Using pictures on my smartphone and my social media sites I was able to put together a 20-page photo book in a snap. Seriously, it took me about 15 minutes to do the book. Now, I did play around with the app for about an hour to test all the bells and whistles but the actual book making took about 15 minutes.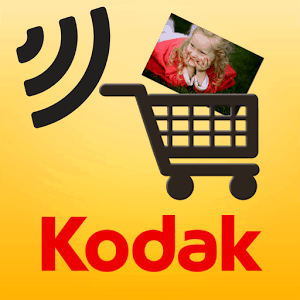 How the My KODAK Moments App Works
Download the My KODAK Moments App
Select photos to create a picture book. (You can also make greeting cards or select photos to print.)
Select a nearby retail store from the pop-up dealer locator and submit your order. (You don't pay for the order until you pick it up.)
Pick up your order in one hour or at your convenience. You do need to note the store hours though. For instance, if you make your book at 9pm, your book won't be ready until the following morning when the photo desk is open.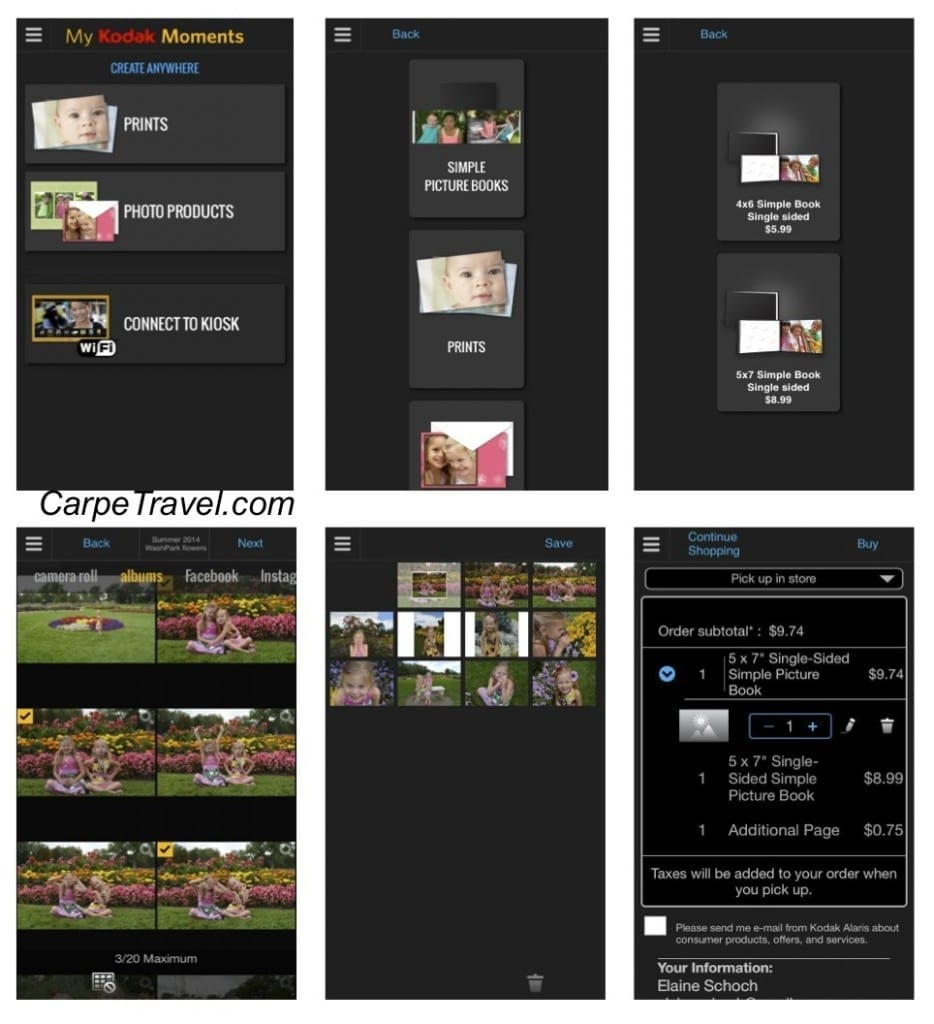 I do want to note that while I used the My KODAK Moments App on my phone for making the photo book Kodak does have a Kiosk you can visit – Target, CVS, Bartell Drugs locations – where you can connect your phone via Wifi and make the book there. There are a few differences, or rather more choices in doing the Kiosk vs. the app. In regards to the Kiosk photo book, you can choose from double-sided pages that also enable you to create photo collages. Books at the Kiosk can be up to 8X10 in size. The photo books created in the app are very simple, borderless, hardback photo books that can hold up to 20 single sided images/pages. The app option is an easy way to free your images from your mobile devices and turn your memories into a memorable story / photo book.
I loved the simplicity and ease of using the My KODAK Moments App and the price point was another bonus. Think holiday gifts…with the photo books being under $20 each of the grandparents might just be getting their own books this years. (Shhh!) I do like the number of options and more detailed book you can create via the Kiosk.
Things to Know When Using My KODAK Moments App
You can create simple picture books either 4×6 ($5.99) or 5×7 ($8.99). The price includes 10 photos on a single sided page. You can add up to 10 additional pages (photos), at a cost of $0.75 per page.
The photo books feature one border-less picture per page. I would like to see KODAK Alaris add borders in the future since some of the image can be cut off a little in the binding.
There are not a lot of editing options for the photos but there are filters you can use to enhance them. The app also tags images that may not be suited for print quality. (That's very helpful as a blurry photo can ruin your book!)
You can pick-up your order on the same day at a nearby store OR have mailed to your home.
Now that I've accomplished the task of completing our Summer 2014 photo book I want to pass along the memory capturing to you. KODAK Alaris has provided a $25 gift card for one of my readers to use to create their own photo book. Enter now! (Just to clarify, the app is always free, the gift card is for the photo book.)
How do you capture your travel memories?
Disclaimer: I was provided an item to review and to giveaway, however all opinions remain my own.