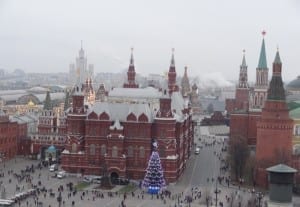 Since we weren't really allowed to post photos this time last year from our trips to Moscow, I thought it was timely and appropriate to share a few holiday photos now. Christmas in Moscow is cold – and beautiful. Red Square is light up with millions of sparking white lights that outline an outdoor ice skating rink. It's cold but an experience none the less.
We're planning to take next week off so if you don't hear from us just know we're sipping our egg nog and enjoying the holiday.
From all of us at Carpe Travel, we hope everyone has a happy and safe holiday season!