Meet the Netflix for magazines…
I'll admit it, I'm a magazine junkie…and I hate paying for subscriptions. So I don't. Instead I grab the latest copy at the newsstand or ask for subscriptions from Santa. He usually delivers. I'm also notorious for cashing in my kids expiring airline miles for magazines. The problem is, when I do have the time to really kick back and read my magazines I don't have them with me. I've either left them at home, on the plane or simply don't want to carry five magazines in my already packed backpack. The latter is usually the main reason… So I turn to my iPhone or iPad for reading material, which is typically limited. It's even more limited when I'm traveling and have spotty (or no) wifi.
This summer I think I found the cure, aka a way to feed my addiction without having to tote the printed magazines around. I was recently asked to check out Texture, dubbed the Netflix for magazines, and for good reason. Texture is a digital magazine subscription service that provides unlimited access to 160 of some of the most popular magazines right from your phone or iPad. (Texture is available on iOS, Android and Windows 8 devices.)
Texture subscribers can access content from all the magazines when they're connected to wifi and can download magazines to read while they're offline. Say hello to my new essential app for flights and vacations (and my kids swimming lessons when I ALWAYS forget to bring something to read!). The service combines everything I love about the print magazine experience and layers onto it the power of digital.
Ok, so why not just read the magazines you like via its mobile website or via its news app? Well, you can but as I mentioned you have to have wifi. And, most apps (and websites) don't contain all the content the print magazine does. (Why would a magazine give that content away for free within their app or website. Something' must be kept for subscribers…and advertisers.) But with Texture, you have the entire magazine – every article, photo and even the ads – right at your finger tips. It's identical to the print version, but instead of flipping through the pages you're swiping.
If you're not connected to wifi when you're using Texture you do have to plan a bit in advance so you can download your magazines to read. A download takes less than a minute so even if you're boarding a flight you have plenty of time to get a few of the latest edition of your favorite magazines or any of the 15,000 back issues – Textures has an archive of over 500,000 stories!
While Texture may provide access to all MY favorite magazines and allow me to explore other pubs I wouldn't normally read I can also share my subscription with my family; up to five devices can connect to a subscription. I love this part. On our latest road trip out to the Great Sand Dune National Park my kids did a little reading of National Geographic Kids on the road. (Texture includes Sports Illustrated Kids, Girls' World, Boys' Life, National Geographic Kids and National Geographic LITTLE Kids.)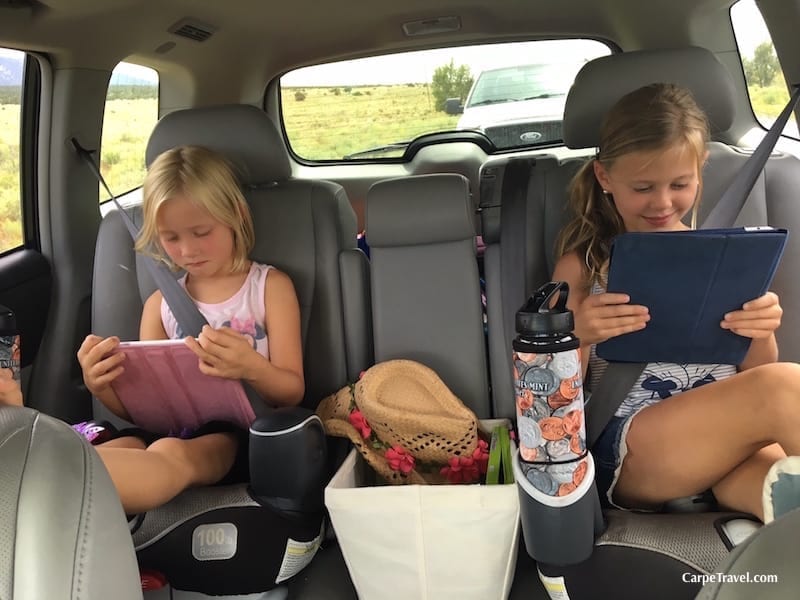 Now, if I could just use my daughters expired airline miles for my monthly Texture subscription I'd be set for years…but Texture's subscriptions are only $10 a month so it's totally affordable. If you already subscribe to a lot of magazines, the math can actually work in your favor. Now, to figure out what to do with those expiring airline miles and extra space in my backpack.
What do you think? Have you used Texture? Does it sound like something you would find useful? Wanna try it out?
This is a sponsored conversation written by me on behalf of Texture. The opinions and text are all mine.
Save
Save
Save