By Elaine Schoch & Shell R.
This is a tale of grand hopes that fell short of expectations… Ok, not really because we read the online reviews so our expectations were pretty low. But my friend, Shell R – and contributing writer for Carpe Travel – and I we were lured into Indian Hot Springs in Idaho Springs, Colorado by the promise of the "healing waters" and the historical appeal the resort's website touts. Heck, with the arthritis in my knees and all of Shell's aliments we thought it would be a perfect afternoon retreat!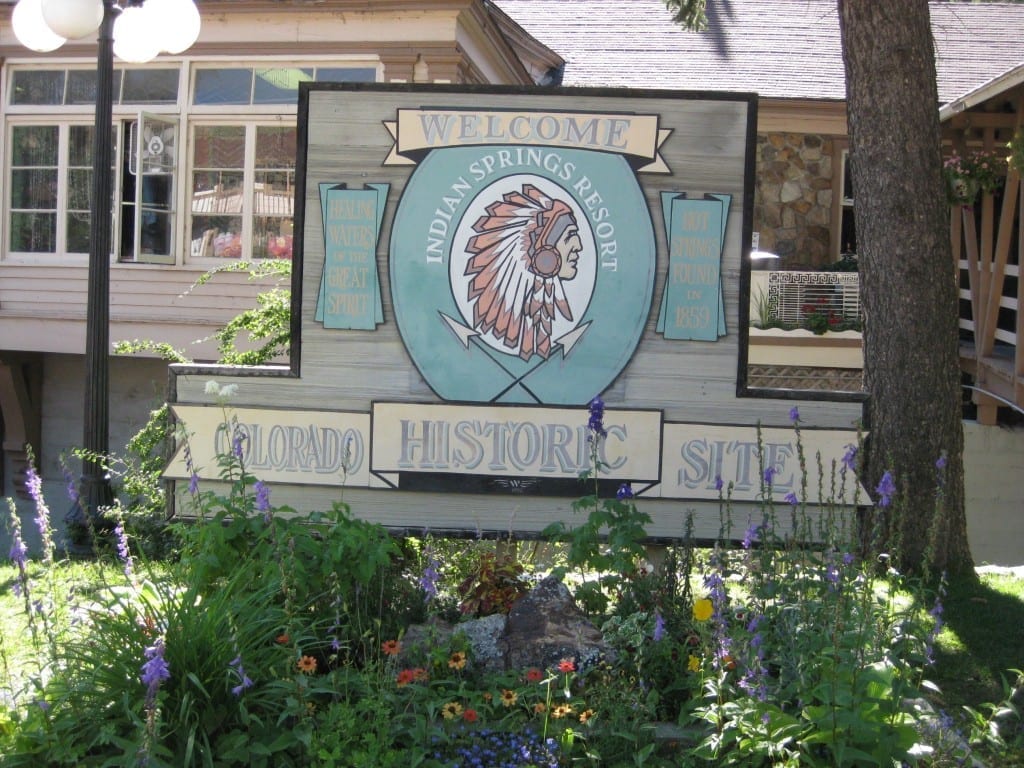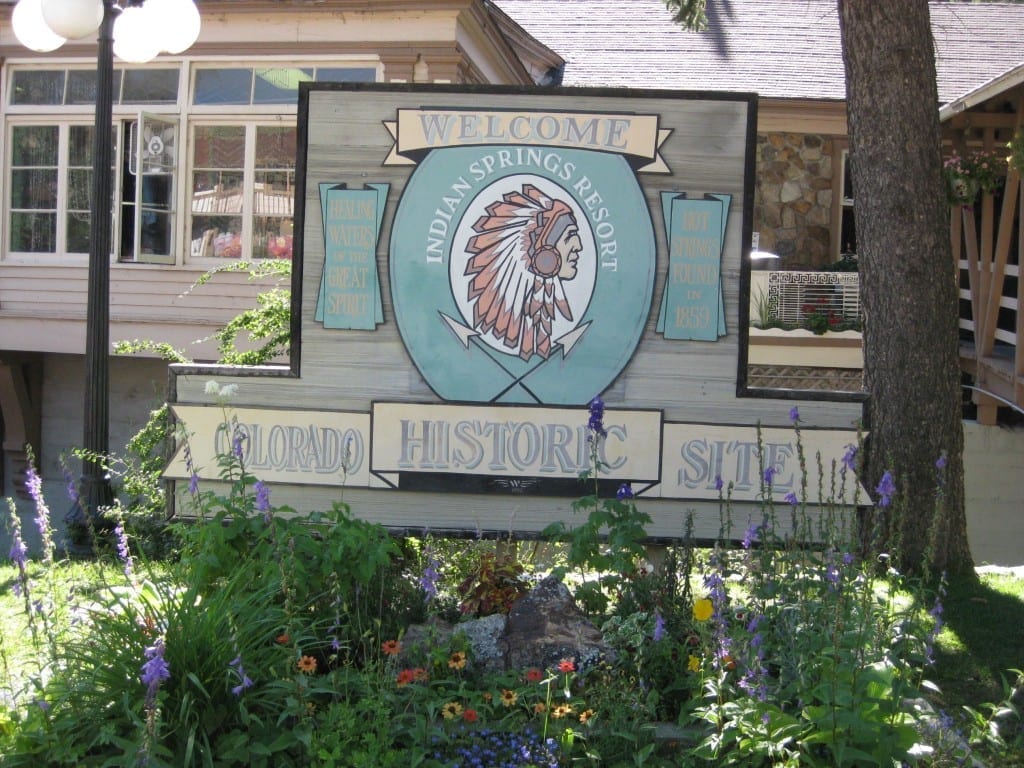 Heading west on I-70, Idaho Springs is the first mountain town along the route so for road trippers Indian Hot Spring sounds ideal since the "resort" offers a campsite, RV park, hotel and a spa. Shell and I weren't taking a road trip this time around but rather wanted to get into the hills for a day and enjoy a massage, which is why Indian Hot Springs looked perfect.
When we pulled up and saw white, plastic fans in the lobby windows we didn't think too much about it. This is Colorado, and most people who live in the mountains don't have air conditioning. When we were asked for our payment up front and asked to read the rules for the mineral baths, which included "no drug use" we second guessed our thinking in testing out the place. But when we made our way into the private bath area we started to get worried and were VERY glad we had booked a couples massage given the sketchiness of the facilities.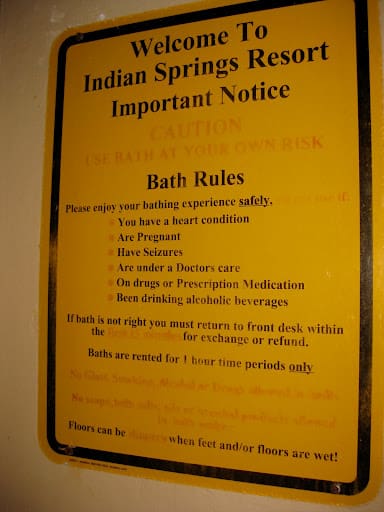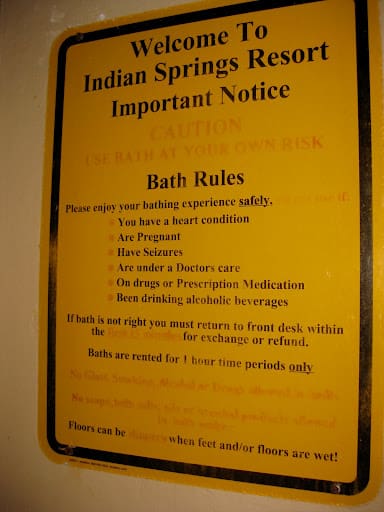 We found ourselves walking down a narrow hallway with stark white walls, white doors, white floors and a white ceiling. It reminded us of a creepy insane asylum movie. I was pretty nervous at this point and discussed forgetting the whole thing for an early lunch and glass of wine. But…
It gets better. The private bath area…there really aren't words to described how disgusting they were. The "healing waters" themselves were great but the entire experience was pretty much ruined by how gross the private rooms were. Remember showering after gym class and feeling the need to rewash your feet after you showered with flip-flops on? Well, that's this.
Honestly, the water was great and if the ownership spent a few hundred dollars to clean the private baths up with some fresh paint, new flooring and say a maid who cleaned it would be awesome. As it stands now, it's just not.
Ok, so the point of the entire visit was to have a massage. At this point in the trip, had we not already paid we would have bailed. We had been so disgusted in the private bath area that we only last about 30 minutes, not to mention we were boiling since the mineral water was so warm. So, we headed upstairs to the "spa" to wait for our massages.
One might expect a few nice chairs, soft relaxing music and say a glass of water before a massage – not at Indian Springs. Seriously ladies and gents, you had to buy your own water to drink AFTER a massage. With all of the negative comments we've stated, we do have to admit that the massages were good and the rooms they were held in were very clean. Although, if you're going to pay $85 and $2 for a dingy towel, we highly recommend you explore other places.
Main Take Aways: 
The private bath was sketchy. Bring flip flops as you do not want to touch your feet to the ground. If you go, it's probably smart to invest in some athletes foot cream.
It makes us think they don't attract the best clientele if they ask for a car key in exchange for a key to the private bath.
If you go, take your own towel. You are required to rent towels for $2. Ours weren't stained but they dingy, rough and something you would not expect to use when getting a massage.
The mineral pool was extremely green, perhaps from the minerals but the area the pool was in was extremely dated, run down and felt dirty.
Verdict: 
Indian Hot Springs is a huge missed business opportunity. There is a ton of potential for this place to be amazing and return to its past grandeur but it doesn't seem like anyone is willing to invest in the property. Thus, we felt like this was a dirty, old unkempt resort…
See our other reviews and family travel activities.
Interested in learning more about Idaho wine? See our 

Idaho wine travel guide.