The first time I traveled internationally was a week after I graduated from high school. For some reason my parents thought it was an "ok idea" for me to go with a group of friends to Cancun, Mexico. Looking back, I'm amazed I made it back…but that's another post. This trip was the first time I didn't know how to use a telephone to call home. This was back in the age of the phone booths, before cell phones were in everyone's back pocket. I had no idea what an international call prefix was, let alone country or city codes. And, I had no idea just how expensive it would be to call home. Times have changed. Forget the phone booths, even though they do still exist and forget the high fees. Now you can make free calls and text.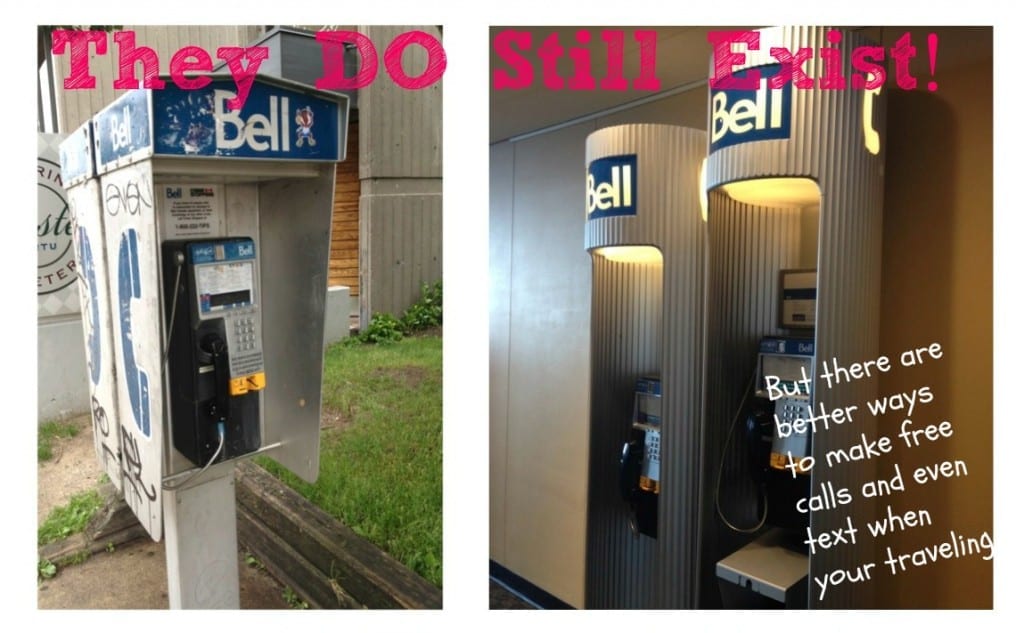 According to a recent interview in Bloomberg, Charles Golvin, an independent wireless analyst stated that five percent to 10 percent of U.S. wireless subscribers send a significant number of texts to friends and relatives overseas and they often pay 20 cents to 25 cents for a plain text message, and as much as 50 cents per multimedia message. My question is why? Why are people paying anything? There are so many services now that will help you save money and stay connected when you're on the road. How? They use the Internet to send data instead of a cellular network, allowing you to send text, multimedia and voice messages for free, or close to it.
Services That Allow You to Make Free Calls and Text
SKYPE
I've been using Skype for years for work but it wasn't until we traveled to Russia that I really used the video phone call feature. (It was hard enough going 10 days at a time without hugs from Princess One, but not seeing her would have been too much…) Skype has since become my go-to for video and voice calls when I'm traveling, and keeping the grandparents in touch with the kids. What I like about Skype is that video and voice calls as well as instant messaging can be made for free if both parties have a Skype account. Skype also works on your desktop and smart phone. It also seems to be reliable and the ease of use factor is essential for people who are less than tech savvy.
Factor in one of Skype's revenue models and you have a few more – paid – options, including making calls to mobile and landlines worldwide (the lines are outside of the Skype network); sending text messages and doing a group video call with up to 10 people. Frankly, the latter option doesn't seem as nice to me, since I can essentially do the same thing on a Google Hangout (for free). But, hey, it's still a nice feature and Skype is usually a very reliable service.
WhatsApp
WhatsApp Messenger is a cross-platform mobile messaging app, which allows you to exchange messages without having to pay for text messages. Last week Facebook announced it's buying WhatsApp – it's expected to service more than 1 billion people worldwide in the next few years. WhatsApp is free for the first year and 99 cents annually thereafter – almost always cheaper than texting, especially across national borders. WhatsApp Messenger is available for iPhone, BlackBerry, Android, Windows Phone and Nokia. Because WhatsApp Messenger uses the same internet data plan that you use for email and web browsing, there is no cost to message and stay in touch with your friends.
VIBER
Viber is a mobile application that allows you to make phone calls and send text messages to all other Viber users for free. You can also call any number from smartphones to landlines or mobile numbers, even when they are not Viber numbers for a fee using ViberOut. ViberOut is currently available on iPhone and Android devices, with support for other platforms coming soon.
Google+
Google+ isn't just a social sharing site, there's so much more – like Google Hangouts. By simply having a Google account you have access to Google Hangouts where you can do voice and/or video calls and chats. The video calls can have up to 10 people. There is also a Google Hangouts app you can use on you smartphone or tablet for those of you traveling without a laptop. Hangouts works on computers, Android and Apple devices.
Are there other applications or tools you use to make free calls and text? Are there other ways you stay connected when you travel? And when was the last time you used a phone booth?