Earlier this week we shared a few of the top family friendly summer music festivals from around the world. But what about from the good old USA? My friend and summer music festival extraordinaire, Gianna Brasil-Ross has been on a quest to find some of the best family friendly music festivals in the USA. Her top right now, High Sierra Music Festival. Find out why…
Gianna Brasil-Ross
My husband and I have always planned our summer travel plans around what music festivals we want to attend – no matter where they are in the country. We've traveled from California to Colorado to Nevada and many other areas in the country in search of the best summer music festivals. Now, as parents to our four-year-old daughter, we find ourselves having to be a bit more selective in the festivals we can attend, at least ones we can take our daughter to. So, finding kid friendly summer music festivals has become somewhat of a quest for me. We love being able to continue to feed our love for music AND getting to expose our daughter to a variety of music at an early age. In my quest for family friendly music festivals I discovered High Sierra Music Festival in Quincy, California. It is a four day summer music festival held every year around July 4th weekend. It highlights jam bands, blue grass, folk and some light or mixed electronic music. We've had so much fun the last two years attending the festival we decided to make it an annual trip for our family. It is one of THE most family friendly music festivals I have attended – so far – and here's why.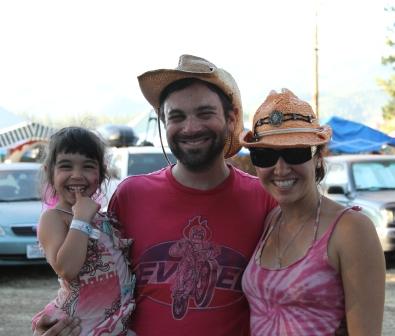 Top Five Reasons Why High Sierra Music Festival is One of the Best Family Friendly Music Festivals
1.  The Family Activity zone is amazing!  First of all they have lots of shade, which is essential considering the temps can get upwards of 98 degrees.  And they have programming for kids pretty much all day long.  With clowns, face-painting, arts and crafts, puppet shows, story tellers and kid friendly bands, its hard to remember there is a music festival going on around you and that you might actually want to leave the kids area to go see some of the music you came for.  Good luck trying to pull your kid out of there though – its a good thing they serve ice cream and cotton candy on the field of the grandstand stage.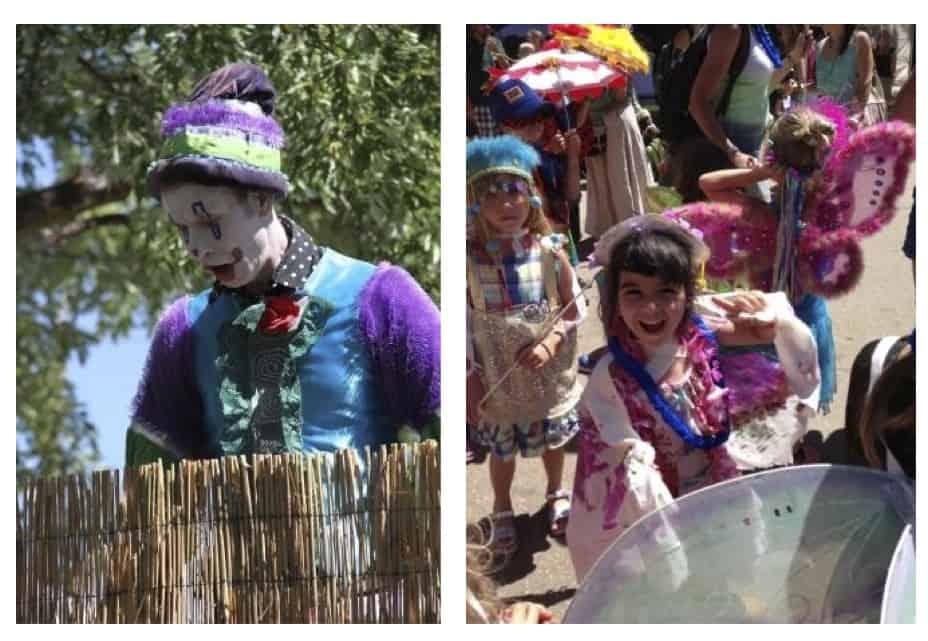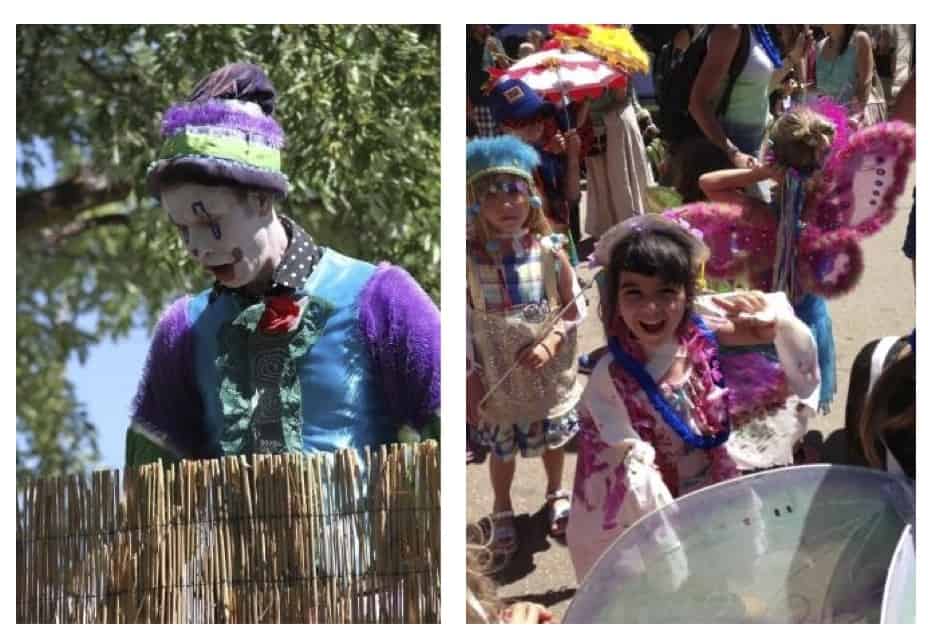 2. Shhhh, Quiet Zone at Family Camp:  There is a more or less "zoned" area of the Shady Grove campground that is considered the Family camping area.  Meaning nearby campers are expected to keep noise levels down at night and expect a little noise earlier in the morning (like 7am).  You have to get there early to have any hope of camping in that section.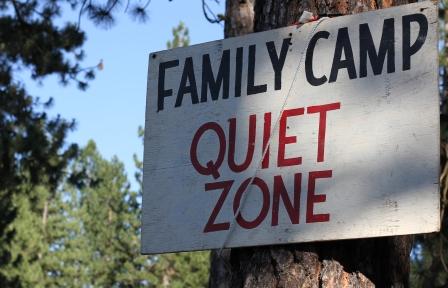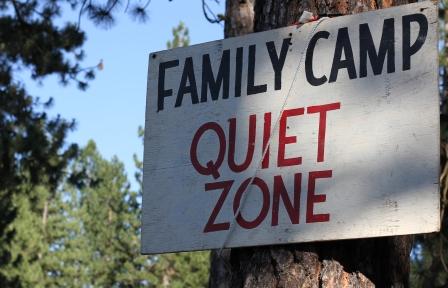 3. Rock on with Rockin' Nannies:  For an hourly fee, the nannies will watch your kids from 8pm to 4am.
"The nannies are a group of creative, education professionals who have experience running large event child care, are CPR & first aide certified. These nannies understand the specific needs of parents and children they are serving."  http://therockinnannies.com/   We used this service one evening so we could enjoy some adult time (which meant rockin' out second row to Robert Plant-Yeah baby!).  We were a little worried about whether our daughter would be cool with us dropping her off, but after she learned she'd get to watch  a movie, eat popcorn (organic of course) and hang out with other kids "slumber party" style – she was psyched, in fact, we barely got a good bye out of her.  And every evening after that, she kept begging to go back.
4. Did someone say swimming pool?  Yes, there is a city pool just outside the fairgrounds.  It's open from 1pm – 7pm and for $3 per person you can get a break from the heat and a much needed dunk.  If you want to swim anytime between 1pm-4pm, you have to start lining up at 12:15pm because they only let in so many people and after that its one out, one in and the line is LONG.   I hear its a little easier to get in later after 5pm.   The good news is, the pool is right next to a playground and grassy area where you can picnic with the kids while you sit in line.
5. The friendly vibes:  Families watch out for each other there.  We are all watching each other's kids making sure they are not getting into trouble, hurting each other or getting lost.  In fact at one point, my friend's toddler wandered about 50 feet away from us (we had our eyes on her) and within seconds, someone had stopped her and looked around for her parents.  There is a general respect and love for families and children.  With only a few exceptions (like the overly imbibed), festival goers were mindful of my little one – no one was blowing cigarette smoke around her and they were conscientious when dancing so as to not step on her.  We also got to cut in line for the bathroom a couple of times (especially when she was doing the pee pee dance).   There are a lot of other families at this festival, so we did not feel like a minority as we have at other festivals.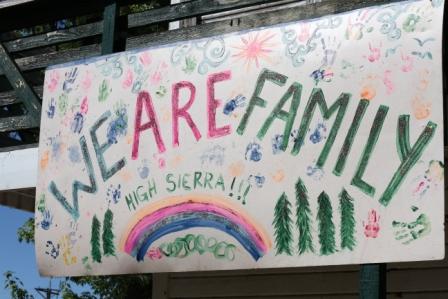 Have you ever taken your kids to a summer music festival? What festivals have you found to be the most family friendly music festivals and why?
About the Guest Blogger
Gianna Brasil is a former attorney turned life coach currently studying under Martha Beck, the NY Times best selling author and columnist for O Magazine.  When not chasing after her 4 year old daughter, she's helping her clients connect with their passions and find everyday balance to live a more fulfilling and purposeful life. Follow her on her blog, GiannaBrasil.com or Facebook page.