This summer we have been all over the map, including a quick getaway to Snow Mountain Ranch outside of Winter Park, Colorado. I was invited to come and check out what Yurt living is all about. I admit, I'm not one for camping. In fact, I try to avoid it all costs. But, this wasn't really "camping". From the sound of it, Yurt life at Snow Mountain Ranch was more like glamping. I was in. So were the Princesses, who put camping on their summer bucket list (much to my dislike). As for The Husband, any way he could get me to camp, he'd do it. My poor mountain husband married a creature of comfort…
And comfort is just what we got. Beds. Linens. Electricity. Microwave. Refrigerator. Tables and chairs. Gas and charcoal grills. Clean showers and bathrooms. Stunning panoramic views. AND WIFI!
Yes, I know what you're thinking. Wifi and cell coverage in the mountains don't mix. But, they do at Snow Mountain Ranch. It was actually one of the requirements for us to be able to make the trip happen. Seeing as both The Husband and I are self-employed we had to be able to make a few calls and check on projects during the trip. The Husband was actually able to set-up shop on a Monday in the shared, covered patio area. Talk about an office with a view!
Instead of me harping on about what a cool experience Yurt living was like at Snow Mountain Ranch, I'll show you…

The Bottom Line for Snow Mountain Ranch
Watch the video to see for yourself!
Yurt living at Snow Mountain Ranch is awesome. It was an amazing experience that opened me up to glamping more often… I mean really, camping with beds, showers, linens, and electricity? Done. (I'm thankful for having packed our sleeping bags. While blankets are provided, it drops down in the evenings. The sleeping bags were key for a good night sleep.)
As for everything else at Snow Mountain Ranch, it's the perfect, affordable destination for families who want to try a bit of everything in the Colorado mountains. Even if they've never done – or know how to do – any mountain activities.
You've got hiking and mountain biking trails, as well as guides if you want to set one up.
Canoeing with people on the beach to help, if needed.
Horseback riding.
Rock climbing.
Winter tubing.
An arts and crafts area, perfect for escaping a hot afternoon or late day thunderstorm.
Cross country skiing and snow shoeing in the winter.
Day and overnight camps for kids; perfect if mom and dad want to relax or take in a hard hike.
A lodge serving breakfast, lunch and dinner. YOU DON'T HAVE TO COOK OR CLEAN! (If you don't want to but you can in the Yurt.)
Seriously, the list is endless.
The best part is you can do all these activities with your family as a group or break up so everyone can get a taste of what adventure they want to conquer. This is something I find incredibly valuable, especially when not everyone has the same interests, abilities, or patience. Will you be camping with kids anytime soon? Here are some great tips to keep in mind.
What do you think? Is glamping your style? Have you visited Snow Mountain Ranch before?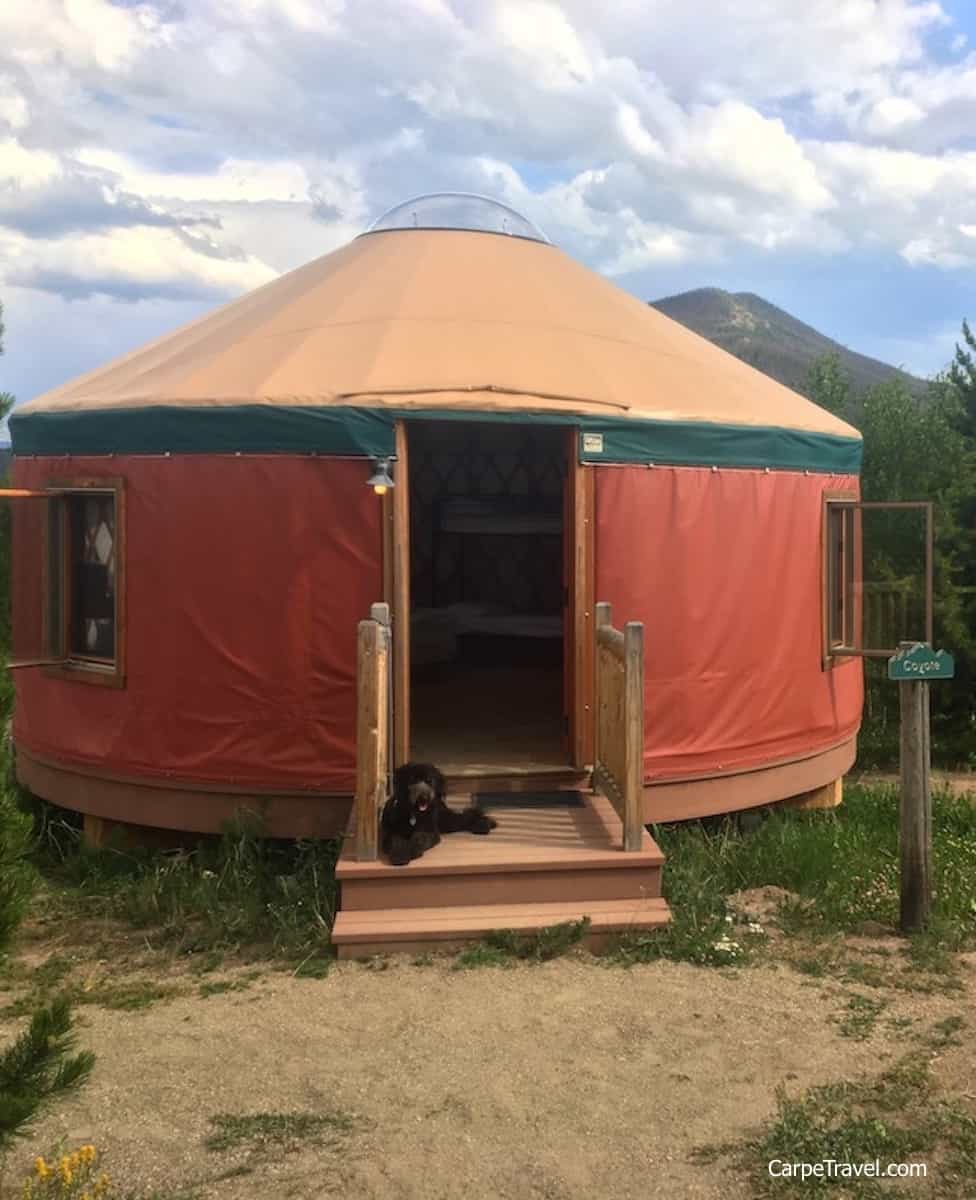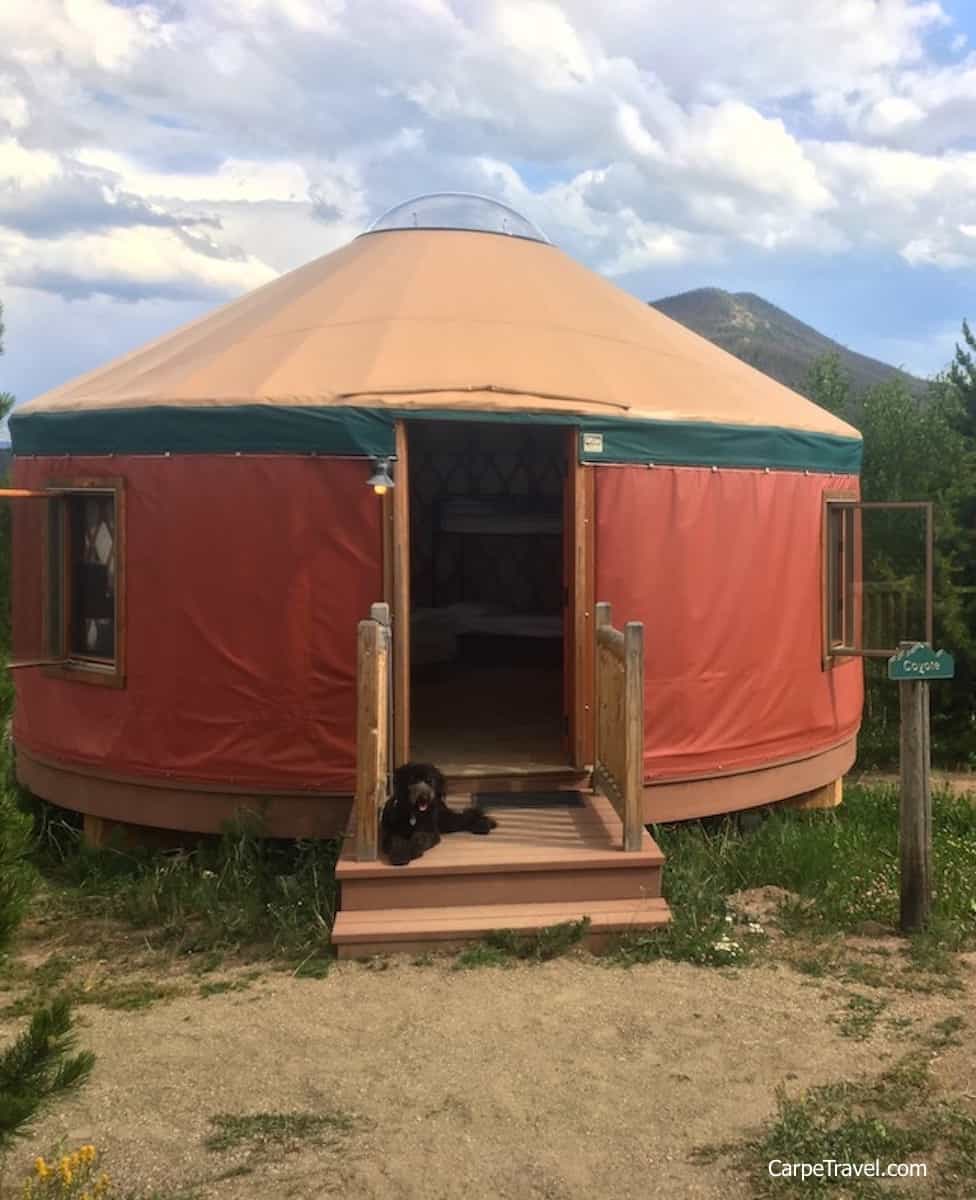 Disclaimer: Snow Mountain Ranch hosted my family for two nights during the week in July. All thoughts and opinions are my own.
Save