My family travels a lot. Almost too much. Ok, too much, according to our American Express bill. But we LOVE to travel so we've done a few things to help save money beforehand. Doing things beforehand to save money for a vacation can really help limit those vacation hangover bills and help ensure you have a great time without worrying about the costs. Come on, you know you're going to splurge on a few things so feel good about it! By planning ahead and getting the whole family involved you can save money, plan a great trip and teach your kids a few key financial life lessons along the way. Here are eight easy tips on how to save money for vacation.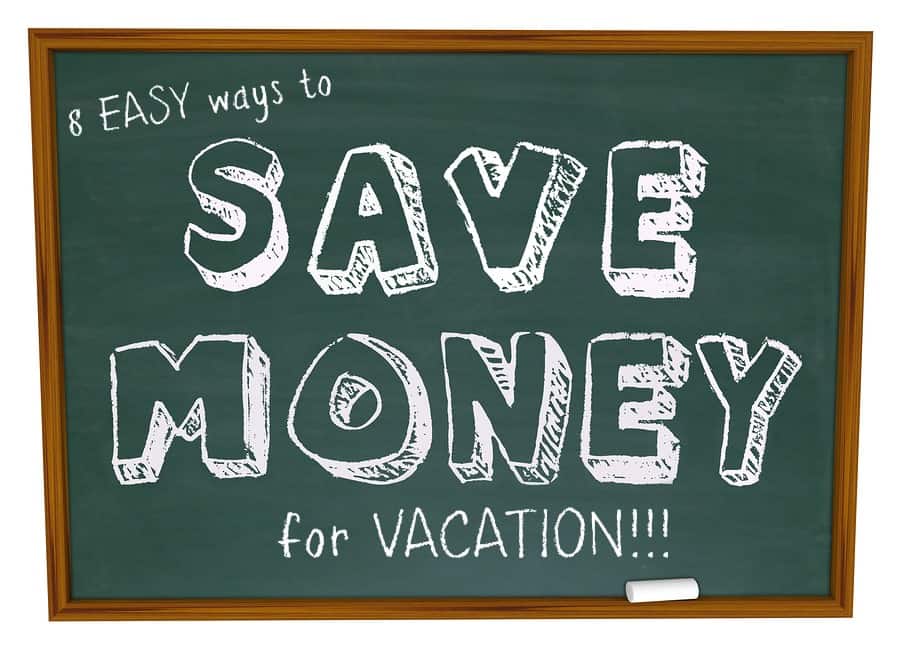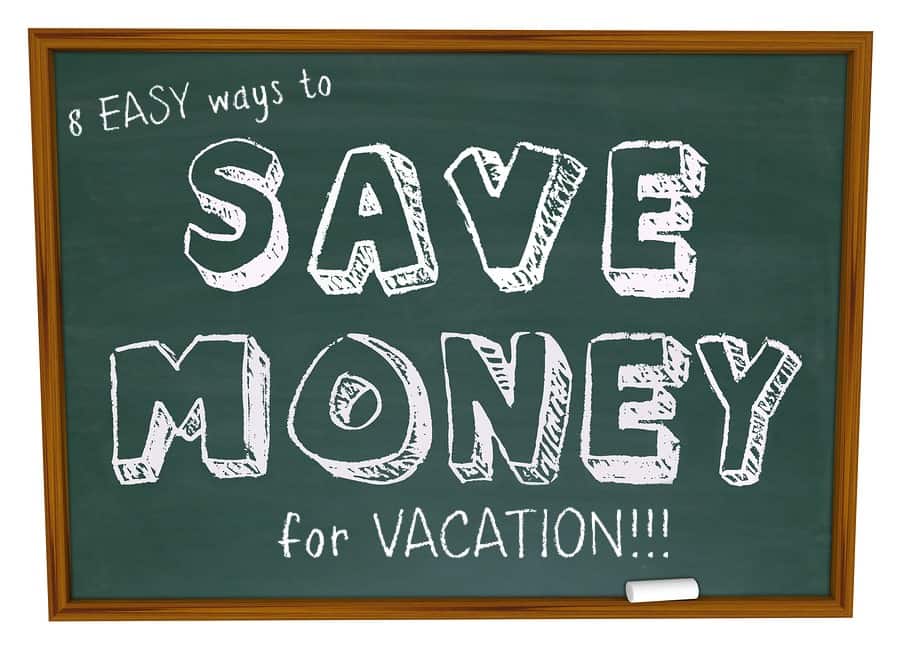 Eight Easy Tips on How to Save Money for Vacation
1. Figure Out How Much You REALLY Need

Disney World might seem like a pipe dream for many families and it's no wonder. It's EXPENSIVE. You can try to find cheaper alternatives but I have to say, there is nothing like seeking your kids faces when they meet Cinderella, the "real Cinderella". Sometimes it's a "just do it" moment. With that said, you need to determine just how much your vacation is really going to cost so you can save properly. Things to factor in:

Food

Any equipment or other rental fees

Car rental fees/taxes

Hotel or rent house fees/taxes

Airline tickets or fuel costs


Souvenir purchases

Entrance fees for parks, museums and other activities
Once you figure out the cost, break the total out into how much money per month you will need to save. For instance if the trip is going to cost $4,000 and you have six months to plan for it, you'll need to save $670 per month. That can be a daunting figure and seem impossible to a lot of folks but there are creative ways to save beforehand. Remember, this post isn't about saving ON your trip but saving FOR your vacation. Here are a few creative ways to help.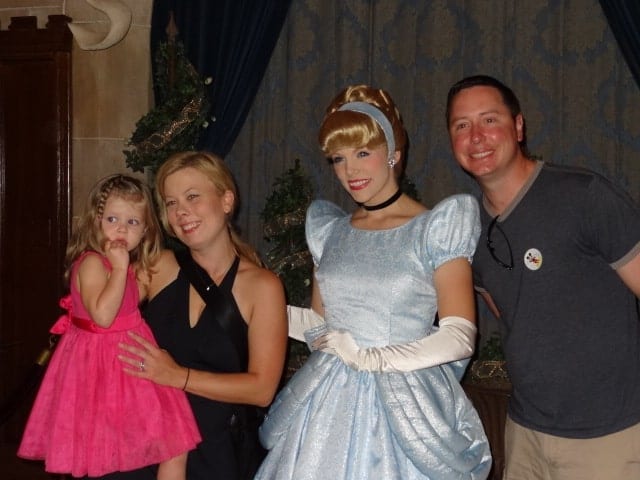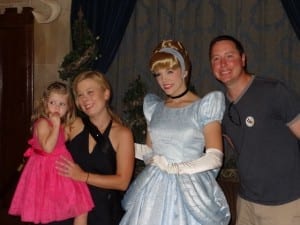 2. Don't eat out
While skipping the nice steak house is easier to do when you're trying to save money, fast food restaurants and quick service spots may not be as easy. If a family of four "grabs a bite" once a week, they can easily spend $20. Doing this once a week for a year adds up to nearly $1,000. That's a big chunk of change for a vacation.

3. Energy Costs
I have been known to call The Husband the Energy Nazi. At times it's annoying but he's right…and we're teaching the Princesses to turn off the lights behind them, don't run the water when you're brushing your teeth, you know the little things that not only help the environment but save on our monthly bills. However, their are bigger things you can do to help reduce energy costs. Ok, not really bigger just more time consuming. Unplugging appliances, lamps, phone chargers, TV's, etc. that aren't being used can save up to 15 percent on your bill. Even if these things are off, they're still generating heat.This may not seem like a lot, but it adds up and over a few months could cover the car rental or a few nights at the hotel.
4. Cut the Coffee Trips
No, I don't mean go without caffeine. Are you kidding?? But I do mean, dare I say it, stop going to Starbucks or your favorite coffee house. Take my addiction for instance, my latte is about $4. When I was working downtown everyday I spent $20 a week at Starbucks; that doesn't count the random afternoon fix I may need. Over a months time that's $100 in a year $1,200 – on LATTE'S?!?! Insane really. So, I purchased my own little stove top latte maker for $80 and now save myself cash and calories.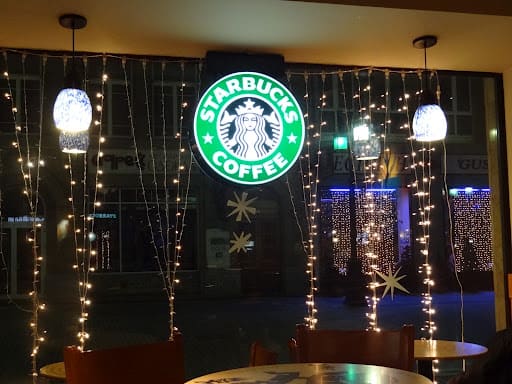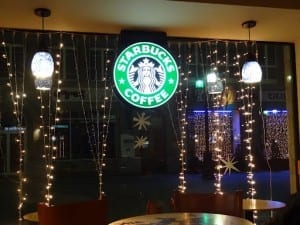 5. Earn Points and Miles
I'm a huge proponent of points and use them all the time for free car rentals, free nights at hotels and better yet, free airline tickets. The thing you have to know is how to earn them. If you have a credit card, which most people do make sure your cards are earning the right rewards for you. I wrote a post about which cards are worth what recently. You should also check FrequentFlier.com for regular updates and limited offers airlines run.
6. Team Work
Like the Wonder Pets say, it's all about Team Work. (Sorry, if you don't have preschoolers and know what the heck I'm referring to.) This point is more targeted for families with older kids. If everyone is going to enjoy the vacation everyone needs to help make it happen. Not only can you encourage your family members to make an attempt to earn more money – babysitting, mowing lawns, dog walking, washing cars, etc. – but they can help in determining how else the family can save money. The entire family should discuss (together) how they can cut back on entertainment, snack food and other unnecessary spending. The point is that everyone chips in to reach the shared financial goal of paying for a family vacation. Not only are you teaching "team work" but it's an excellent financial planning life lesson you're teaching your kids – by doing it together.
7. Put it Away
With the actual savings you have put them in an account, otherwise you may see that extra cash and want to splurge on something else. This goes back to the first point, set aside the amount each month you need for the vacation.
8 . Change Things Up for Date Night
No, nothing kinky, come on now. I'm talking about ditching date night for a night in. Dinner, movies and treats. The threat can be well over $100, not to mention the babysitter fees, which can be even more. You can still have "date night" but instead of dinner and a movie out do it at home. Grab (or make) a good pizza, open a bottle of wine and pay $4 for a movie through your cable or satellite provider.
Have any other tips on how to save money for vacation? Do tell.