Did you know Loveland, Colorado is known as the Nation's Sweetheart City? I didn't. I also had no idea just how much it celebrated Valentine's Day. In fact, it's home to largest Valentine's Day celebration in the state of Colorado (and possibly the nation)!
Loveland got it's hold on Valentine's Day 70 years ago when it introduced what has become the nation's largest Valentine Re-Mailing Program. This program re-mails more than 150,000 Valentine's Day cards each year from all 50 states and more than 110 countries! People send pre-addressed, pre-stamped Valentines through this northern Colorado city just so they can receive its annual romantic postmark.
But, the Nation's Sweetheart City has more to offer for Valentines than a romantic postal stamp…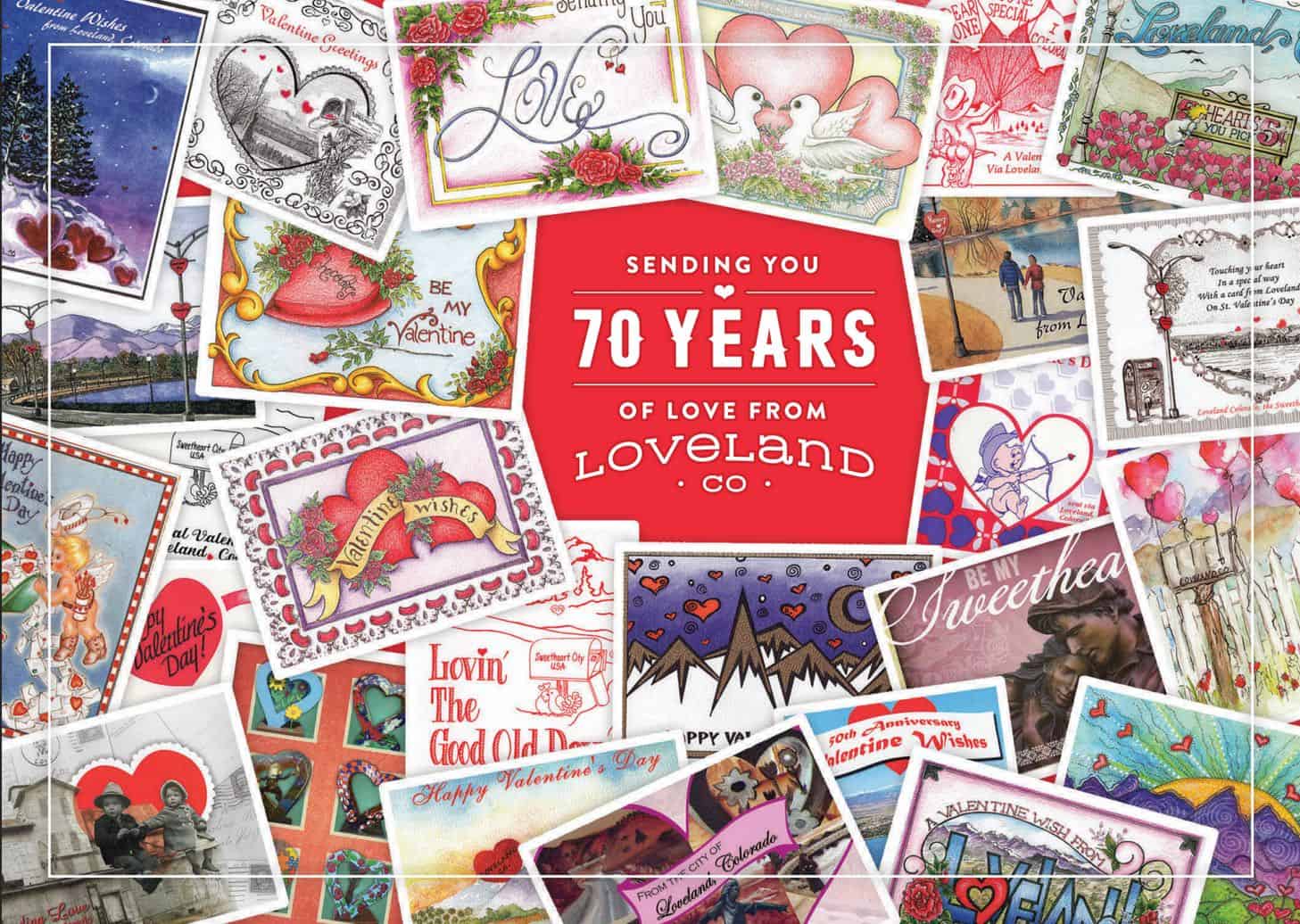 Colorado's Largest Valentine's Day Festival (and possibly the nation)
From Feb. 12 – 14, you can celebrate the passion of the season at the Loveland Fire & Ice Festival where fire, ice, entertainment and fun collide. This free family-friendly event transforms downtown Loveland with Valentine-themed lights, ice sculptures, live entertainment, a spectacular fireworks show nightly and more. It brings more than 25,000 people to Loveland, uses more than 19,500 pounds of ice, 400 lights and 3,000 fireworks.
A Special Love Potion Only Available in Loveland
Grimm Brothers Brewhouse, in collaboration with the Valentine Re-Mailing Program, each year creates a special Valentine's Day beer called the Bleeding Heart. This years brew  is a rich s'more porter. It's only available in Loveland liquor stores, restaurants and the brewery. It tastes like craft beer, but they swear it serves a dual purpose as love potion. 😉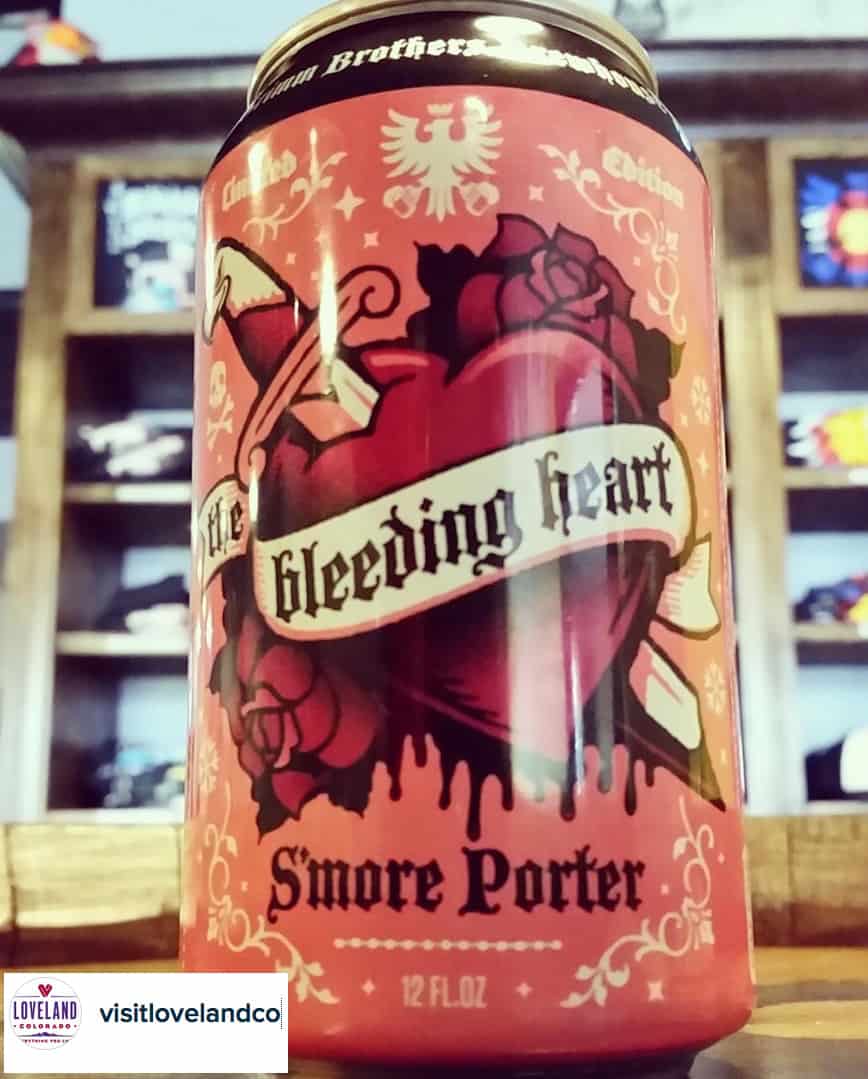 An Official Valentine Coffee
The LoCo Artisan Coffee House, a local Loveland coffee company, produces a unique roast of Valentine's Day coffee. The blend changes every year, and is sold only in Loveland.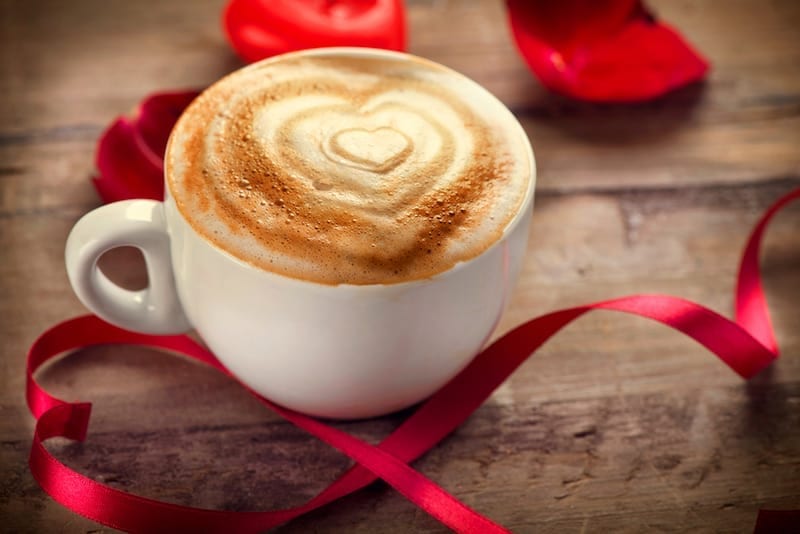 Sprinkle a Little Love
During the month of February, the city lines its street lampposts with giant red hearts that contain special little love notes from individuals wanting to sprinkle a little more love throughout the city. If you're planning on visiting Loveland for Valentines, you can purchase your own love note in advance.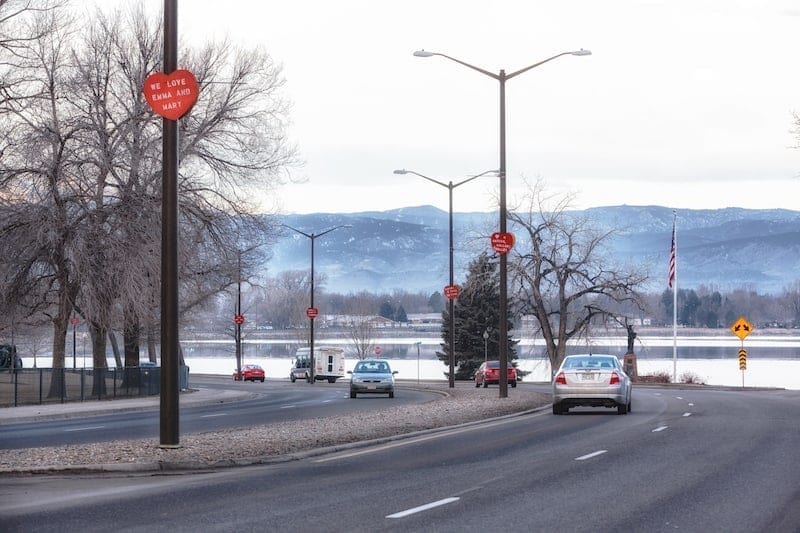 Valentine Overnight Packages in Loveland
My Big Date provides the transportation, food and drinks so that guests can just sit back and enjoy the experience and enjoy each other. In 2015, the packages sold out last year and received stellar reviews.
The Brunch & Brew package on February 13 includes a coffee tasting at Loco Artisan Coffeehouse, a beer and brunch pairing at Grimm Brothers Brewhouse and a beer tasting paired with B. Sweet Cupcakes at Loveland Aleworks.
Two Spirits Tours are available on February 13 as well. Guests start their tour with cocktails and tapas at Origins Wine Bar in downtown Loveland and then proceed to Climb Hard Cider for a flight of delicious 10 delicious ciders. The last stop is Spring 44 for a spirits tasting and cupcakes from B. Sweet Cupcakes.
The VIP Brunch & Brew tour will be offered once on Sunday, February 14, 2016 only. This package is similar to the Saturday Brunch & Brew tour, but includes extras such as one six-pack per couple of Grimm's special Valentine's Day beer, Bleeding Heart, pint glasses from Loveland Aleworks, a bag of LOCO Artisan Coffee's special Valentine's Day blend and an additional stop at the Loveland Museum Gallery to tour the Sweetheart City, USA exhibit.
For all packages, transportation between venues will be provided by NOCO Short Bus Tours, LLC and time will be allotted for guests to experience the Fire & Ice Festival.
This year, My Big Date has collaborated with Candlewood Suites Loveland to offer a discounted room rate to the first ten couples who book a package. For package details and to book yours today, visit the My Big Day Events website.