WE are the people…and this is OUR flag
For the last five years at Carpe Travel I've asked travel writers and photographers to share photos they have captured of the American flag or US Monuments for our annual photo essay. Every year I'm blown away by the response and photo submissions. This year is no different! Thanks to all those who contributed.
Last year I skipped the sentimental, patriotic intro. In the past, I've harped on my daughter becoming a United States citizen, the strength of a little town standing up to political threats and just what travel and the flag have come to represent. Yet, in the midst of all the political divisiveness all I could really see was the American flag and what it represented. This year isn't much different given the roller coaster we're all riding. But, I tried…
The night of the 2016 Presidential election – like many – I went to sleep not knowing who was going to be running our country. About 4am I received a text message from my friend in Italy informing me of the results. I didn't go back to sleep. Since that morning the news, social media and political banter has been a roller coaster, one I haven't enjoyed riding. To some extent, I've tried to cut myself off from it. Limiting my personal time on social media, unfriending radical friends and limiting the news sources I read (the BBC and Reuters apps are the most balanced, so I've found). I've even had to limit conversations with family members. To be honest, I didn't speak with my mom or sister for nearly two weeks after the election. Even then it was short 10-15 chats about the kids. I was too hot and we voted differently, for different reasons. The Husband's parents had been planning to visit us a few weeks after the election, we almost uninvited them. Instead, there were rules set into place. All discussions tied to the election or politics were banned.
I'm not a political person. I have no idea why I felt so personally upset by the results, but I've dealt with it. After all, WE ARE THE PEOPLE who decides OUR fate. If you don't like what's happening, do something about it. If you do, then sit back and enjoy the ride. But, always remember WE are in this together. And, WE have the right to – respectfully – disagree with each other.
This weekend (and into next week) WE celebrate the Fourth of July in the United States – OUR Independence Day . WE are celebrating the fact that WE THE PEOPLE make up this country. Rich. Poor. Middle of the road. White. Black. Brown. Yellow. Pink and Purple. Yuppie. Hippie. Soccer mom. Waiter. Whatever. WE ARE THE PEOPLE.
It doesn't matter if WE agree politically, WE have the right not to. (YOU also have the right to bite your tongue to avoid fights with your father-in-law.) The beauty is WE all love this flag.
OUR flag.
OUR country.
WE are the people…we are the people who make up the United States.
Thank you to all those who contributed to this year's photo essay. I'm honored to be a part of such a giving and inviting community of travel writers. Please scroll through all these images and let us know what you think in the comments. If you have any photos that showcase the red, white and blue? Tag them on Instagram #CarpeTravel.
WE THE PEOPLE: Carpe Travel's 5th Annual July 4th Photo Essay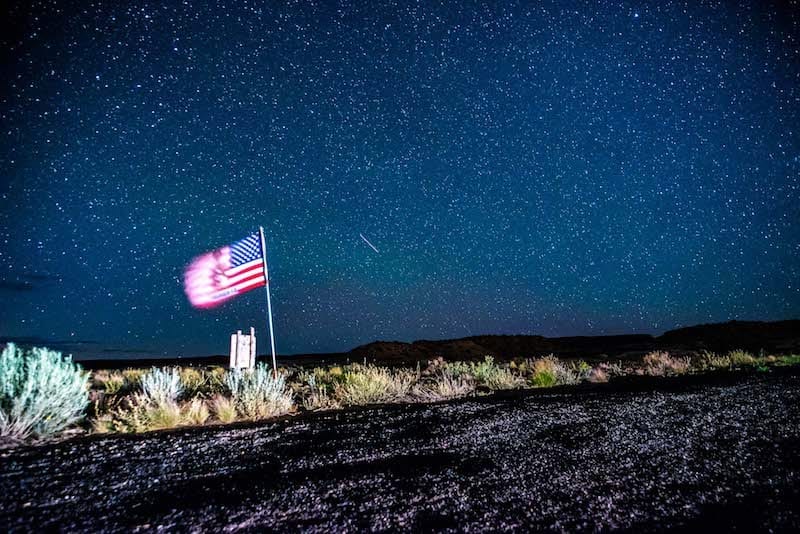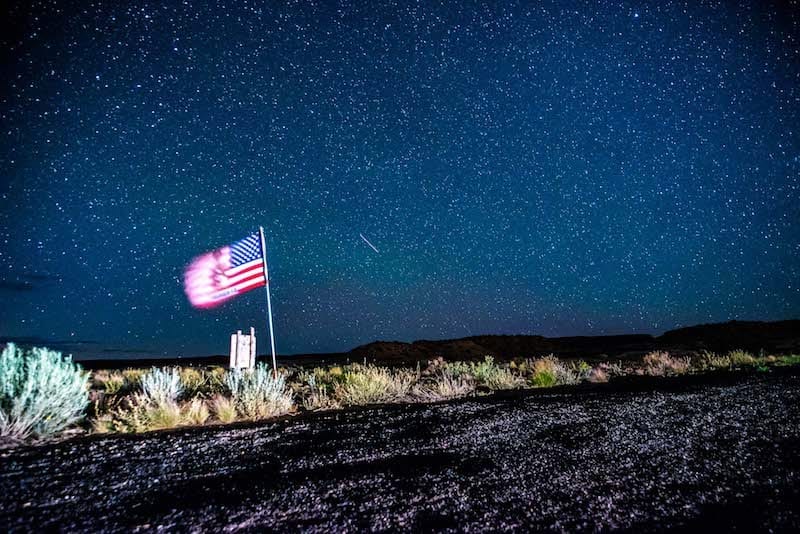 Dave Anderson from Jones Around The World snapped this photo somewhere between Page and Flagstaff, Arizona. He was driving on the highway and the stars were absolutely gorgeous, so he decided to stop and take some photos. He saw this flag, and knew it'd be a great shot! It almost looks like the moon landing…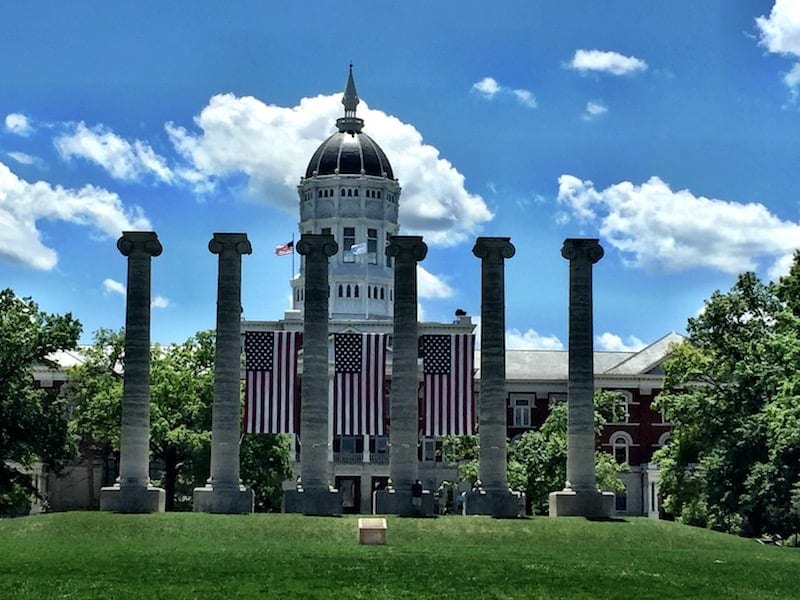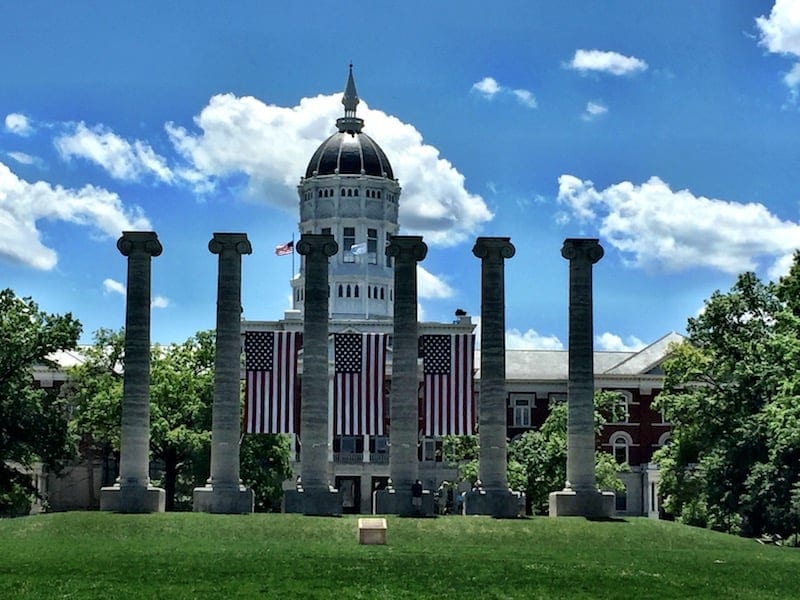 Karon Warren with This Girl Travels captured the flags at The University of Missouri last year as it prepared the Memorial Day 2016 celebration at its iconic columns.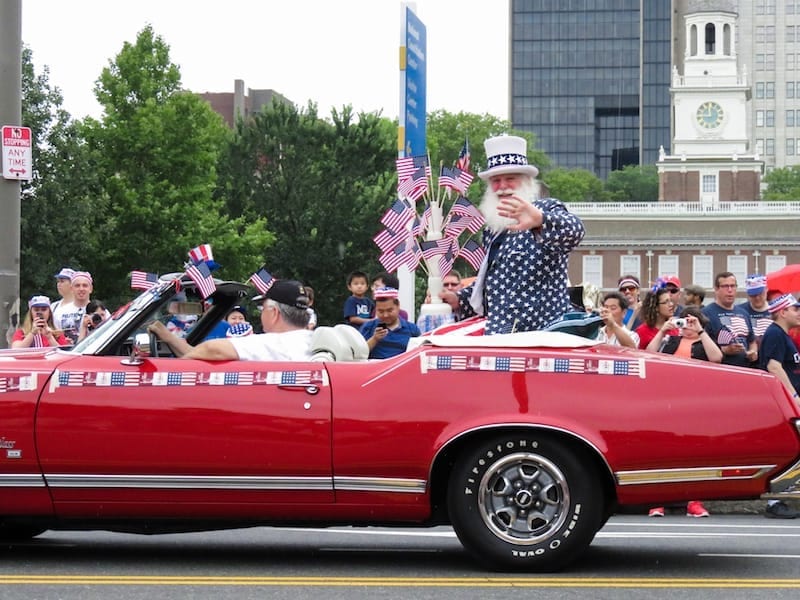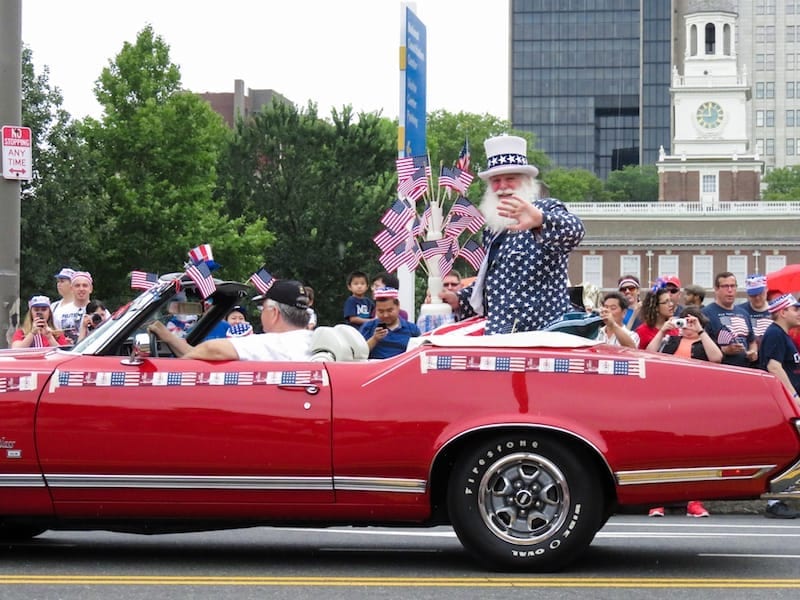 Carrie and Carrick Buss from Along For the Trip shot this in front of Independence Hall during the 4th of July parade in Philadelphia.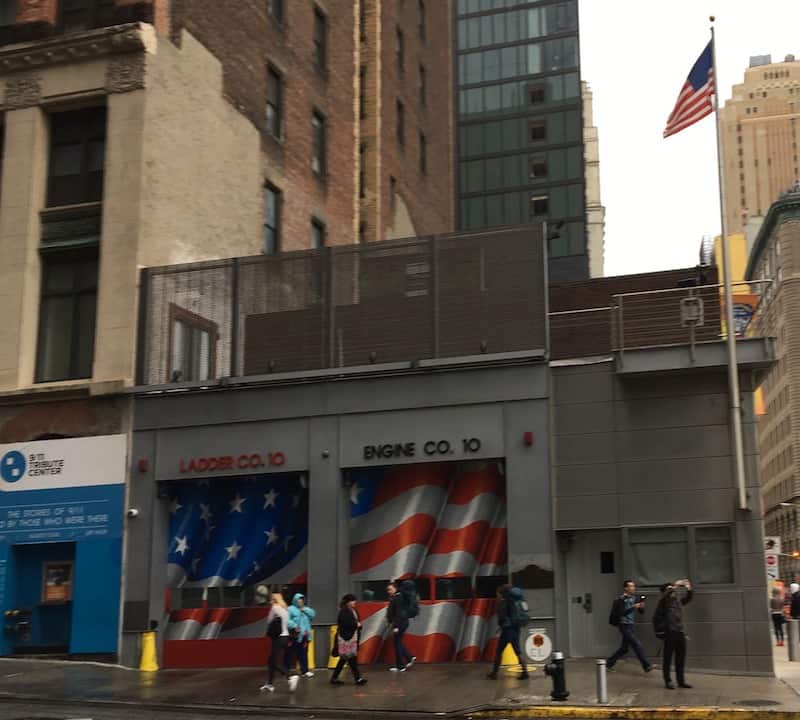 The first responders for the 9/11 attack came from this fire station, which is across the street from where the Twin Towers stood. More than 340 firefighters from the New York City Fire Department lost their lives helping save others… Photo by Elaine Schoch, Carpe Travel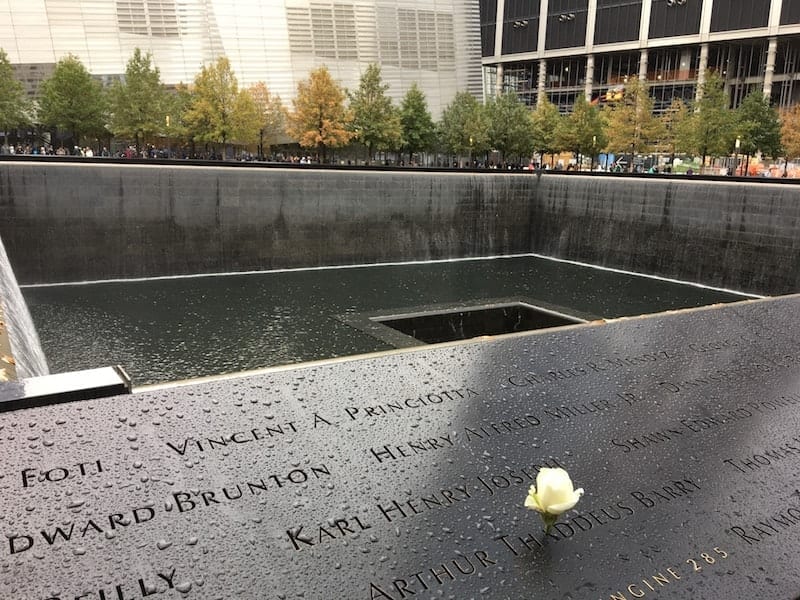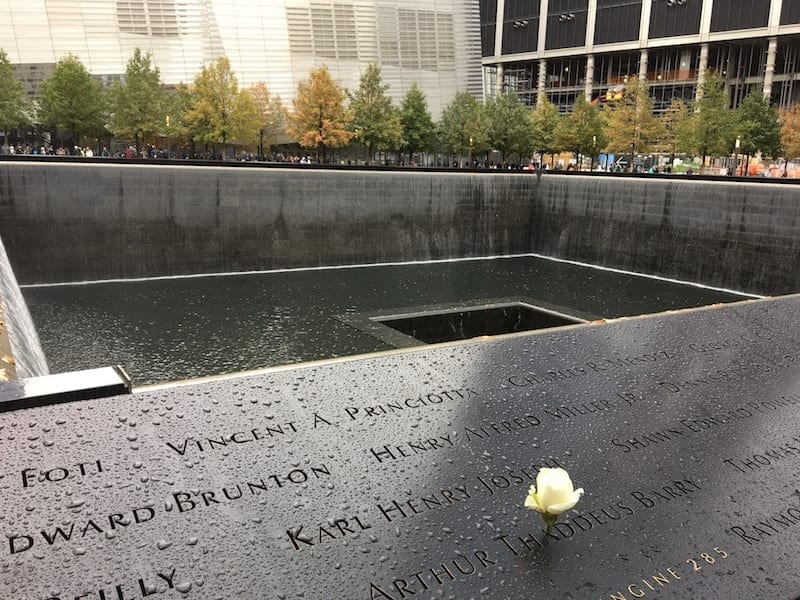 There were 2,977 victims killed in the September 11 attacks. Each person is listed at the 9/11 Memorial and Museum. A white rose is placed next to each name on what should have been their birthday. Photo by Elaine Schoch, Carpe Travel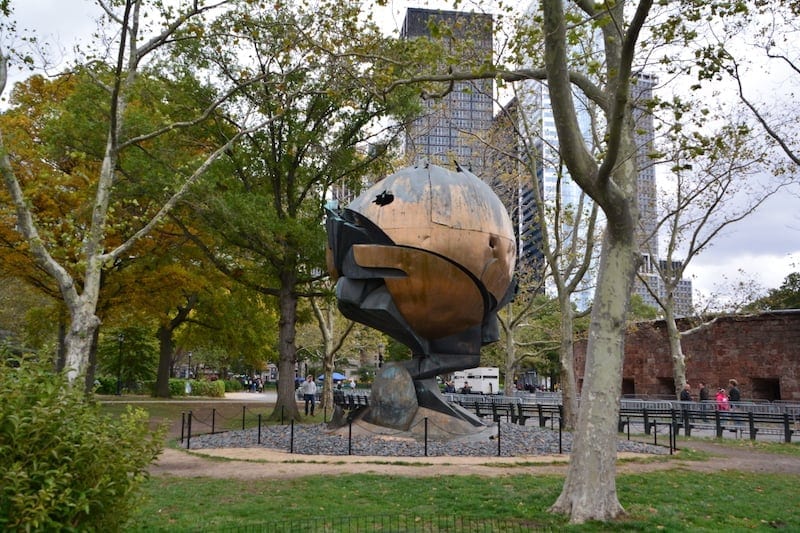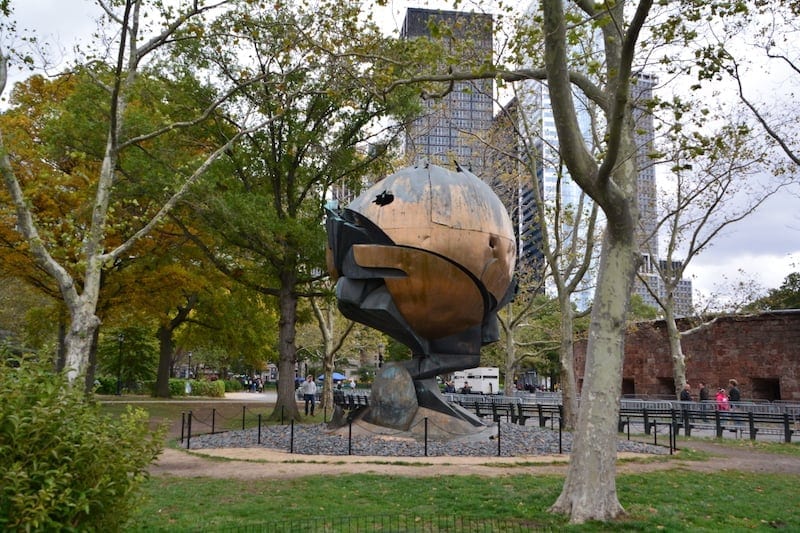 For three decades, this sculpture stood in the plaza of the World Trade Center. Entitled, "The Sphere," it was conceived by artist Fritz Koenig as a symbol of world peace. It was damaged during the September 11 attack, but endures as an icon of the hole and the indestructible spirit of this country. The Sphere was placed at Battery Park in New York City as a temporary memorial to all who lost their lives at the World Trade Center. And today it still rests here. Photo by Elaine Schoch, Carpe Travel.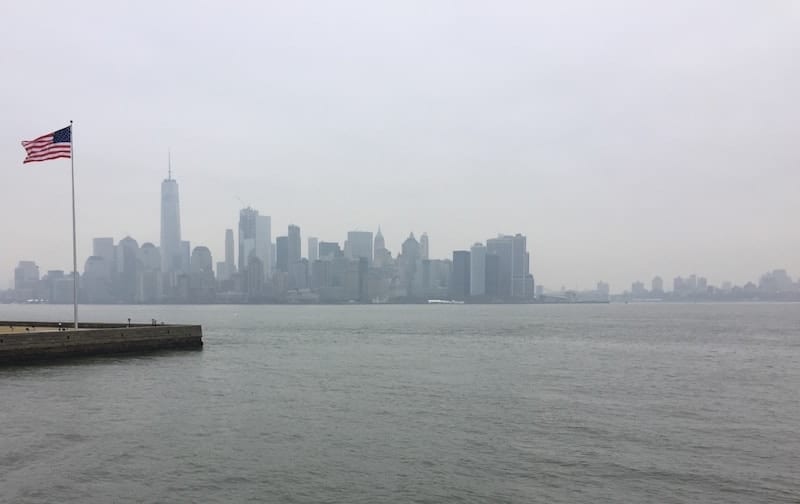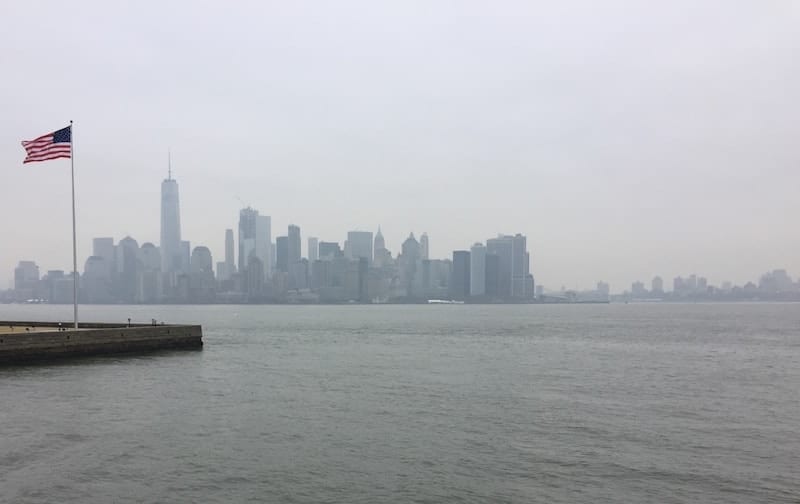 Ryan Platten with Downbubble Travels captured this view of the Manhatten Skyline from near Liberty Island.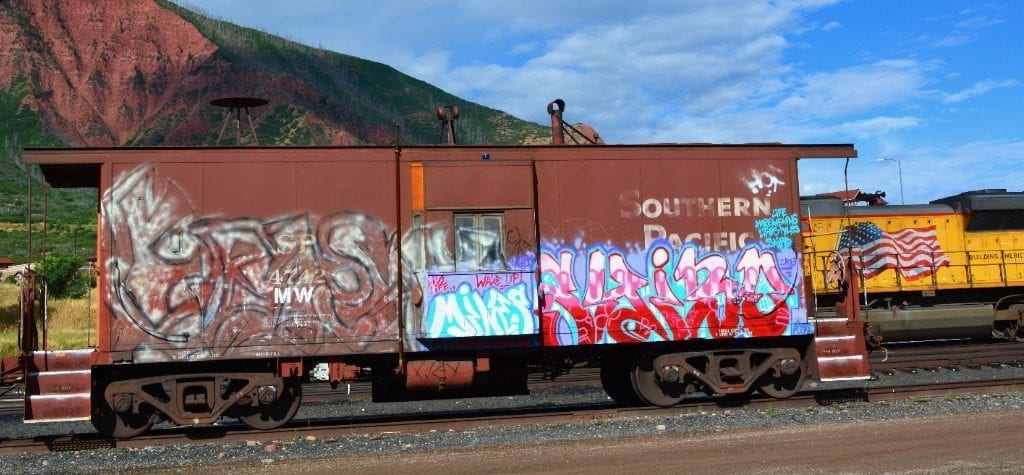 Graffiti flags! Heck, yes. I shot this last summer when we were out exploring Glenwood Springs, Colorado. (Photo by Elaine Schoch, Carpe Travel)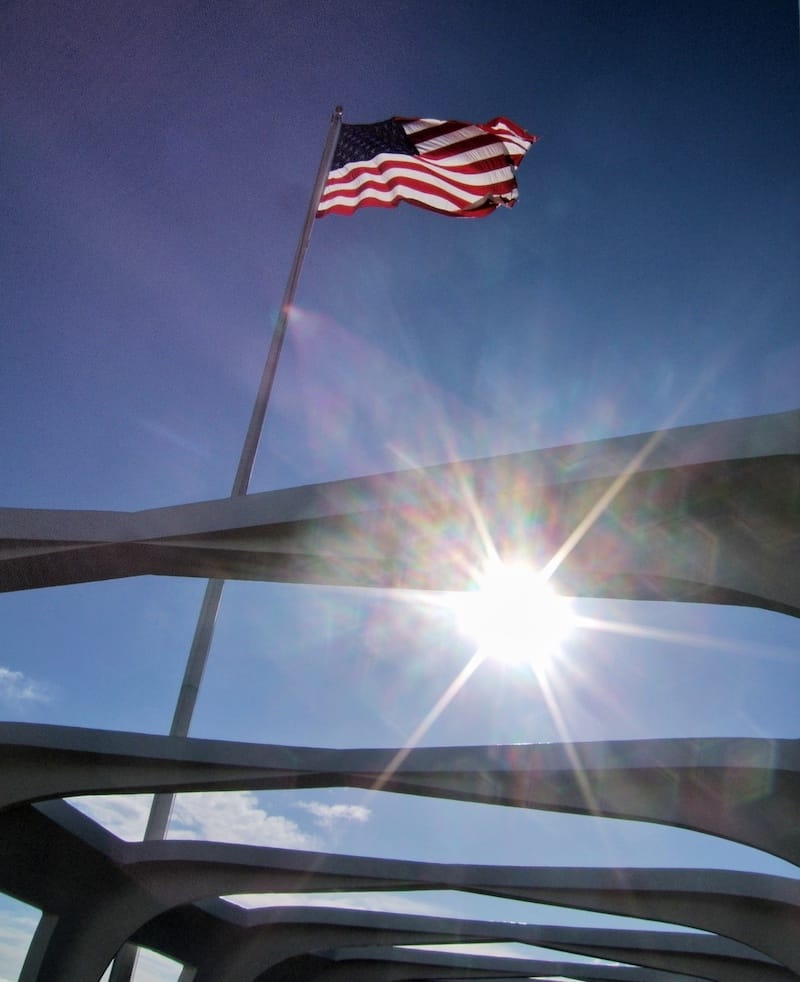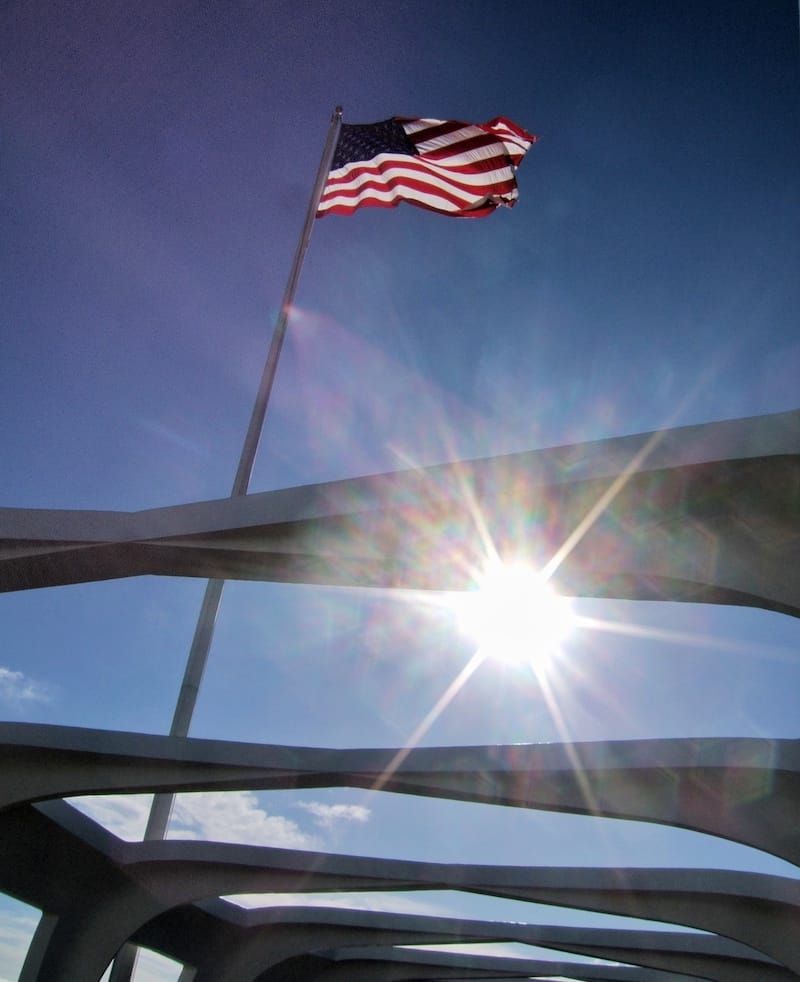 Samantha Lorenz with Have Seat Will Travel shared this photo from the Pearl Harbor Memorial in Hawaii.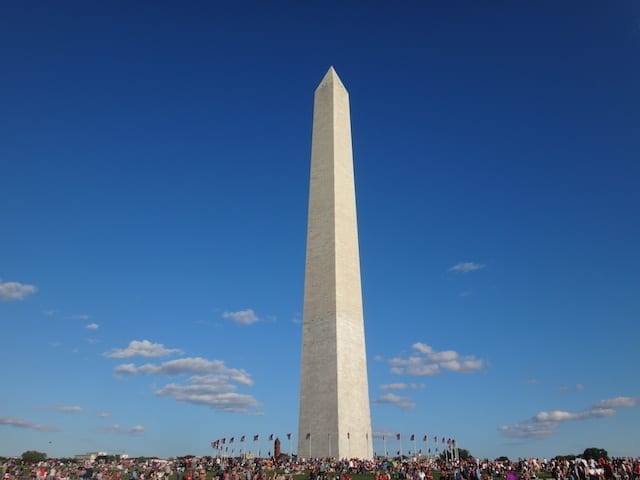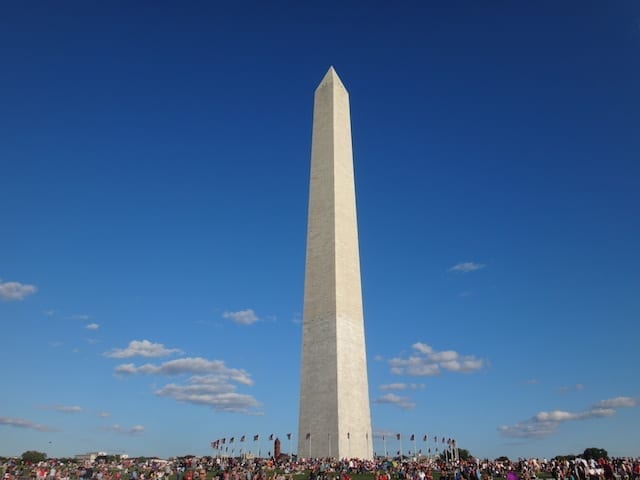 Amy Whitley with Pit Stop for Kids shot this from the firework viewing location by the Washington Monument.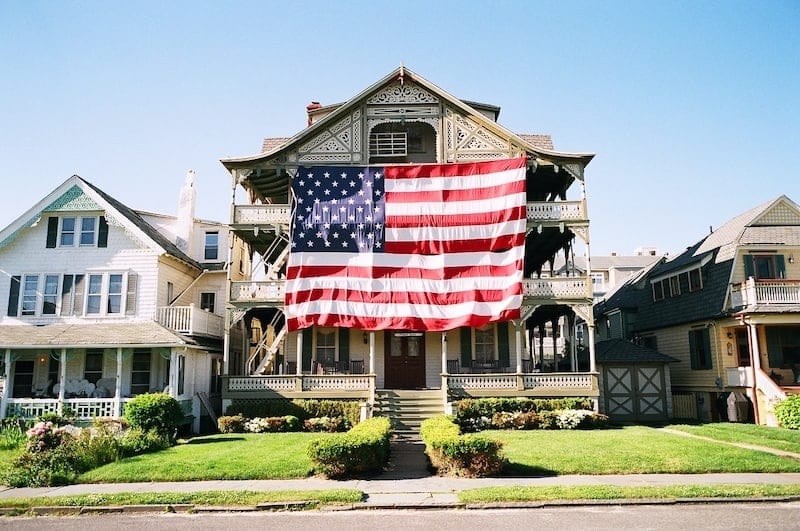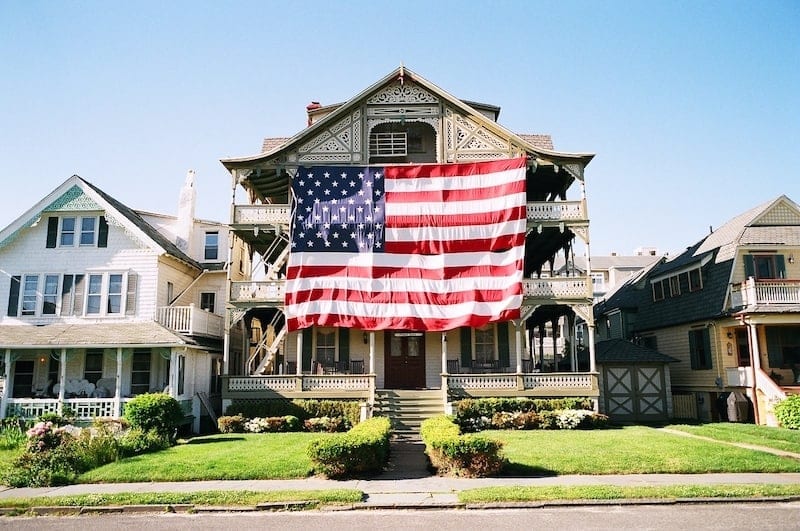 Surfs up! This photo was shot in Watercolor, Florida on July 4, 2016. Photo by Elaine Schoch, Carpe Travel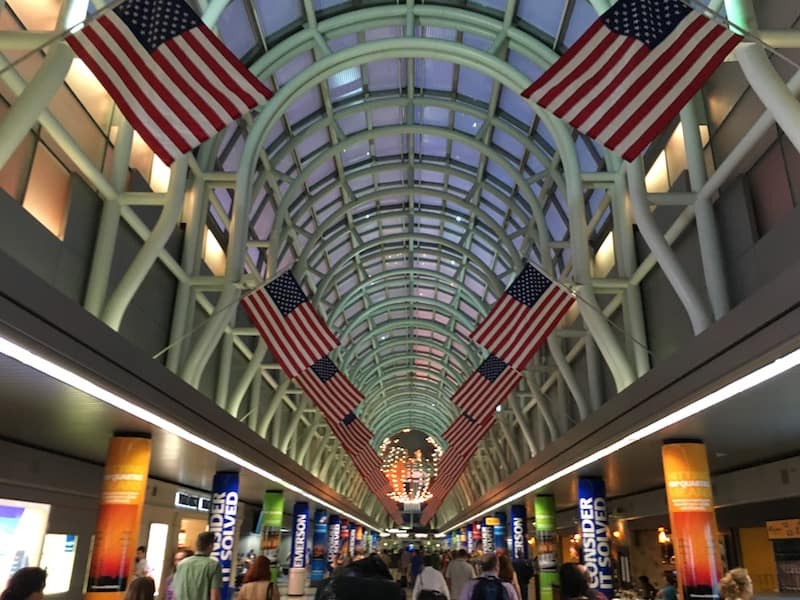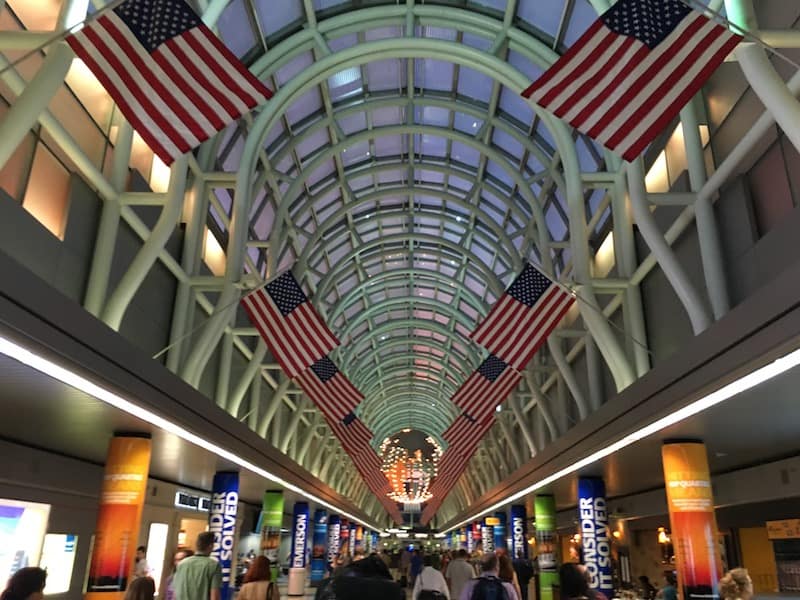 Kirsten Maxwell with
Kids are a Trip
shot this at Chicago's O'Hare airport when it celebrated all patriotic holidays by rolling out the American flags in this concourse. It is truly a sight to behold!
Karen E. with Wanderlustingk shot these scenes of national monuments – Monticello in Virginia, Martin Luther King Memorial in DC, and the US Capitol in DC.
?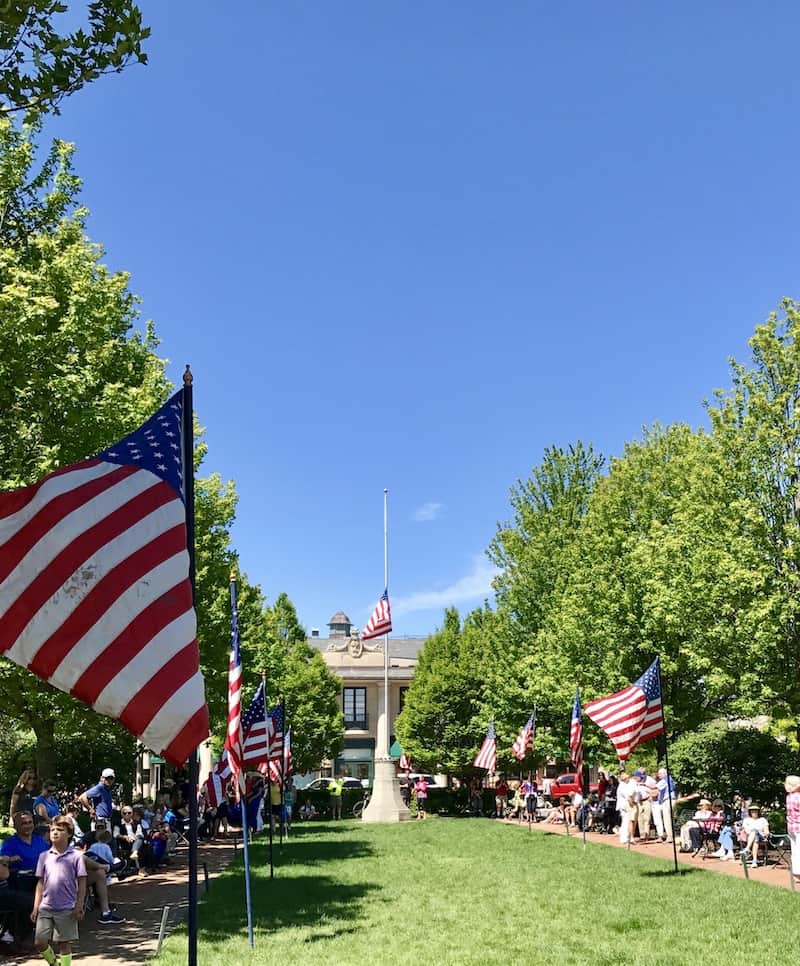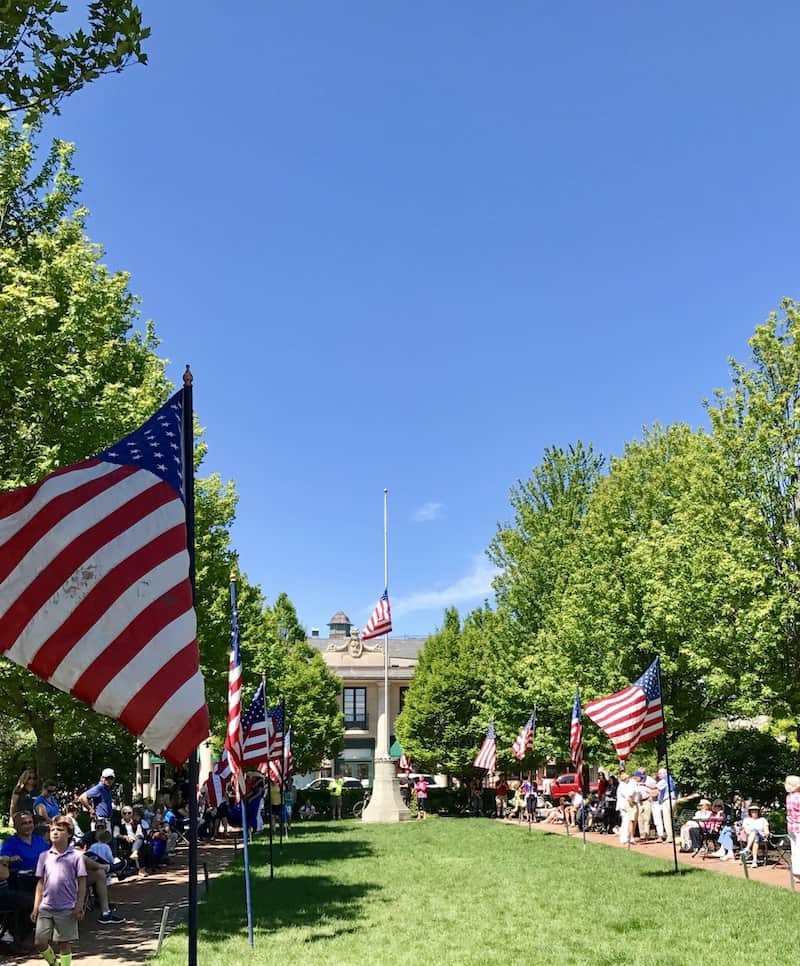 Kirsten Maxwell with
Kids are a Trip
snapped this when the town of Lake Forest, Illinois celebrated those who served with a ceremony in their downtown square.
WE hope you have a wonderful, and safe 4th of July!
Save
Save
Save