It's that time of year again…time to find the perfect gift for the travelers in your life. With so many gadgets and gizmos it's hard to sift through them all, so what are some of the best gifts for travelers? I've complied a list of 15 items that in my opinion are some of the best gifts for the travelers in your life. I'd love to hear from you regarding other gift ideas you may have. Happy shopping!
15 of The Best Gifts for Travelers
1.The Gift of Travel (priceless)
Did you know you can purchase gift certificates for airline tickets. For instance, United offers gift certificates in any amount between $25 and $10,00. Most major airlines offer these as well. Besides travel gear and gadgets, the gift of travel is THE best gift for travelers!
2. 4-in-1 Adapter ($25)
Traveling internationally? To multiple countries? Then you need multiple adapters – how about four plugs, one adapter that work within 150 countries.  The 4-in-1 Adapter is a set of color-coded plugs that allows you to easily adapt – it's the first product utilizing the JA/C READY Adapter system, a color-coded world adapter system that makes finding the right plug for your trip as simple as matching the colors. (Not only would this safe me time and headaches, but it'd allow me to empty my draw full of adapters!)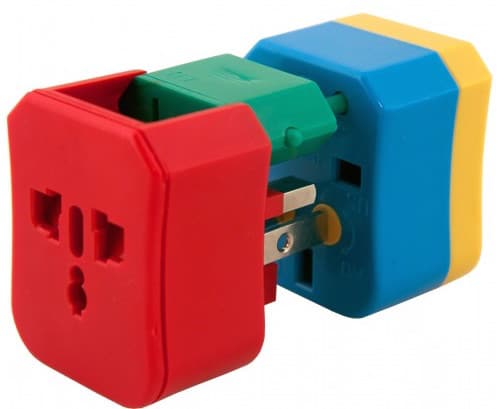 3. SHOLDIT ($30+)
Think fashion, style, function and security all wrapped into one. The SHOLDIT is a smart accessory that makes travel a bit easier and more secure for women. While it appears to be just a stylish scarf or shoulder wrap, the SHOLDIT contains two hidden zipper pockets. One is perfectly sized to carry a woman's travel essentials – boarding pass, ID, passport, credit cards, earbuds, eye-mask, and other small travel items. There is also a smaller hidden pocket designed for easy access to your cell phone. I do have a SHOLDIT and the hidden pockets provide a sense of security knowing your necessities are within arm's reach, you don't have to worry of pickpockets and my hands are free to hold little hands as we walk down the sidewalk.  The SHOLDIT  can also fold down into a clutch if it gets warm and you need to remove it as a scarf – or if you need a new style. (I love it and need one in every color!)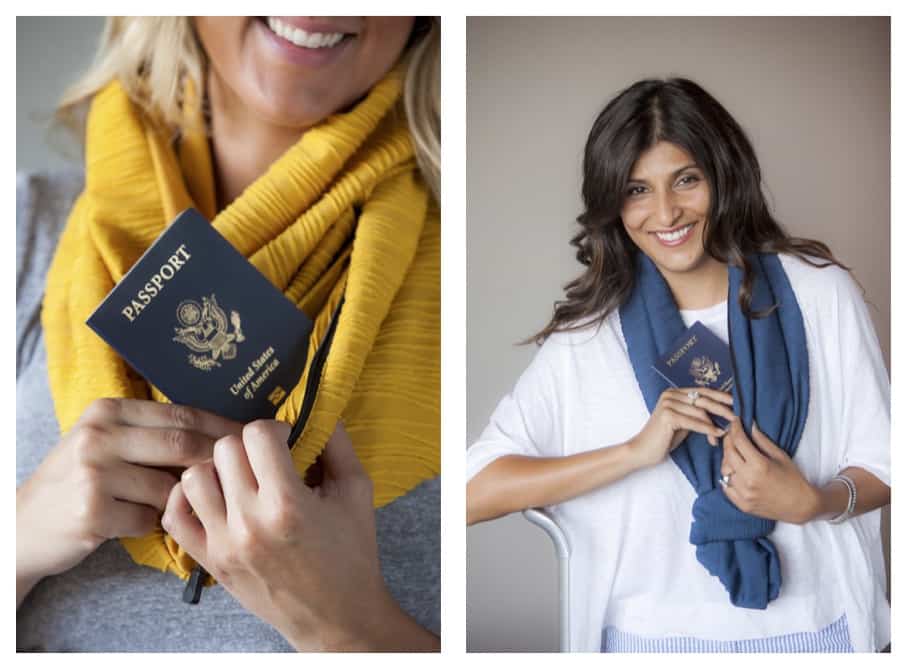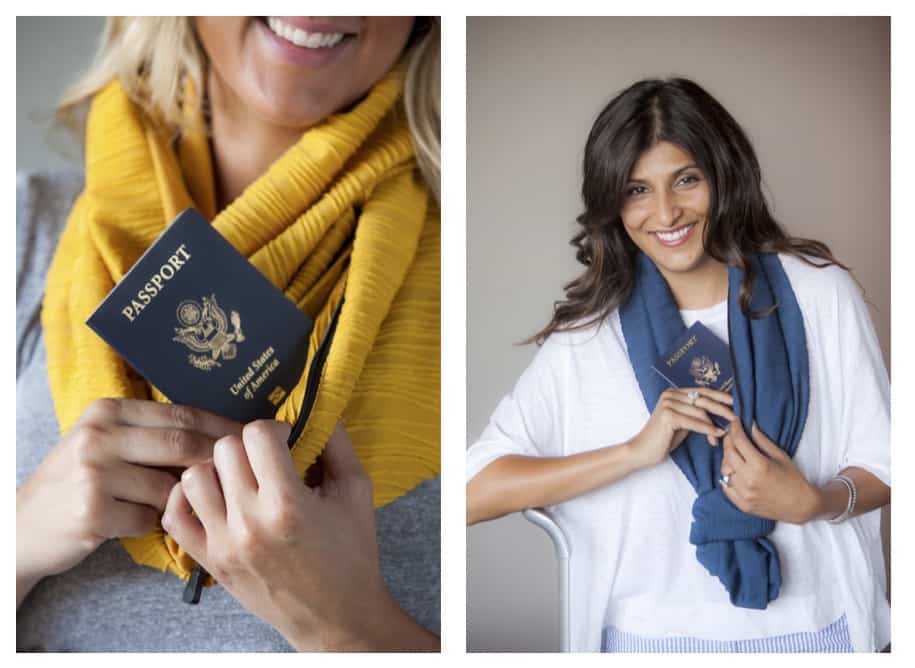 4. OneSole ($25+)
When I pack, the one thing I tend to over pack is shoes. I need cute shoes for the beach, an evening out and a pair (or two) for everyday stuff. Not to mention my running shoes… That's a lot of shoes. That is unless you have a pair of OneSoles, an interchangeable shoe that goes from beachwear to evening wear to everyday casual. While they don't offer running shoes – yet – OneSoles are perfect for the girls who like to have a variety of options when it comes to traveling with shoes.

5. Touchscreen Gloves ($20)
Your phone rings, you grab it, slide the bar to answer and then realize you have to remove your winter gloves. Annoying! Touchscreen gloves are becoming more common and easy to find, you can probably grab them at your local gas station for $10 these days (and I suggest you do if you're like me and loose gloves throughout the season!) If you're looking for a nice, more durable option, check out the Isotoner Men's Smartouch Tech Stretch Gloves or the women's version.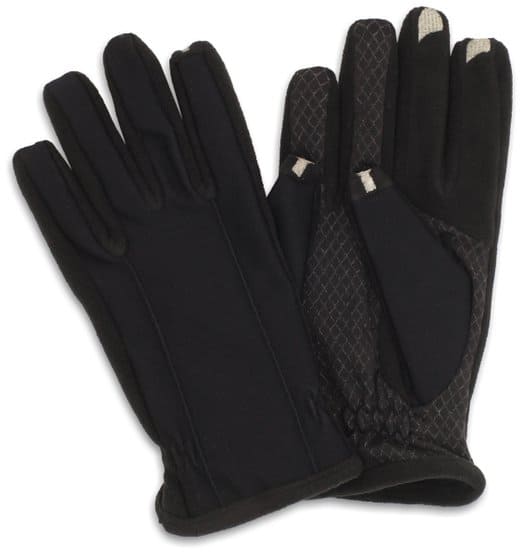 6. EatSmart Digital Luggage Scale ($20)
I cannot tell you how helpful this would have been a few years ago when we were going back and forth to Siberia. I think I broke the bathroom scale trying to place my suitcase on it to get it under the required weight limits… If you're traveling, especially internationally, where smaller planes require bags over 15 pounds to be checked, this little device might just be your luggage saver. And if you're looking to save on checked bags, the EatSmart Digital Luggage Scale can come in very helpful.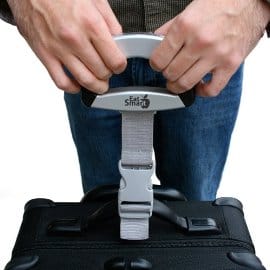 7. Logitech Bluetooth Illuminated Keyboard K810 ($99)
I love touchscreens but find I can't type as efficiently on them as I can via a traditional keyboard, thus I can't usually "work" very well on my iPad. Enter the Logitech Bluetooth Keyboard K810. It's wireless connection synchs with your devices so you can get your work done via your iPad, iPhone, Andriod or even your laptop. One of the cool thing is you can be working on one via the keyboard, then switch to another device with a simple press of a button.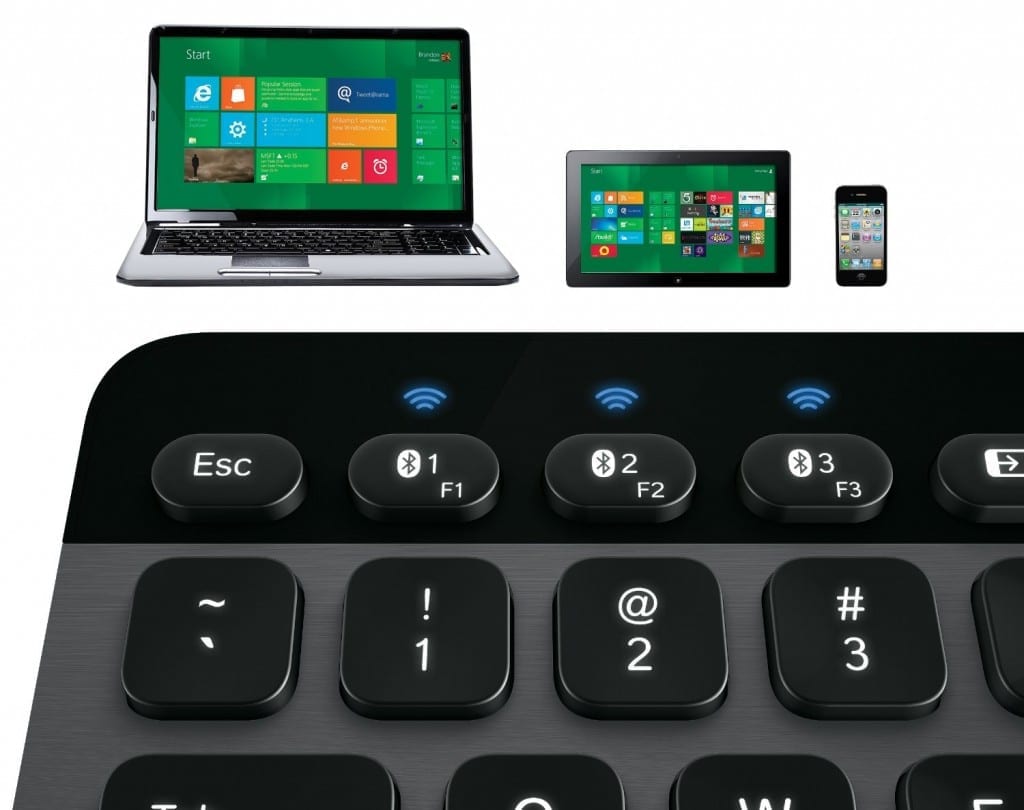 8. WD My Passport for Mac 2TB Portable External Hard Drive ($100)
This tiny little device can save your files (aka your life) when on the road. The WD My Passport works right out of the box with your Mac computer, but it can be easily reformatted for Windows (according to sales materials – I haven't tried it). It is also compatible with Apple Time Machine backup software. The Passport comes with 500GB, 1TB or 2TB storage options. That's A LOT of data!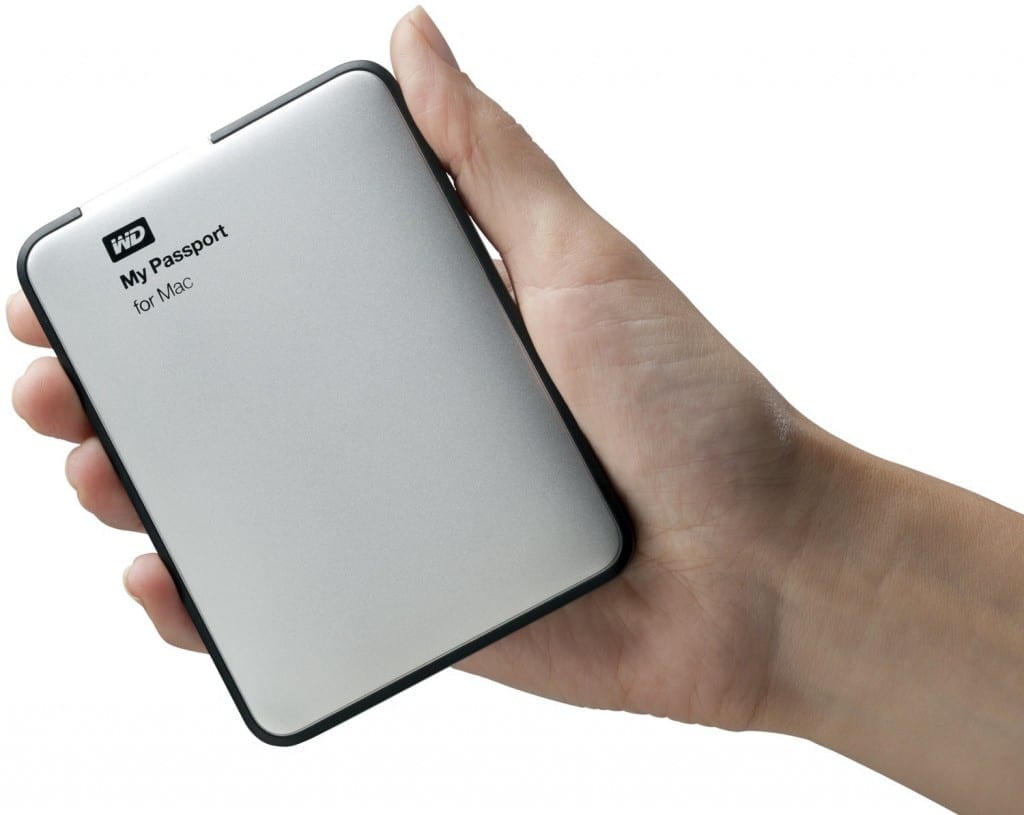 9. Readycase for Photographers ($40)
They say there's a smartphone app for almost anything and now the cases themselves can do just as much (ok not as much but a lot!). The Readycase for photographers is a metal multi-tool case with several tools. It features a bottle opener, a screwdriver, and a serrated blade. There's also a headphone clip that transforms your case into tangle-free earbud storage, usb storage stick, which doubles as an adjustable kickstand to hold up your iPhone at three different angles. A mounting ring over the phone's camera allows for different camera lenses to be attached to your iPhone. Not to mention the fact that the case protects your phone from everyday bumps and scratches. (The knife can easily be removed if you're going through airport security – watch the video.)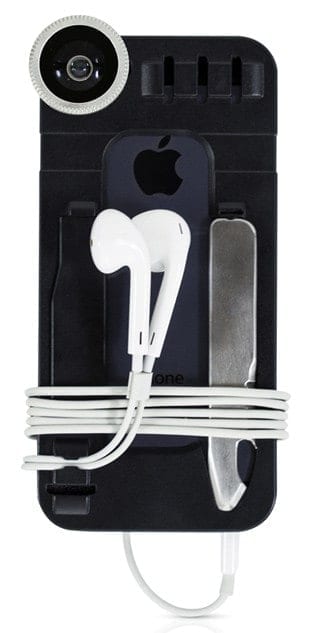 10. Rock-it Speakers ($20)
Fellow travelers and founders of OrigAudio, Jason Lucash and Mike Szymczak were looking for a portable solution for listening to music while on the road. Thus, the Rock-It portable vibration speaker system was born. The Rock-It takes music from any device with a 3.5mm headphone jack (iPhone, Android, iPad, etc.) and turns it into vibration sequences. It sends those vibrations through the Rock-It pod, which sticks to ANY object – like a plastic cup – turning it into a speaker. Simply press play on your device and the Rock-It will rock-it.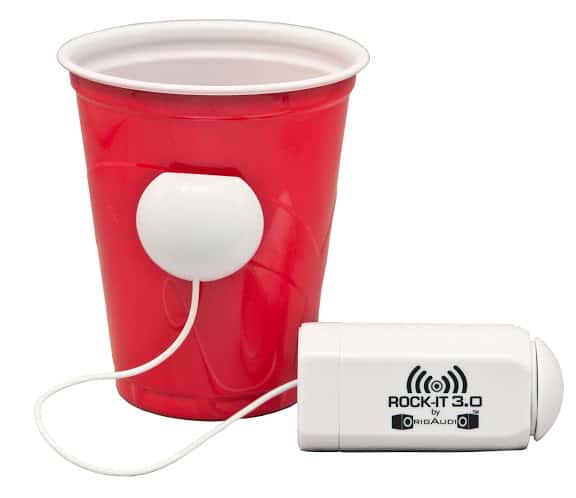 11. Inflatable Neck Rest
At the airport you've likely seen people carrying neck rests either by hand or on top of their carry-ons. You've probably also seen them fall to the ground, be placed in the overheard compartments or underneath a seat. (Yuck!) I discovered the inflatable neck rests before a long flight to Moscow, it's now my absolute necessity for longer flights. It's tiny when not inflated so it fits perfectly in your purse or carry-on and then easily inflates with a few puffs. I prefer the Travel Smart with coolmax since a neck rest can act as a scarf – keeping you warm – and the coolmax side of the neck rest gives you a cooling option. Travel Smart with coolmax is a soft fleece cover with coolmax performance fabric for neck comfort. It's comfortable, ultra-absorbent, washable and incredibly fast-drying. It also has a special safety valve to inflate to desired firmness and is contoured to support head and neck.
12. The VingardeValise Wine Suitcase ($250)
There are several types of wine suitcases on the market there but they are not designed for your typical traveler, aka, someone who simply wants to bring more than two to three bottles of wine home without the worry of breakage and/or cost of having wine shipped. The was designed to be a suitcase AND a wine carrier. The VinGardeValise wine suitcase is designed and constructed to accommodate a full case of wine (12) of 750 ml bottles. It features removable foam modules that hold a variety of different sized wine bottles. Since the foam can be removed you can also use the VinGardeValise as a suitcase for clothing, etc. Pack six bottles on the left, seal it up and pack your clothing on the right. Or just pack 12 bottles and forget the clothes. I prefer the latter.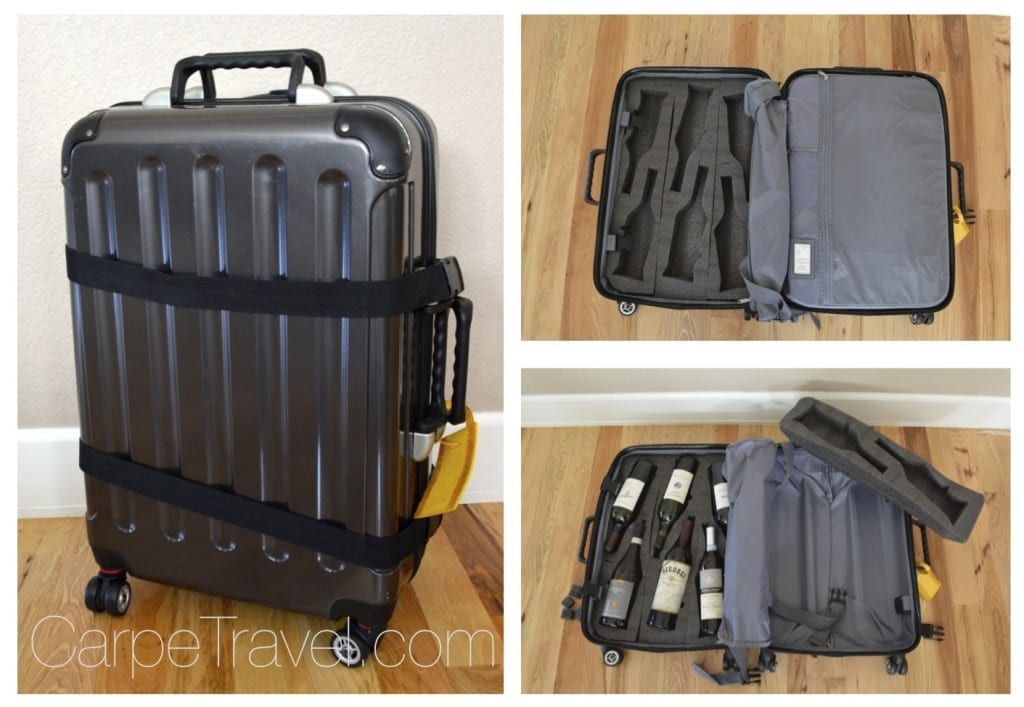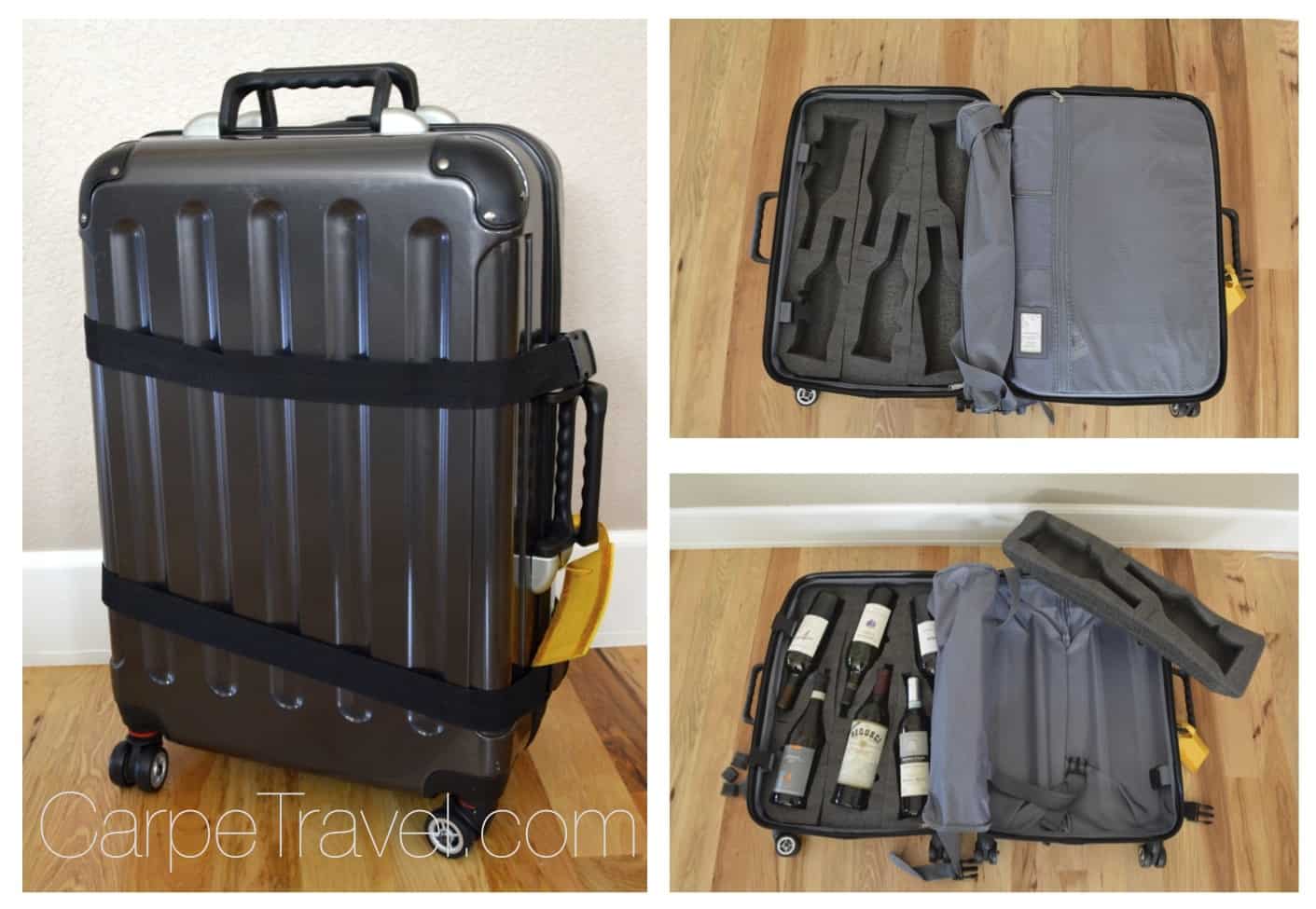 13. RuMe Reusable Bags ($10+)
I'm never without a Rume bag in my purse and two in my suitcase. RuMe bags are excellent items to have if you go shopping and need an extra carry on – just toss your shoes and bulky items right in to make room in your suitcase. They're also lifesavers when you're hitting the beach and need to carry all your gear, or carry wet swimsuits to your next destination. These little reusable bags unfold to hold up to 50 pounds! They're Machine washable, water resistant and come in a variety of designs, sizes and styles. They have become some of my most essential and useful travel items…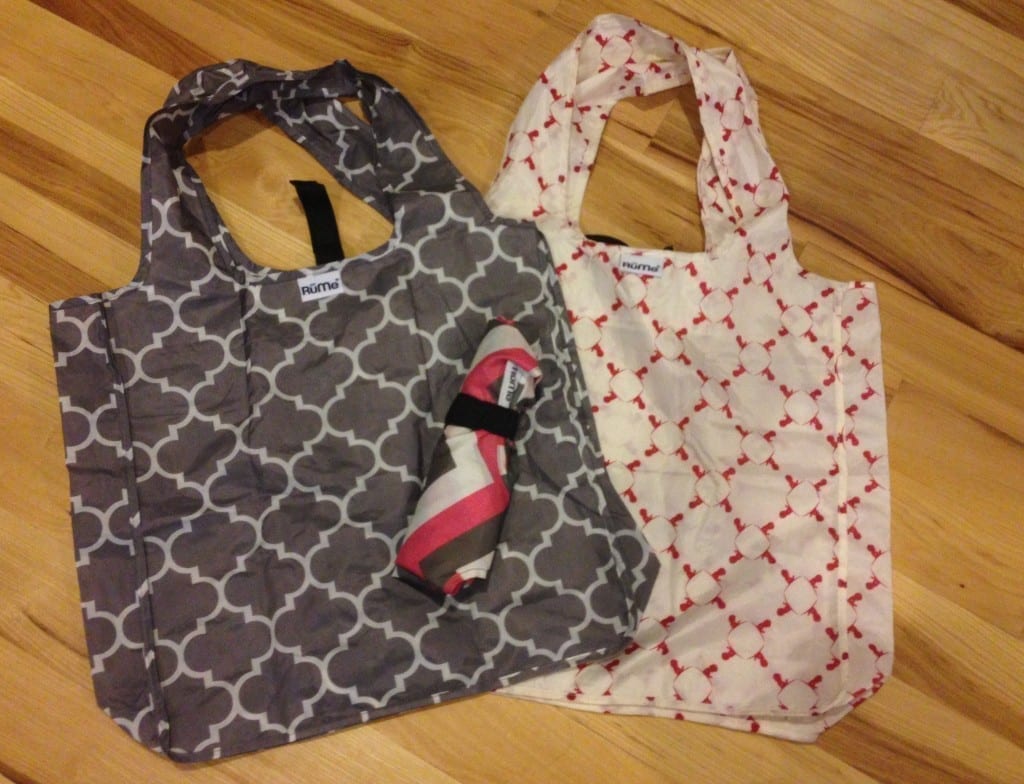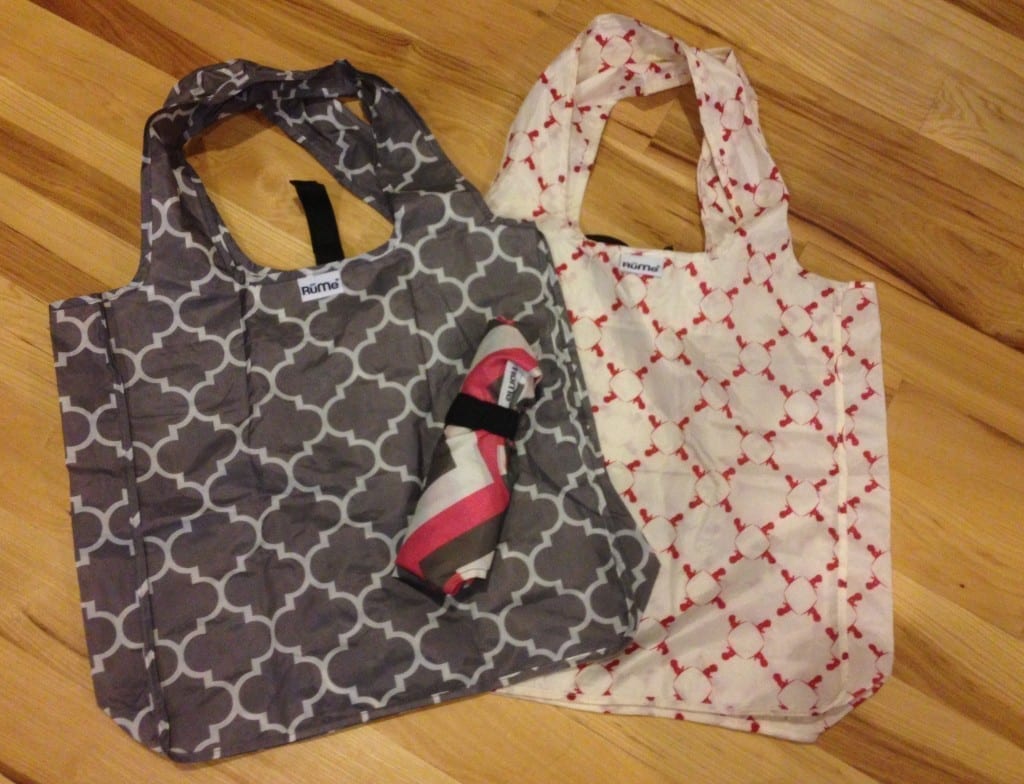 14. Lipault Paris Foldable Luggage ($160)
There are a lot of suitcases on the market, which can make it somewhat difficult when it comes time to make a purchase. For me, I look at the functionally of a bag, how much it weighs, durability and of course style, but I'm not one to purchase a suitcase just because it looks cool…which brings me to the Lipault foldable luggage line. Not only are they stylish but each bag comes in a choice of vibrant colors and they fold down to almost nothing. The roller pieces folds into their own little 4-inch case for quick and convenient storage under a bed or in a closet – or into a larger suitcase if you're planning to bring things back with you. I love the weekend satchel (blue one on the right) as it folds flat as a pancake if you need to pack it in your larger bag. It's also big enough to hold everything you need for a weekend getaway! All the bags are made with an especially soft, but strong 210-denier nylon twill fabric, aircraft-grade aluminum retractable handles and self-healing zippers. Think durable. (The roller bags were named one of the best carry-on's by Fodor's!)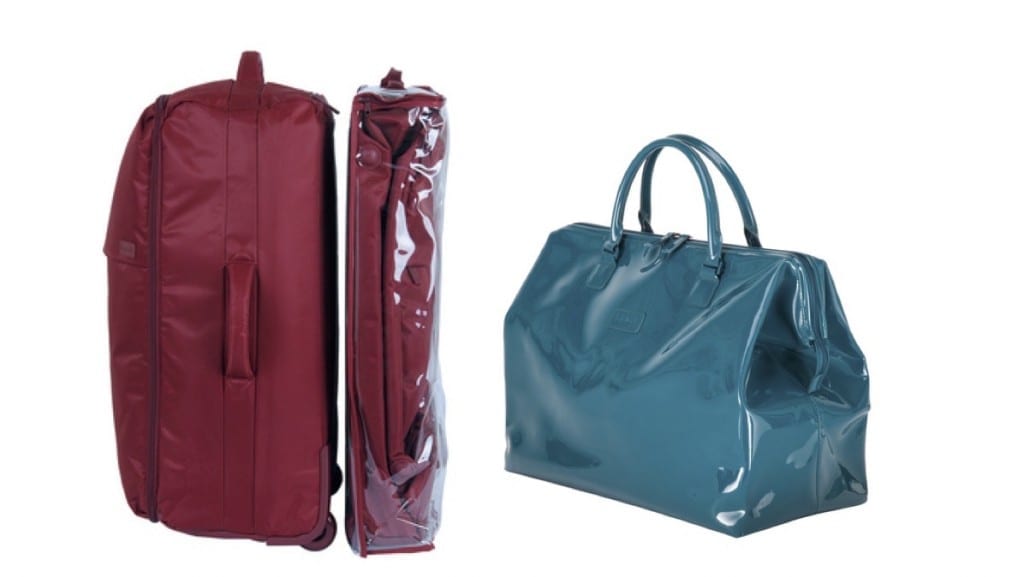 15. Eagle Creek Ultralight Convertible Bags ($60–$80)
If you can't tell, I really like collapsible and convertible bags, so I have ONE more for you. This one is geared towards those of you who are looking to do some hiking along the way but don't want to bring the full pack along – or you want to have a backup pack just in case. The Eagle Creek 2-in-1 Ultralight Convertible Bag is a 14-ounce backpack that converts to a 2,000-cubic-inch duffel with a few zips. It offers many of the same benefits of a traditional pack – lockable zippers, Zip-away adjustable moisture-wicking Air Mesh shoulder straps, side and bottom compression straps, reflective accents and it's washable. The best feature – it can also fold down into a small cube you can easily toss into another bag.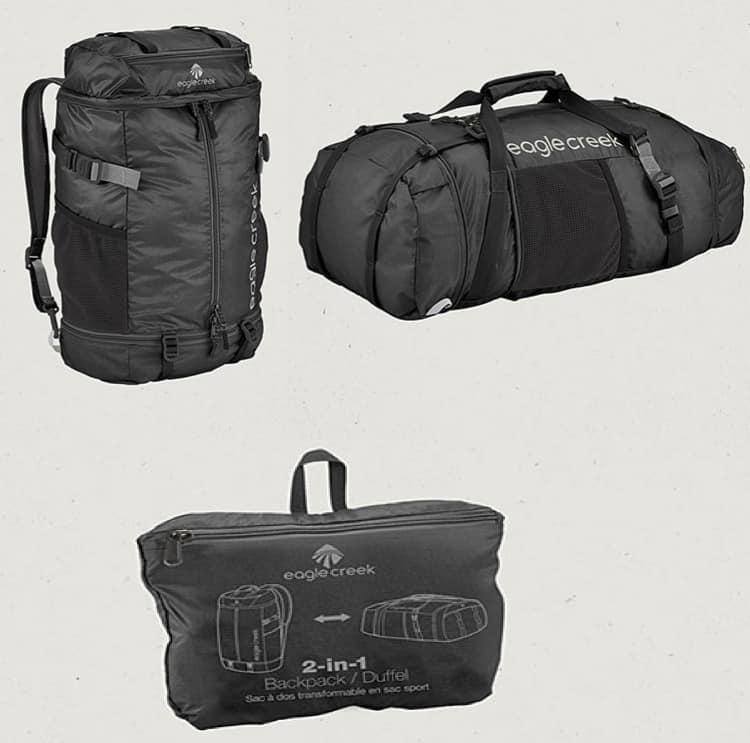 So what do you think? Are there any items here you'll be adding to your wish list this year? Other ideas you have for the best gifts for travelers we should look at? Do tell in the comments. 
Disclosure: There are affiliate links within this post. In other words, if you click through to one of the products and make a purchase I will get a few cents. Any and all of those pennies go back into running Carpe Travel.