Have you heard of StayFaster? It's a new online hotel booking service. I know, another one? That's exactly what I thought when the founder and CEO John K. Hart reached out to me to tell me about this new, revolutionary online hotel booking service. With services like Expedia, Kayak, Priceline and Hotels.com dominating the market how could StayFaster possibly be revolutionary or even take any market share away from the major players. I may have rolled my eyes (a little) but with $3M in funding from hotel insiders like Chris Zoladz and Carl Wilson, both former executives at Marriott, I bit. I was interested. (You should be too since StayFaster is giving one of my readers $200 towards their next hotel stay and everyone who enters the contest below gets 10 percent off their next booking!)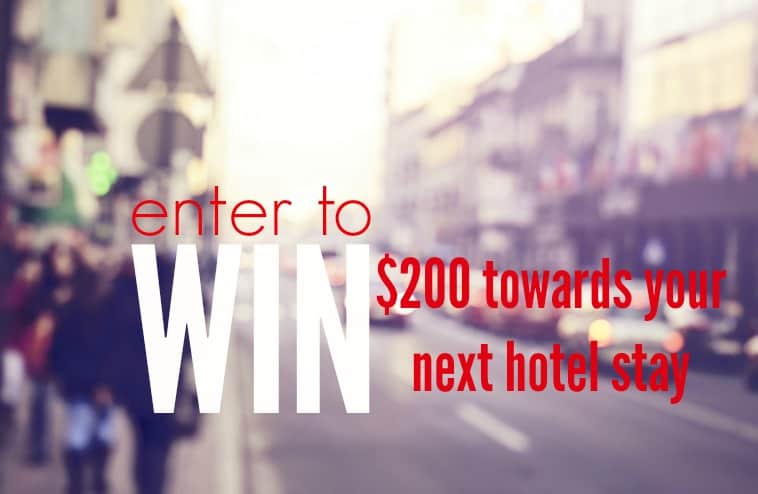 When I spoke with John the first question HE asked ME was how I booked hotels. I thought that was a strange question but informed him, "I love TripAdvisor but I rarely if ever book a hotel or service through it or similar online booking sites. I mainly use them for reviews and determining the hotels location to where I want stay. It's not because they don't have great rates, you can find some amazing deals on TripAdvisor and other hotel booking sites. I've just found that for me booking directly with the hotel is easier. Not only can I get the exact type of room I need for my family, I can earn (and use) our loyalty points and deal with a real person if I need to cancel. Oh, and I don't have to pay for the room until I actually use it."
I thought the call would be coming to close very soon. Nope.
"You're exactly the type of person StayFaster is designed for. We built our platform to focus on frequent travelers who are on-the-go," said John. He went on to explain that StayFaster is essentially a showroom for hotels. The StayFaster platform aggregates deals directly from hotels. Their guests – not users – can book rooms through StayFaster's platform but the booking is actually being done directly with the hotel. So you can use your points. Earn more points for EVERY dollar you spend. With StayFaster you no longer have to choose savings over loyalty… You can also cancel your room per the hotels terms – not StayFaster' – and if you need to make changes, you can do so directly with the hotel. To top it off, John said, "we don't gossip on our guests, meaning we don't sell their information or do any other re-targeting online."
"Well…ok….all that sounds great I told him, but what about my reviews? I love past guest reviews to help narrow down my hotel selection."
John informed me that StayFaster is working with TrustYou to add guest reviews to their hotel showroom. My beloved TripAdvisor only represents 25% of today's reviews worldwide. TrustYou is an independent platform that searches and analyzes hundreds of millions of opinions and organizes this disorganized content for the travel industry. Right now the hotels within StayFaster have a star ranking via TrustYou's information but written reviews will be added this month. You can shop by price. Brand. Location. Reviews. All while using and earning loyalty points.
I'm so glad to have taken his call…
After taking a look at StayFaster and investigating hotels for my latest trips to Phoenix and New Orleans, I have to say I'm impressed. It's a clean interface. Easy to navigate and you customize your searches with a variety of options. No longer will you need to visit individual hotel websites to compare rates – it's all done on StayFaster.
StayFaster has a mobile app too – StayAtHand. The smart interface works well and lets you customize your search parameters and comparison shop via the list view or a map view. You can save your searches, which is really helpful for planning or frequent visits to an area where you may need multiple options. I also really liked the "stay here tonight" feature for last minute searches/stays. (It's one of the best road trips apps!)



Interested in checking out StayFaster? You can easily click over to the site BUT if you wait just a second, you can  enter into this fabulous contest they're hosting for Carpe Travel readers. One winner will receive a $200 credit/voucher you can use when you book your next stay through StayFaster. (It's seriously a no brainier! ENTER TO WIN!!!)