By guest blogger, Tiffy a.k.a. AsiaTravelBug
Simultaneously one of the world's most modern cities, yet arguably one of its oldest at the same time, Tokyo is a popular holiday destination. With more than a thousand tourists at any one time adding their numbers to the already staggering population of over 12.5 million locals, Japan's capital is easily one of the busiest cities worldwide. Away from many of the bigger tourist attractions, it's also one of the most serene experiences you could ever hope for.
But we get it—heading to a strange city isn't just exciting, it can also be incredibly daunting. This is especially true of your first visit. No matter how much research you do before hand, you're always going to be surprised by a few things during your time abroad. We hope that our list helps you feel a little more prepared!
Eigo o Hanasemasu Ka?
Outside of the tourist-oriented areas, you can expect Gomen, yattenai ("sorry, I do not") or some variant there of almost every time you ask anyone "Do you speak English?" In fact, the further you are from the center of the city, the less likely you are to find anyone other than another tourist who does speak English. Outside of your hotel staff and some of the tour guides, you shouldn't take for granted that anyone does. Luckily for you, there is a host of fantastic translation apps to choose from! Learning a few of the most fundamental words and phrases will go a long way too.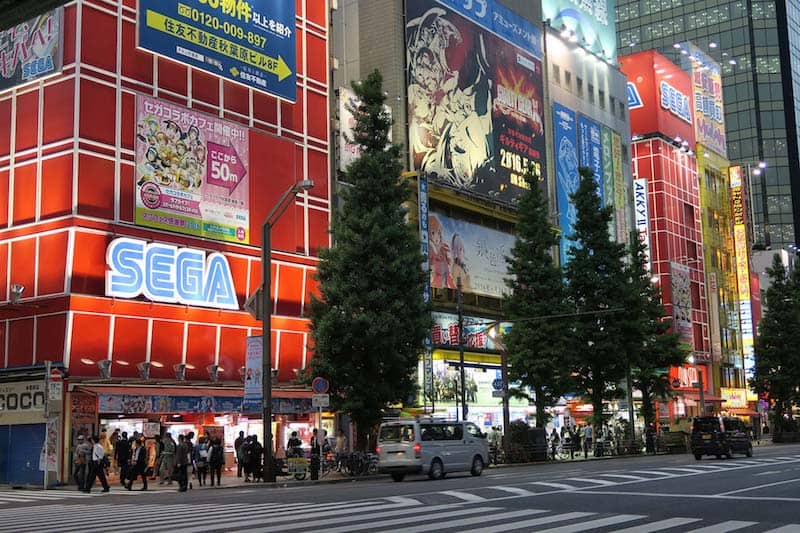 Get a Map
While there are some signs in English, you don't want to get caught trying to figure out where you are and how to get where you're going with a mix of hand gestures. And while a translation app will certainly be of huge help, you have to remember that Japan is a busy city—even though the Japanese are among the most polite citizens of the world, you don't want a quick answer just because one of you is on a deadline and the app is taking a split second longer than you hoped.
Bilingual maps are readily available for quite cheap, so even if neither of you speaks the same language, the friendly local can easily direct you by tracing a route that you both understand.
Getting Around Tokyo

Tokyo's public transport system is famous all around the world. You're spoiled for choice too—there's the subway, the trains, and the bus!
Almost as soon as you arrive, you'll want to find one of the many ticket machines in Tokyo and get yourself a rechargeable travel card. There are different train groups, all of which use their own ticket system, but the rechargeable Suica travel card can be used universally. Taxis are notoriously expensive, so sticking to public transport will not only give you a more authentic experience but save you a lot of money.

Accommodations in Tokyo

To get around with ease, you'll certainly want to find accommodation somewhere fairly central when you visit Tokyo. Deciding where to stay in Tokyo can be quite daunting, considering there are more than 20 districts, so look for somewhere close to one of the central train stations.
No WiFi?
WiFi is just about everywhere in Japan, but the locals mostly rely on data and hotspots set up by their ISPs. Free WiFi, which we tend to take for granted, is a surprisingly rare luxury in Tokyo.
For as little as $8 a day, you can have a more than passable internet connection on the go with a portable WiFi device. Whether you need to let your mom know you're still alive, post some pics on Facebook and Instagram, or even look up some directions because you forgot your map at the hotel, having a readily available source of the internet can be a lifesaver when abroad.
Sanitation
Considering Japan is an incredibly clean country, and their capital is no different, you'll no doubt be surprised by the lack of public bins. Garbage collection is paid for by businesses and household individually, so it's not very profitable for shops to leave a bin out for public use. Your hotel will take care of your trash in your room, but while you're out and about, you'll need to keep your trash to yourself. Keeping a plastic bag on you at all times makes it easier—you can stow it away in your backpack or handbag until you get back to your hotel at the end of the day.
Cash is King in Japan- But Don't Tip the Waiter
Most Japanese ATMs don't accept foreign or even international bank cards—and most shops and restaurants work on a strictly cash-only basis. The post-office and 7/11 stores do have ATMs that take international cards, but it's always a good rule of thumb to have between 10 000 and 20 000 Yen on you anytime you leave your hotel.
But whatever you do—don't leave anything extra behind for your waiter or barman! Offering perfect service isn't just a matter of professionalism in Japanese culture, it's a cultural requirement. It's so important to them, in fact, that they have a word dedicated to it: omotenashi. Once you get your change, anything left behind as a tip may be considered an offense—and your server will likely chase you down the street to return your gift.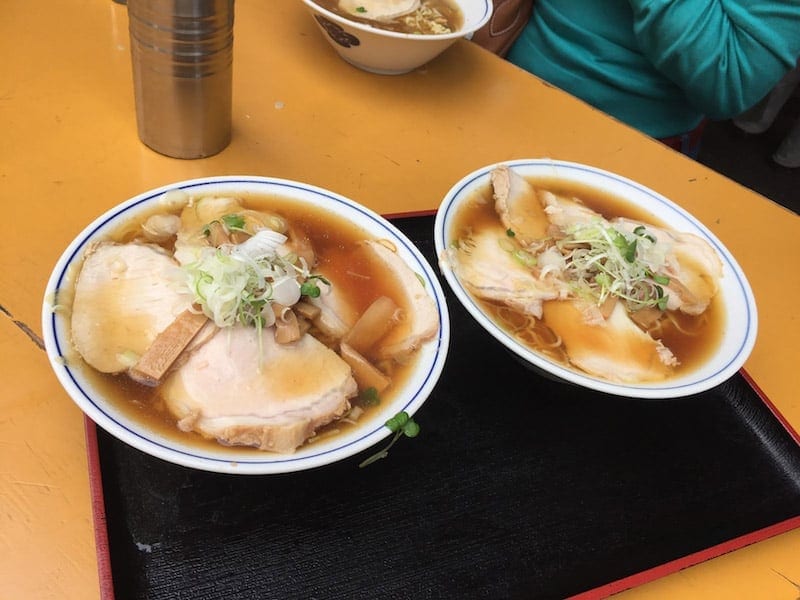 What's That Word?
You're going to hear the phrase irasshaimase—a lot. Whether you're walking into a loud bar on Nonbei Yokocho ("Drunkard's Alley") or visiting Chazen to take part in an authentic Japanese tea ceremony (you'll even learn how to grind your tea leaves!), the locals will greet anyone and everyone who enters. And that's exactly what irasshaimase is—a polite, traditional greeting. You won't be expected to give any response, but giving the room a small bow won't do you any harm.
Final Words
With a little of everything for everyone, Tokyo truly is an international city that hasn't lost its traditional charm. Whether you're going for business or pleasure, your first trip is not likely to be your last! And with the 2020 Olympics coming up, you can be sure that Tokyo's popularity as a tourist destination will keep on soaring. Don't miss out—it's the experience of a lifetime that you'll never regret.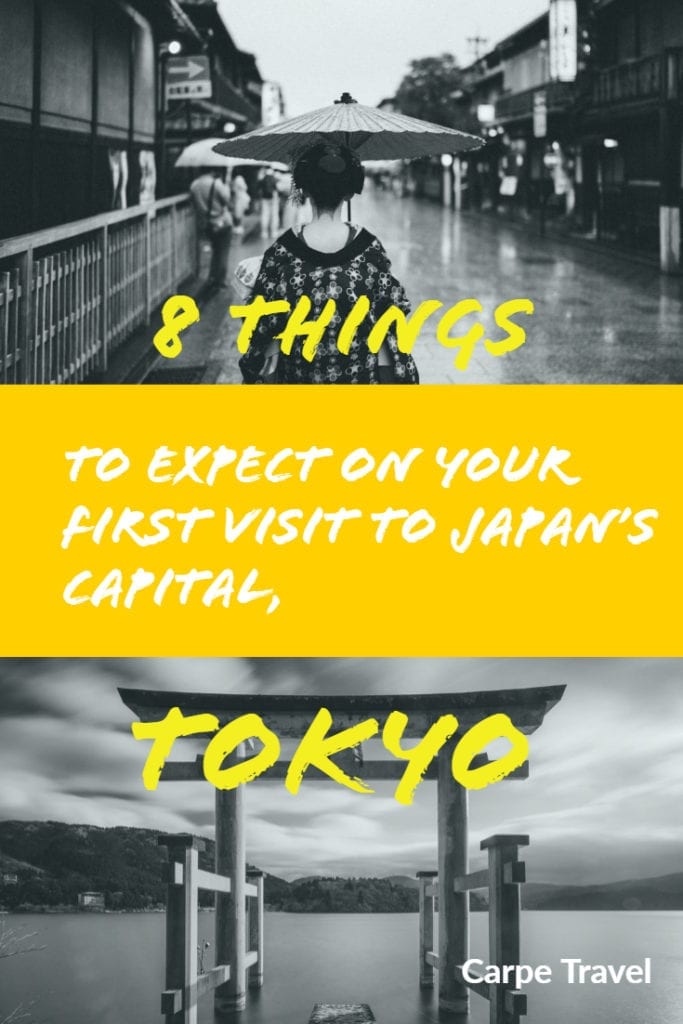 About the Author:
Tiffy, a.k.a.
asiatravelbug
, is a travel planning freak, an ex-finance manager and currently a digital marketing ninja. Traveling has kept her sane from all the hustles and bustles of corporate life. Despite being a nervous flyer, Tiffy's wanderlust has led her to visit Japan for six times (and counting). Her favorite cities are Kyoto and Tokyo and would choose to visit Japan over Paris in a heartbeat! Check her our on her
site
and/or on
Facebook
.