By now you've probably heard the term "Voluntourism" which is travel that includes volunteering for a charitable cause. The Husband recently took a three month sabbatical during which he spent some time in Merida Mexico working in an orphanage. Volunteering our time isn't something new, we do it frequently and this wasn't The Husband's first visit to an orphanage but it was his first Voluntourism trip. The kind of trip that can have a lasting impression and change things… I asked him to share a little about his experience in Merida Mexico, and its impact.
Have you done any Voluntourism trips? Do you like this type of traveling? Did the trip change you? Would love to hear more in the comments.
– Elaine
Guest Post, By The Husband
Why travel to Merida Mexico (pronounced Meri-DA)?
A few months ago my church was working to raise money for Pastoral Del Amor, an orphanage for special needs people that have been all but forgotten by society. This isn't your typical type of orphanage since the "children" there are actually adults. They are individuals who were given up by their families for various reasons – Down Syndrome, Autism and forms of mental and physical disabilities – and the orphanage is the only group left to care for them. The people here are truly 'the forgotten ones' by most of society.
Within five minutes of being at Pastoral Del Amor, I understood how special a place it is. I found more joy, happiness, love and the essence of God and spirituality there than I have found in a very long time. And I gained more happiness, perspective and appreciation for my life volunteering than in any other aspect of the trip.  It is hard to put into words this experience…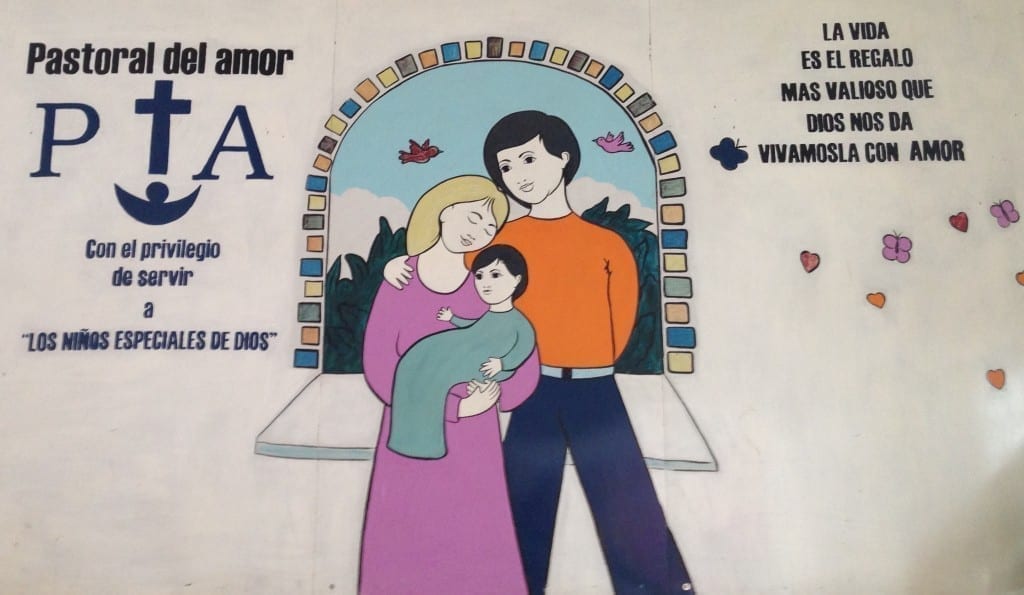 Pastoral Del Amor in Merida Mexico
Pastoral Del Amor is run by nuns who have a very small staff. It is located in Merida, a large city of nearly one million in the Yucatan, Mexico about two hours inland from the coast – far enough that it does not get the same sea breeze and therefore cooler weather. The temperature the last week of April was 90 degrees as a low and 104 degrees as a high with very high humidity. It reminded me of Houston in August. Despite the temperature, the orphanage has no air conditioning outside of fans. There are some beds but most everyone sleeps in hammocks. The days are spent teaching. Doing physical therapy. Learning. Reading. Drawing. Dancing. Living.
I spent the first day playing with the orphans, getting to know them.
We played games.
I helped them eat a snack.
I helped them learn a little English.
I danced with them in their daily dance party.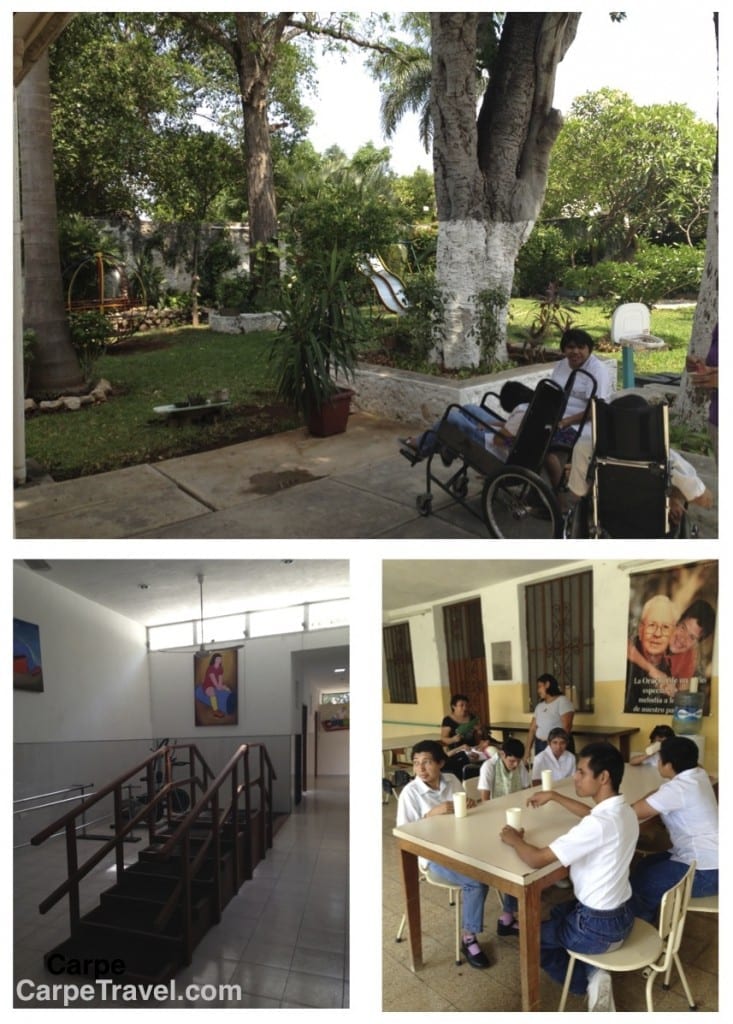 The second day I painted… I have not sweated that much at one time in years.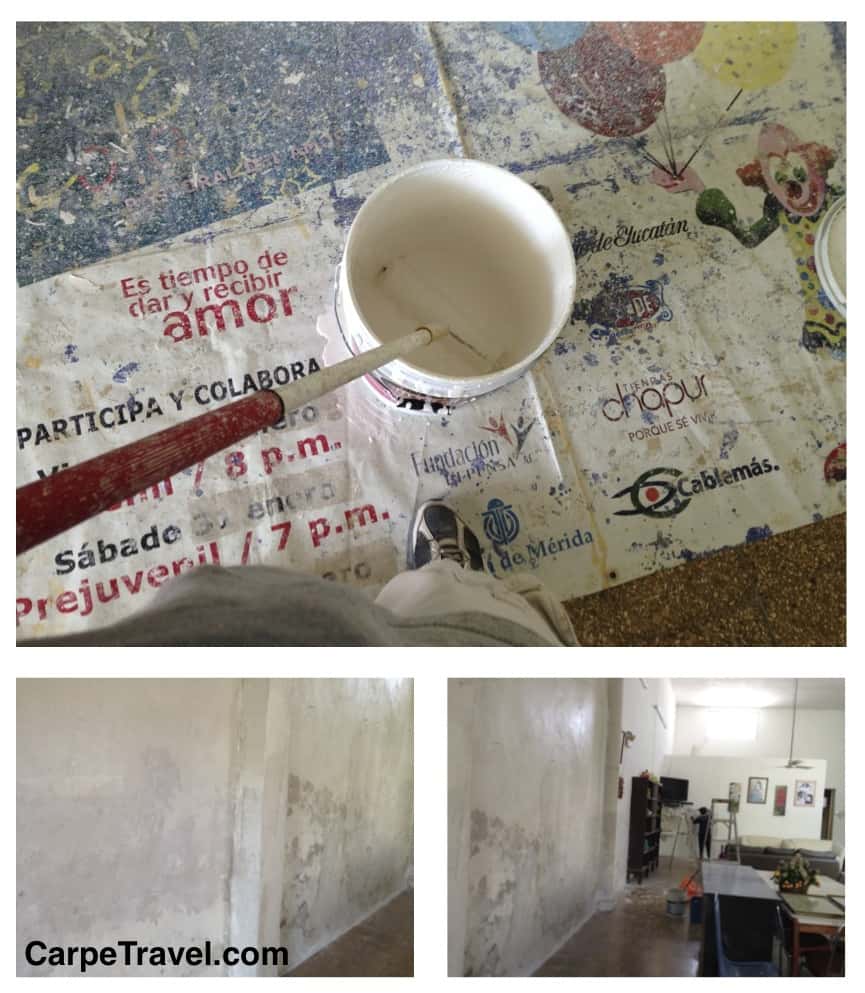 Interacting with the volunteers and nuns was wonderful. They had so much joy and appreciation for the smallest things. I saw more laughing and happiness there than in most of the daily lives that we live in the U.S. Sadly, many of us forget that special needs children – and adults – exist. We get caught up in our own worlds and forget of so much needs, suffering and poverty. I got to see all of this on this trip. It renewed my sense of understanding and perspective. We have it so good in U.S. and we don't really consider that it is so good. We expect and demand our quality of life.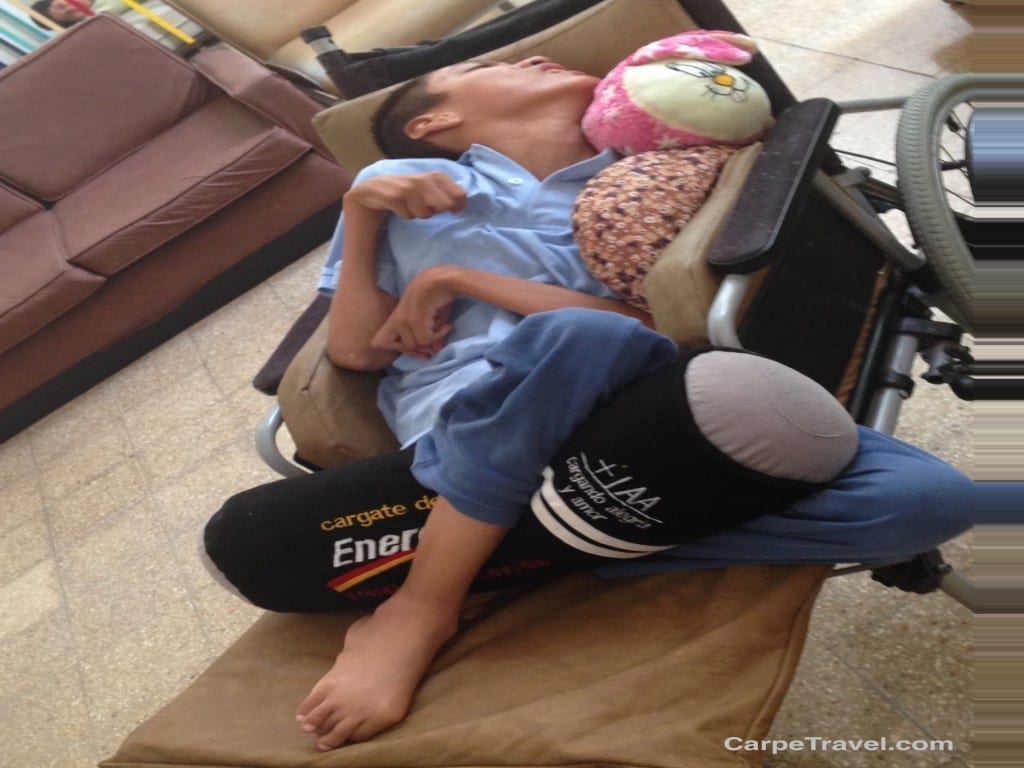 We all should visit a place of poverty without as much means. This is the only way to appreciate what we have in the first place and understand our place in the world. And that makes me think about the true "why" we travel and enjoy travel in first place. Most people would say to experience new things, new cultures, new foods…to expand our minds. Some would say to get out of our normal routine and gain perspective for our lives.
This trip, I can say honestly that I traveled to help others and it was one of the best trips in a long time. I found that helping others, instead of helping myself, was a much more fulfilling experience and use of time. I hope to return to Pastoral del Amor again with my entire family so that we all may help others and learn this appreciation.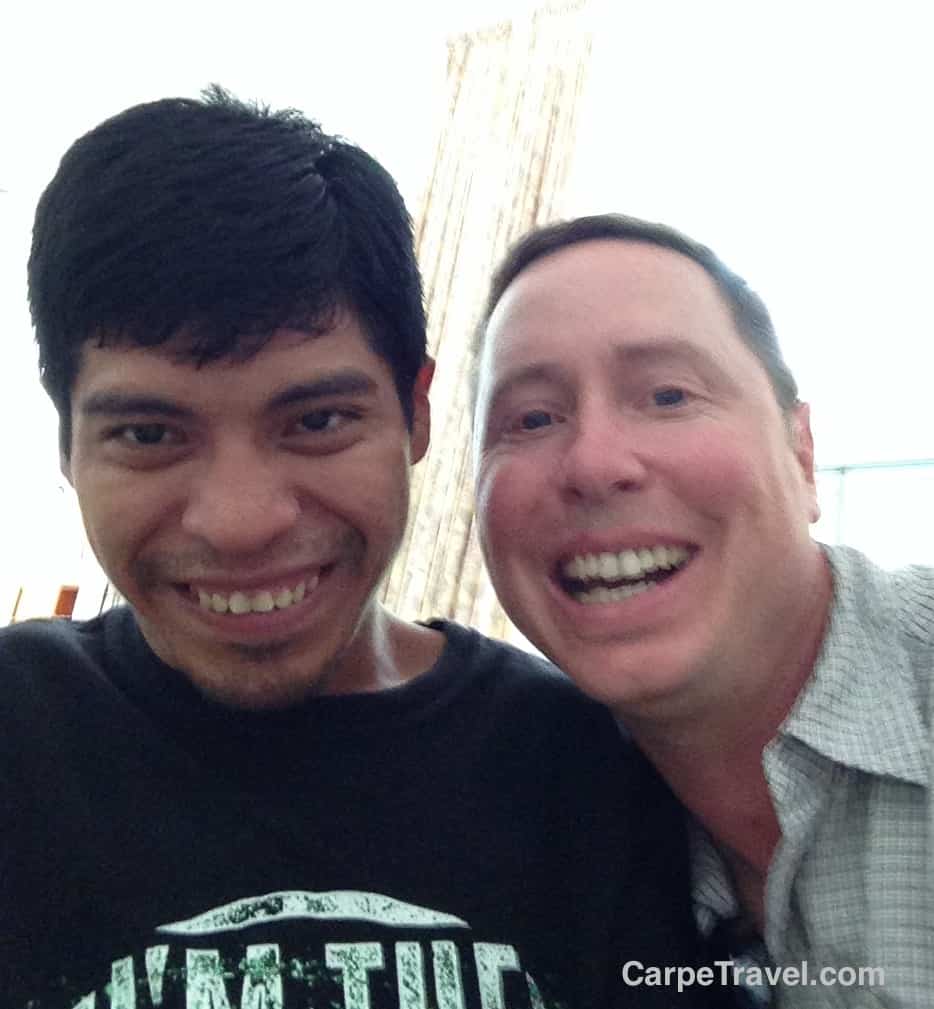 If you're interested in learning more about how you can help Pastoral Del Amor in Merida Mexico (and here).
Have you done any Voluntourism trips? Do you like this type of traveling? Did the trip change you or how you travel?