I've often mentioned my obsession with finding the best lattes when I travel but on our recent trip(s) to Moscow, Russia I had no such interest. Normally, I would seek out a local coffee shop to try to experience more of the local scene but after traveling more than 20 hours seeing a familiar place to get my "fix" was a God-send. At least that's how I felt driving up to the Sheraton Place in Moscow, seeing the lovely green mermaid who has become a fixture in my adult life, smiling back at me from across the street. Thank you Starbucks Russia!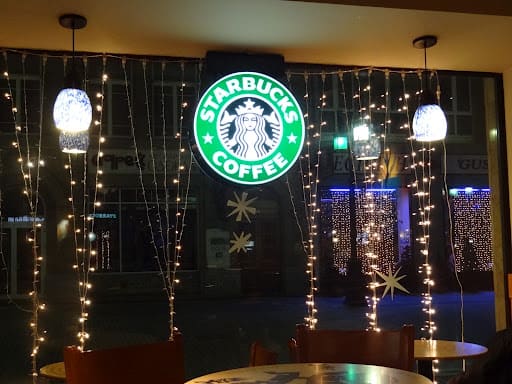 It was still dark at 7am when we left the hotel to visit our first Russian Starbucks. Before venturing across the street though I had to ask the front desk at the hotel how to order our drinks. I knew chi for tea (the husband's caffeinated drink of choice) and but wasn't sure how to order a venti, non-fat, extra hot latte. I could only imagine myself breaking down in tears saying, "I just want a venti non-fat latte!" The hotel's front desk offered little help and simply told me to enjoy my coffee. Luckily the girls working at Starbucks spoke enough English to make sure we were caffeinated. It was heaven.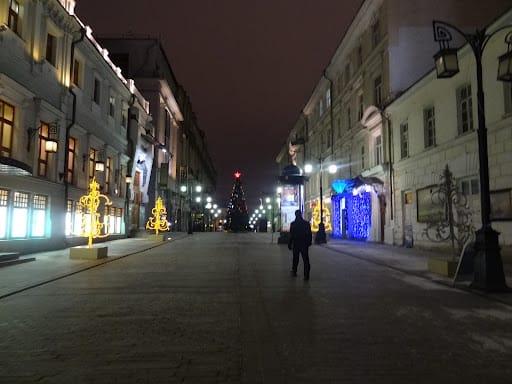 While Starbucks has a shop on nearly every corner in the USA, that's not the case with Starbucks Russia. The company didn't enter the market until 2007 and today has 10 locations in Moscow (I think). I must admit, it was really rather interesting to see Starbucks Russia. While it looked and felt the same inside the drinks did taste differently and the food selections were extremely different. Both in a good way. I felt like I was walking into the Bouchon Bakery instead of a Starbucks. Forget scones and pumpkin bread, the refrigerated displays were stocked with cheese Danishes, almond croissants, fruit tarts and every kind of cheesecake known to man. You name it they had it. Amazing! (The sandwiches and all the baked goods are adapted for local tastes. For instance one of the sandwiches was a mushroom-and-cheese sandwich. I kinda wish they had that one here…)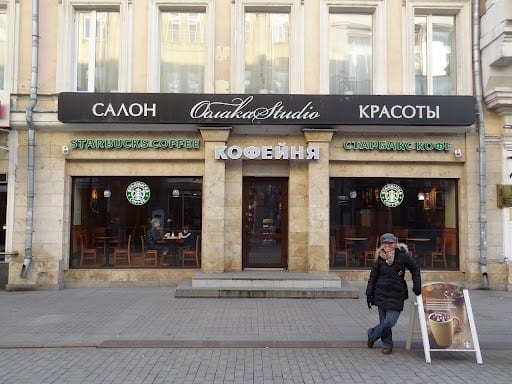 Apparently in Russia though, they don't make venti (large) sized drinks. (At least not at the three Starbucks we visited in Moscow.) That was fine, I just had two grandes instead. Yes, two. Remember, I was dealing with jet lag AND the sun didn't begin to rise until 10am so we had a few hours to kill there before heading out to Red Square. It was actually the perfect amount of time to practice a few vocabulary words before setting out for the day.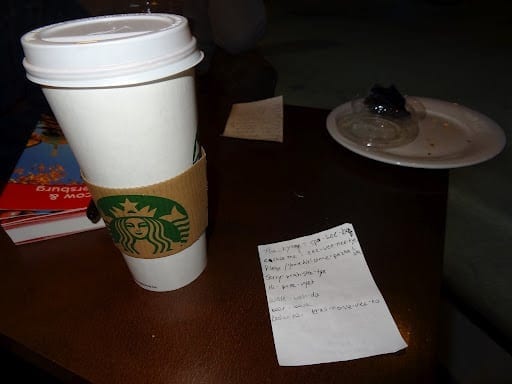 Side Note: During our stay in Moscow, all three trips, I came to realize Starbucks is a also a huge gathering spot for people on weekend evenings. On a Saturday night, at 9pm, the Starbucks is one of the most hopping places around. Made me think back to my high school days but back then it was TCBY or Taco Bell, not Starbucks…

All the photos minus the last one are from our second trip to Moscow when we visited yet another location located in the theater district off of  Tverskaya Street.


What's your favorite Russian coffee house?