Have you visited India? It's definitely on my list. When Rohit Agarwal over at TransIndiaTravels.com offered to share his tips on seeing the country via luxury trains, I jumped. Not only does train travel provide a great opportunity for travelers to get off the beaten path, but doing it in luxury sounds idyllic. And, these luxury trains in India look simply amazing! Tip: If you do plan a luxury train trip in India, make sure to check your medical insurance to see if you're covered internationally, if not, it's wise to look into setting up an International Travel Medical Plan. Better safe than sorry…
Have you traveled on luxury trains? Any of these in India? What did you think? I'd love to hear your thoughts about luxury trains in India in the comments. Cheers!
The Best Luxury Trains in India
Sometimes trains are a trouble to wait for, but most of the times you get to enjoy the pretty landscapes through the windows. These trains might just get you to and from your desired destination, but have you ever thought about enjoying the inside of a train just as much as you do the outside? What if you could spend weeks in a train itself, having a chance to tour the interesting and attractive spots, while at the same time get a luxurious time in the train itself?
Have you ever wanted to travel in one of those trains that are popular in places like Europe's coveted Orient Express? Well, worry not. We have a list of such trains right here in India, and you will get to have the best time if you were to travel in any one of them! Let's get a sneak peek.
Palace on Wheels
True to its name, this train is one of the most luxurious train in the world. Now, doesn't that spark your interest? At least once, we have all wished to live like kings and queens, and see how that life would be from our mundane ones. Palace on Wheels takes you through a journey where you get to experience a splendid royal treatment.  Ever wondered how the Rajputs of Rajasthan lived in their time? Look no further; this train will take you through the beautiful and colourful Rajasthan, and at the same time providing you with the best experience of the tour. When you're in this palatial train, you will have the time of your life, and it will leave you wonderstruck even days after you've gone back home.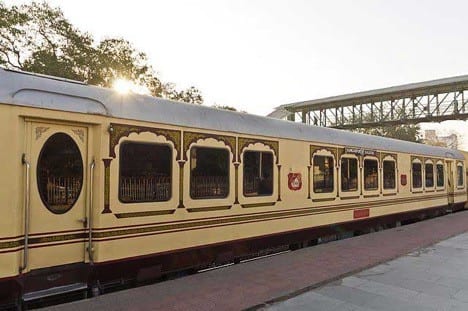 The Indian Maharajas Express
In the queue of providing royal experiences, Maharaja's Express is not far behind. It will escort you from the west to the north and back, rendering an experience that you will never forget. The train has been awarded the World Travel Award for the best luxury train in India. If that is what this magnificent locomotive has to offer, why wouldn't one want to travel in it? So pack your bags and watch the brilliance unfold before your own eyes; and explore the finest landscapes of India through the beautifully painted windows of the Indian Maharaja's Express.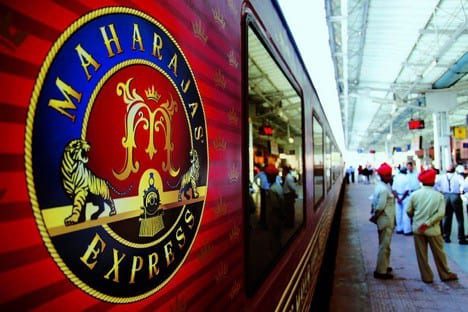 Deccan Odyssey
If Rajasthan and the north are one of the most beautiful landscapes of India, Maharashtra isn't an exception. The Deccan Odyssey-Pan India Tour takes you through the land of the Marathas —the lineage of the magnificent rulers of Maharashtra. Dwell in the suites of this train and live like a royal Maratha would; dine in the structured restaurants to receive the treatment that the Peshwas did when they ruled. You couldn't ask for more. To make your experience worthwhile, it includes all of the popular amenities of the other luxury trains, with the addition of a spa and a library as well!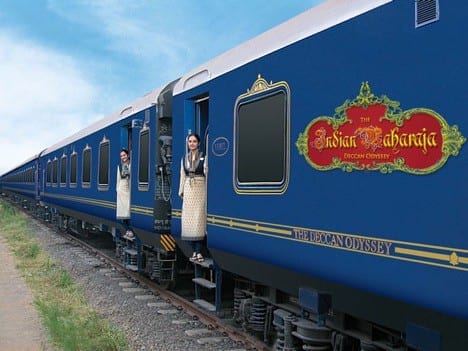 The Royal Orient
The west of India consists of another vibrant backdrop. Haven't you ever wanted to get a taste of Gujarat? The Royal Orient will give you just that. This train not only has royal suites, but it also consists of a lounge in every car that would make you feel as though you are in the living room of your home. Meet your fellow passengers and enjoy the delights that the Royal Orient has to offer! Spend some time enjoying the five-star services of this vast and beautiful train. It promises that your weeklong journey will be one that you will remember for life.
The Golden Chariot
Since we've travelled the west and north now, let's have a look at the south of India. India's southern part is filled with a vast heritage and historical importance, one that is every traveller's paradise. You will love to explore the beautiful ancient and historical locations that will leave you spellbound. At the same time, the Golden Chariot offers you a tour of the south in a way that you've never seen before. Aboard this train, you will find the amenities that would only be available in the best hotels. How great would it be to experience those while travelling? This famous train is the pride of Karnataka, and it takes you through every prestigious spot of the coveted state.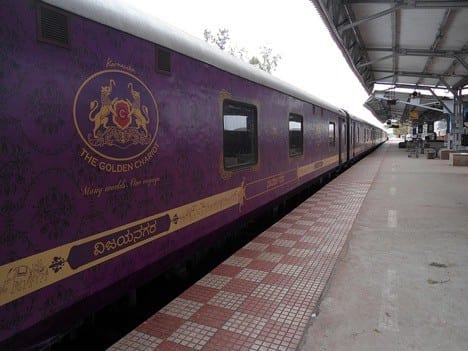 Fairy Queen
The oldest steam locomotive in the world and one of the best luxury trains of India, Fairy Queen leaves you with a profound feeling of joy. We've all had a fascination of travelling through a steam locomotive, because the feeling it gives is one you never forget. The journey of this train might not be as long as the other ones, but the time you spend will be heart-warming nevertheless. Although the engine has been replaced, the train has not lost its usual charm. From New Delhi to Alwar, Fairy Queen will take you to tourist destinations that leave a mark on your mind. This train is a model of excellence in the history of luxury trains in the world, and it is sure to leave you awestruck.
Luxury trains have a charisma unmatched, and the royal treatment offered in those of India is deemed as one of the best. If you wish to take a look at these beautiful locomotives, plan your next vacation keeping in mind the aforementioned voyages, for they promise the time of your life.
Have you traveled on luxury trains? Any of these in India? What did you think? I'd love to hear your thoughts about luxury trains in India in the comments.
 
About the Guest Blogger: An explorer of the landscapes of India, Rohit wants everyone to have the best experience of travelling. What's better than the popular luxury trains? He pens down his explorations for us all to look at on TransIndiaTravels.com.
Save
Save
Save