I've never been to Bora Bora, have you? I've seen pictures though and what a sight of perfection… Or so I thought before Oscar Waterworth, a writer from Sydney, Australia shared a few tips (and pictures) on how to get out of Bora Bora and explore more of the French Polynesian islands for a unique and even more picturesque setting. 
Alternatives to Bora Bora: Explore more of French Polynesia
With loads of indulgent resorts and marvelous beaches, Bora Bora is called paradise for a reason. But there is one problem with visiting Bora Bora. All visitors return home and discover they have the exact photos of Mount Pahia and over-water bungalows. It even looks like they found them online and photoshopped them. To avoid this unpleasant situation, be more curious and explore more of French Polynesia. This country is made up of 118 islands covering a stretch of ocean roughly the size of Europe, so you have plenty to choose from.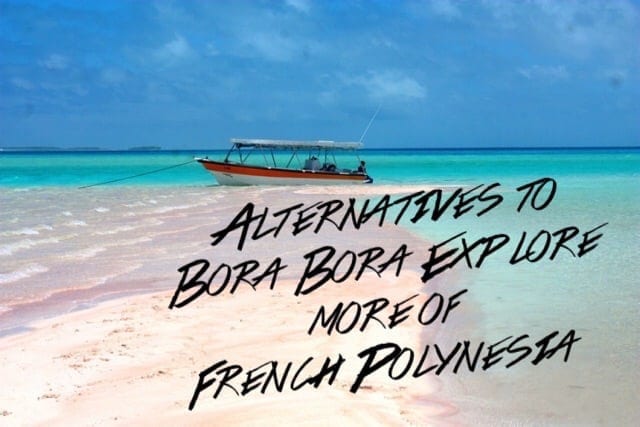 Rangiroa
Part of the Society Islands, Rangiroa is called the "infinite lagoon" because it has one of the largest atolls in the world. If you are a passionate diver you will have the opportunity to spot dolphins, green turtles and even some tiger sharks. With its perfect climate Rangiroa is the center of local wine industry so if you ask some locals to recommend you a good winery you won't be mislead. I recommend finishing your day with a glass of wine celebrating new adventures.
Rurutu
This island is better known as the Island of Whales since it is surrounded by tall cliffs of ancient coral reefs. Whales feel safe in these waters and during the mating season in July, a lot of new ones gather. It is worth visiting all year round for the unique coral snorkeling experience and the white sand beaches. My friends are not into whale watching that much so they went on a biking tour and claimed to have a good time as well.
Nuku Hiva
Nuku Hiva is best suited for adventurous types who'd rather forgo the sun lounger and spend their vacation hiking through jungles or horseback riding across the island's roads. It is filled with natural wonders from volcanic cliffs to thousand-foot waterfalls, with water that evaporates before it touches the ground. For archeology fans we recommend a visit to Taipivai Valley that houses several temples and the village of Hatiheu.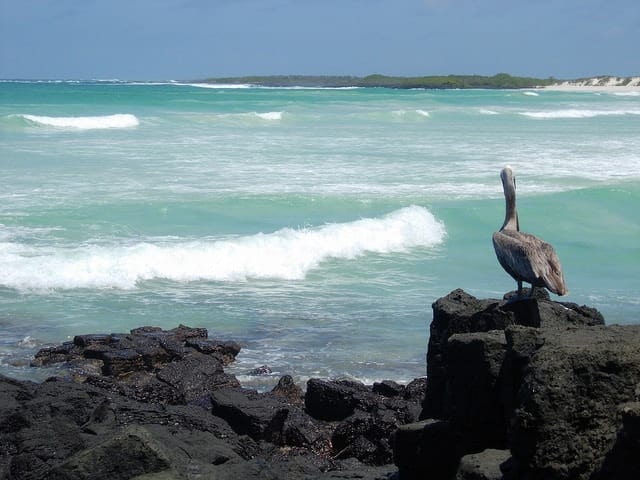 Hiva Oa
The Marquesas bring an authentic Polynesian experience as opposed to a honeymoon resort with hundreds of bungalows and restaurants crowded with people. This mysterious set of islands remains mostly untouched by modern tourism as we know it, preserving the raw beauty that influenced writers like Herman Melville. The island of Hiva Oa is famous for its untamed landscapes, as well as archaeological wonders like the giant tiki stones dotting the island. Here you can make incredible photos showing how original your vacation was.
Maupiti
At the far west of the Society Islands, Maupiti is a small volcanic island surrounded by a coral atoll. Some say it is reminiscent of Bora Bora, but much smaller and calmer. It consists of five islands that are great for boat rides, sunbathing all day and swimming. Mount Teurufaaitu is the highest point on the island, with incredible views of Raiatea, Bora Bora and Taha'a. Local people are preventing big resorts to jump in and transform the island, so here you can find only bed and breakfast. Sometimes the best thing is to relax out of the expansive hotels and thus help the local community.

Mangareva
At the center of the Gambier Islands, more than a thousand miles southeast of Tahiti, sits Mangareva. Not many visitors make it out to Mangareva, guaranteeing a quiet getaway from crowded touristic sites. Its village of Rikitea is home to St. Michael's Cathedral and the village center is filled with stone ruins from the era, including old watchtowers and city walls. If you want to see the panoramic views hike up Mount Duff. This island is not so famous, so usually there are no tourists at all. That's why this is a perfect getaway if you want to be alone, meditate and turn your phone off for a week because planes fly to Mangareva only once a week.
After flying into Tahiti's main airport, there's a network of islands reachable by boat and going on one of the Tahiti cruises will enable you to see all the islands and undiscovered beaches, islets and stay with local people for best holiday experience. This way your vacation will be completed with sea experience that you cannot have anywhere else.
Have you visited Bora Bora? Did you get out and explore more of the French Polynesian islands?
About the Blogger: Oscar Waterworth is a writer from Sydney, Australia. A father of two and a working man, he somehow manages to find the time to write up an occasional blog post. In his free time he likes to travel, play futsal and build stuff with his kids. Follow Oscar on Twitter for his latest post updates or his work at HighStylife.com.